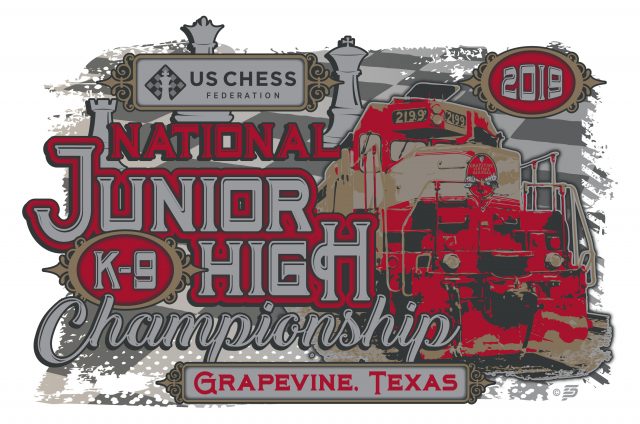 The
National Junior High School Chess Championships
kick off in Grapevine, Texas with bughouse and blitz tournaments on Thursday, April 25th. The Main Event, structured into two National Championship sections, K-8 and K-9, begins on Friday.
Top seeds in the K-8
include Shunkhai Peng of Oregon and Raghav Venkat of Florida,
while the top nine year-old in the country
, Rachael Li is also in the mix. In the K-9,
Aydin Turgut of Indiana and Anish Vivekananthan top the pre-registered list. 
Follow top boards at
http://uschess.live/
 and follow streaming for the final three key rounds, beginning on Saturday night at 7 PM CT.
IM John Bartholomew
and
WGM Sabina Foisor
will host the twitch broadcast at
twitch.tv/uschess. 
Use the hashtag #JHSChessChamps to interact with
USChess on twitter
and instagram. https://twitter.com/USChess/status/1121446354994200577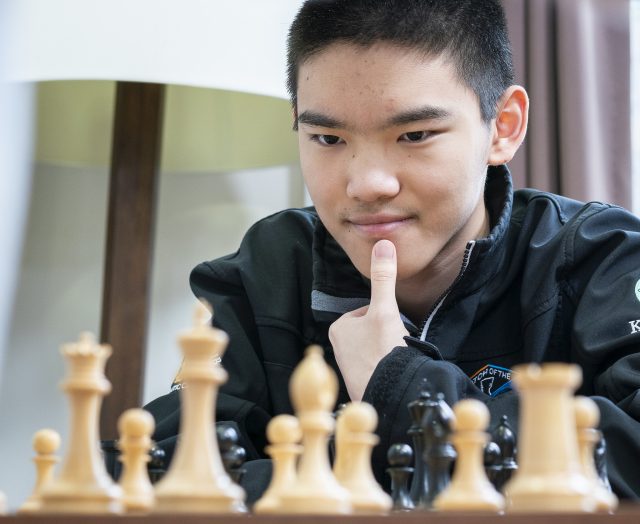 GM Jeffery Xiong at the Saint Louis Chess Club (photo Lennart Ootes)
Former World Junior Champion Jeffery Xiong is the Guest Grandmaster at the event. The teenager superstar GM will be hosting a 30-board simul on Friday, as well as a series of take-on-all-comers blitz throughout the weekend. WIM Dr. Alexey Root wrote a preview of the official
US Chess Girls Club Room in SparkChess
, where she broke down the schedule of activities, which will, also feature WGM Katerina Nemcova (see full flyer below.) Alexey also reminded readers about the
US Chess Women Program Grant Application process. 
Junior High School Championship Quick Links:
Standings and Results 
Information
Live Games 
Twitch 
#JHSChessChamps on Twitter