where the FIDE Women's Candidates tournament spans from May 31-June 19.
The winner of the eight-player, double round-robin event will challenge Ju Wenjun later this year for the title, in a format designed to add both prestige and prize money to the Women's cycle. At least 500,000 Euros will be at stake in the final.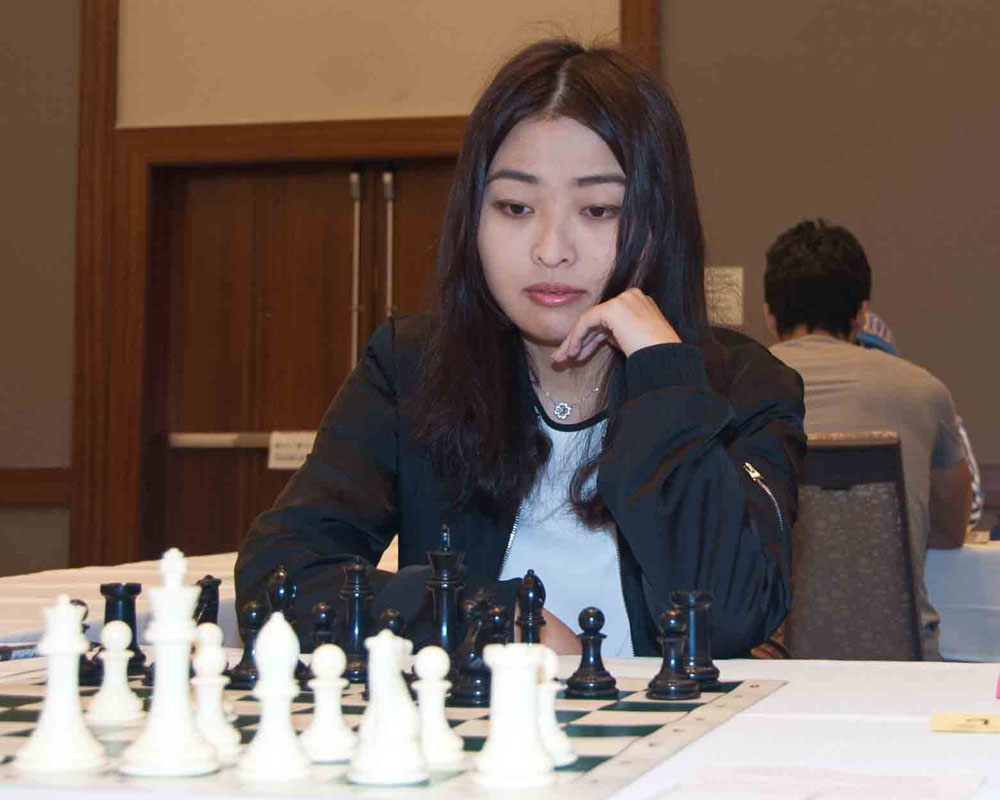 GM Ju Wenjun, the reigning World Champ, Photo Betsy Zacate
Kateryna Lahno advanced to the finals in the 2018 Women's World Championship (a 64-player knockout),
finally losing to Ju Wenjun in a tightly contested match
. She enters Kazan as the #2 rated player. Our current Chess Life Magazine cover star, Valentina Gunina is among the contenders. Gunina won the inaugural Cairns' Cup in thrilling style,
highlighted by a dazzling sacrificial victory
. Our U.S. Women's Champion Jennifer Yu told US Chess, that if forced to pick a favorite, she'd probably choose Gunina  after observing her Saint Louis performance. Gunina is actually the last player by FIDE rating, but the field is very tight, with less than 60 points separating #1 (Mariya Muzychuk) from #8 (Gunina).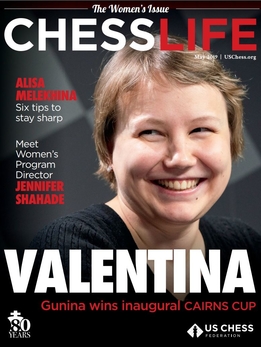 Alexandra Kosteniuk, runner-up at the Cairns' Cup is another top contender, while the Muzychuk name has two chances to win, with sisters Anna and Mariya both competing. Aleksandra Goryachkina (Russia), Tan Zhongyi (China) and Nana Dzagnidze (Georgia) round out the field of fierce competitors. Follow along on the official site starting on May 31, with commentary from IM Elisabeth Paehtz and GM Evgeniy Miroshnichenko.
First round pairings 
V. Gunina – K. Lagno, A. Kosteniuk – A. Goryachkina, N. Dzagnidze – Tan Zhongyi, M.Muzychuk – A. Muzychuk.
Follow the tournament on the official website https://fwct2019.com/en/#live
More women in chess to watch this week: Gunina and Kosteniuk both emerged victorious against our American contenders, Irina Krush and Anna Zatonskih in chess.com's "Women's Speed Chess Championship" series, which can be followed on chess.com or twitch.tv/chess.. 
The Women's World Championship challenger will be determined in the next two weeks in Kazan, Russia,