WIM Dr. Carolina Blanco talks to Jennifer Shahade on Ladies Knight live from the Elementary Chess Championship about her incredible work with the "Girls Club Room", a space where girls at National Events can socialize, learn from top players and hang out in between rounds.
Podcast (ladies-knight): Play in new window | Download | Subscribe by Email  Subscribe to Ladies Knight on Itunes here and on Android here.  Right after the interview, Jen and Carolina gave a tandem chess simul at the Girls Club Room to 20
girls from Kindergarten to sixth grade
.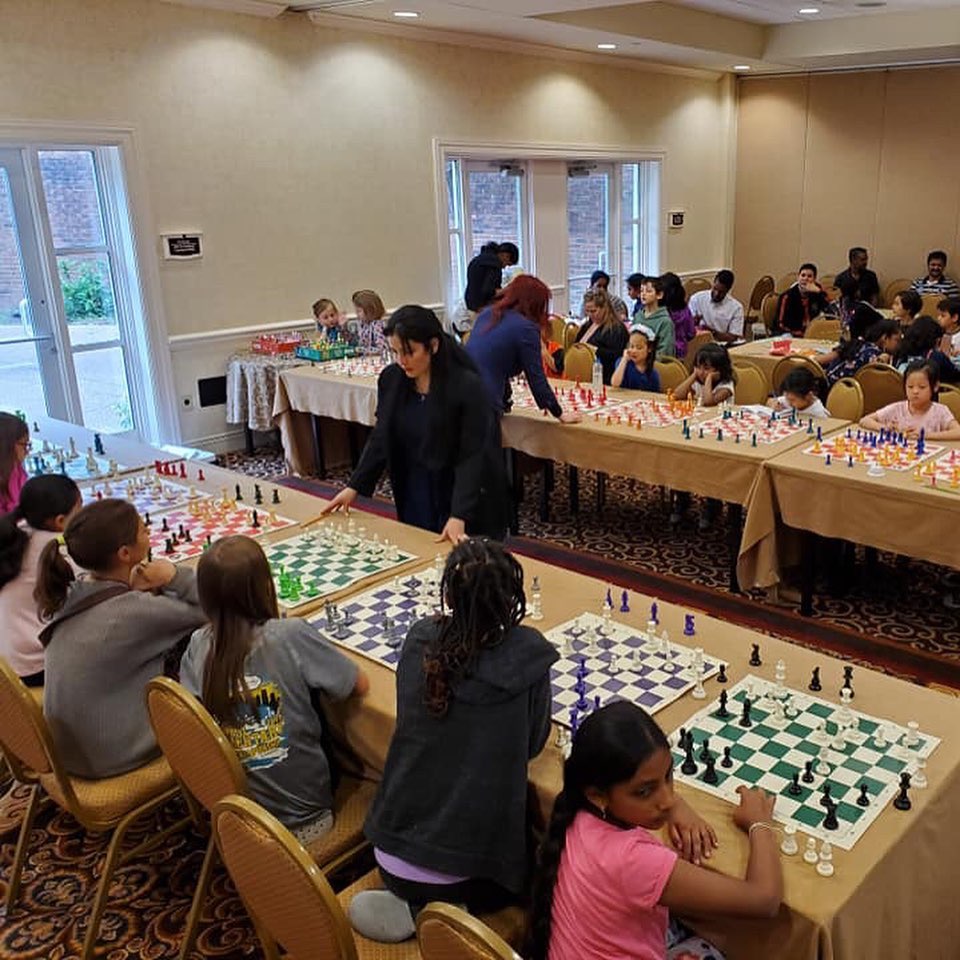 A new event at the Girls Room in Nashville was a Spanish & Chess Lesson hosted by Carolina, where students learned the names of the pieces and squares in Spanish, while also answering tough chess questions. Carolina talks about some of her favorite "Spanish" chess words on this episode of Ladies Knight.
Dr. Blanco, who is also an orthodontist gave Jennifer some insight into her work in dentistry and how she balances it with chess, and explained her "chess smile." This is the first live podcast edition of the pod, and was recorded at the Elementary Chess Championships in Nashville, TN. Find out more about Carolina on her website, http://drcarolinablanco.com/ Ladies Knight features music by the artist Juga, who went viral when her song, Oh Capablanca,dropped in the Fall of 2018. You can find more about Juga on https://www.jugamusica.com/    Find a full index of US Chess podcasts here. To support the podcast, subscribe, review and consider making a donation to advance our Women's Programs at https://new.uschess.org/give/donate-online-women/. US Chess Sales has also recently unveiled a suite of new US Chess Women themed merchandise, which helps support US Chess Women.