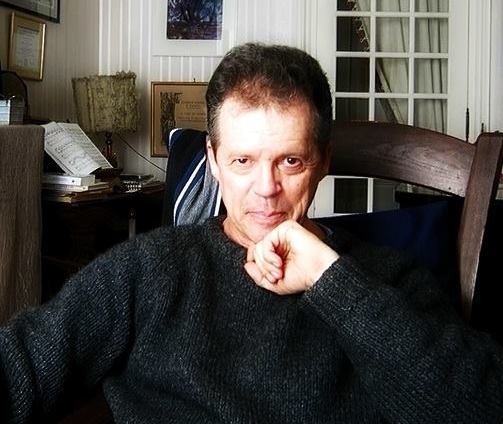 The #2 article in Best of US Chess 2015 is 
How Blitz Helps me Heal: Chess and Parkinson's
by Thierry Kauffmann. Judges loved Kauffmann's prose style and rhythm in showing how chess has helped him.
Chess, at the highest level, was good for me. It made dopamine, by stimulating my brain. To forget I have that disease, I need a challenge so formidable, so ridiculously impossible, that I would have no choice but to take it. His name is Yaacov. When we spoke he said, I can help you reach my level. His theory, it spoke to me. There was something intuitive in it. I liked that. Intuition is lightning speed understanding, or better, moving. This was how I would learn. If I can react to Yaacov (IM Norowitz) playing, then there is something pretty universal in his playing, something of a nature that goes beyond chess, and that I, without playing, already possess, I call it the truth in chess.
Thierry is also a writer, songwriter and painter. Find out more about him 
on his official website
, and
follow him on twitter here. 
The Judges Sound Off
This article impacted me personally because it is proof positive that chess can impact a person's health. We often simply focus on the (scholastic) educational value of our sport but this article placed chess in a different light. Claudia Munoz Beautifully written. Most chess players are vaguely aware of some of the potential health benefits chess has on our brains, but we rarely get any concrete picture as this article provides. Kauffmann's condition seems completely unrelatable until you read his writing. Then you might start to "get it" just a little bit. A great read.- Kostya Kavutskiy Probably the strongest piece in a traditional literary sense.  The broader appeal of the piece is its identification with a widely-shared aesthetic of blitz and bullet.  Not a single game or position is addressed, and yet the author is able to communicate truths which resonate with masses of players.  In a different context, the claim "my greatest joy is when I win because I played faster than my opponent" would be subject to criticism, followed by advice about the objective merits of a position and reasons for avoiding bullet or blitz.  But this piece achieves a radically different purpose.  Nothing in this piece will make you better at chess, but it will help you appreciate the diversity of reasons people have for playing.     - Kele Perkins Thierry's provides an inspiring article about how his passion for playing chess is good for his health.  His personal testimonial of how chess is good for the brain and in this case, stimulates dopamine and cures depression should be headline news- Jennifer Vallens While not a chess article in the traditional sense, the subject that Thierry Kauffmann addressed runs deeper than just a game.  Bobby Fischer spoke the words "chess is life," words that ring true for Kauffmann as he battles to keep his brain sharp despite a debilitating disease.- Michael Aigner Thierry Kauffman shares his health battles and chess.  A world seldom seen-Alex Dunne
Best of CLO 2015 Countdown 
#1-??? #2- 
How Blitz Helps me Heal: Chess and Parkinson's 
by Thierry Kauffmann #3-
10 Lessons Learned from the 2015 Sinquefield Cup
 by GM Ian Rogers (
Judging article
) #4- 
Four Medals in
Greece: "This is real chess
 by GM Alejandro Ramirez #5- 
"No Offense, but
GMs Aren't Good at Bughouse"
 By GM Irina Krush
(Judging article) 
#6-
Eric Rosen on his Final IM Norm
by IM Eric Rosen
(Judging article) 
#7 – 
Samir Sen on the US Chess School
 by Samir Sen
(Judging article)
#8-
Why is Carlsen Dominant? (A Theory)
 by Cristian Chirila
(Judging article) 
#9- 
Shabalov Completes Quest at U.S. Open
 by FM Mike Klein
(Judging article) 
#10- 
The View From the Other End of the Playing Hall
by Ben Silva
(Judging article)