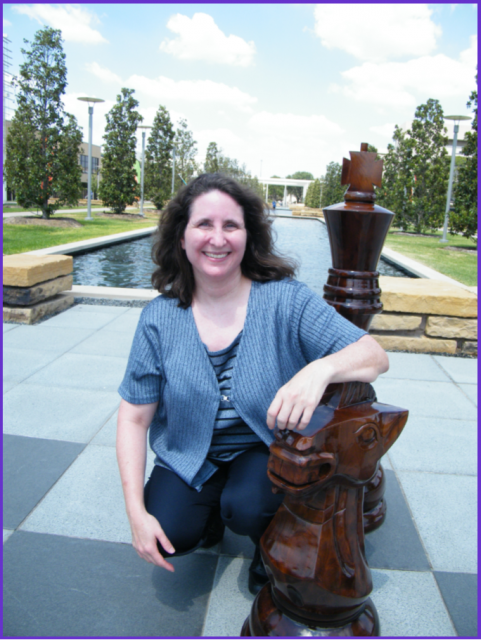 DENTON, TX, May 31, 2017
– Denton Public Library invites you to challenge a former U.S. women's chess champion on Saturday, June 17 from 2 to 4 p.m. at North Branch Library, 3020 N. Locust St. Dr. Root will play 10 chess players simultaneously and anyone who can win against her gets a free copy of her latest book,
Prepare with Chess Strategy
! Players will be seated first-come, first-served as other players finish their games. The same event will be held at Emily Fowler Central Library, 502 Oakland St., on Saturday, July 22 from 2 to 4 p.m. Chess players of all ages are invited to both events for two chances to beat a chess champion. Alexey Root has a Ph.D. in education from UCLA and is a senior lecturer at The University of Texas at Dallas, teaching education courses that explore the uses of chess. A tournament chess player since age nine, she was the U.S. Women's Champion in 1989. Dr. Root's book,
Prepare with Chess Strategy
, helps beginner- to intermediate-level players learn the common elements of chess strategy, such as force, space, time, and pawn structure. "We're thrilled to be hosting Alexey Root for the Family Chess Challenge," says Kasey Fanucchi, librarian at North Branch Library. "We hope chess enthusiasts, players, and spectators will come be a part of this exciting event."
Contact: Kasey Fanucchi, (940) 349-8715, Kasey.Fanucchi@cityofdenton.com
Find out more at the Denton Chess Library website.