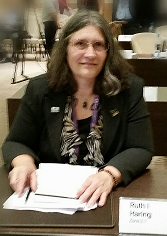 Ruth Haring
US Chess announces the 2017 award winners, as confirmed by the Executive Board at the meeting held from June 3-4 in Tulsa, Oklahoma. The 20 award winners will be recognized out at the annual luncheon on Saturday, August 5th, during the
2017 US Open in Norfolk, Virginia (July 29-August 6th).
Congrats to the winners and thanks for all you do for USChess! a. Distinguished Service Award – Ruth Haring (N-CA), Mike Atkins (MD) b. Outstanding Career Achievement Award – Murrel Rhodes (IL), GM Larry Kaufman (MD), John Roush (WV), R. Mark Johnson (VA), FM Macon Shibut (VA), Ernest W. Schlich (VA) c. Special Services Award – Maureen Grimaud (SC), Tom Dart (IL)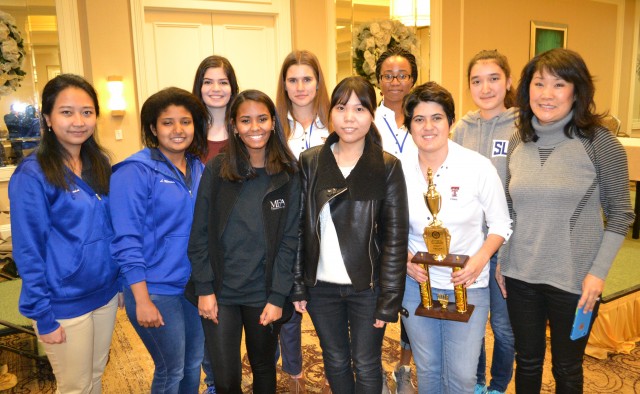 Female players at the Pan-American Championship with USCF Women's Committee Chair Maureen Grimaud (far right)
d. Meritorious Services Award – Jean Troendle (LA), Andy Rea (VA), Anand Dommalapati (VA), Ed Westing (WA), Ralph Mikel (DC) e. Committee of the Year – Ethics Committee f. Chess City of the Year – Franklin County, MS
US Chess Trust
b. Silver – Two Sigma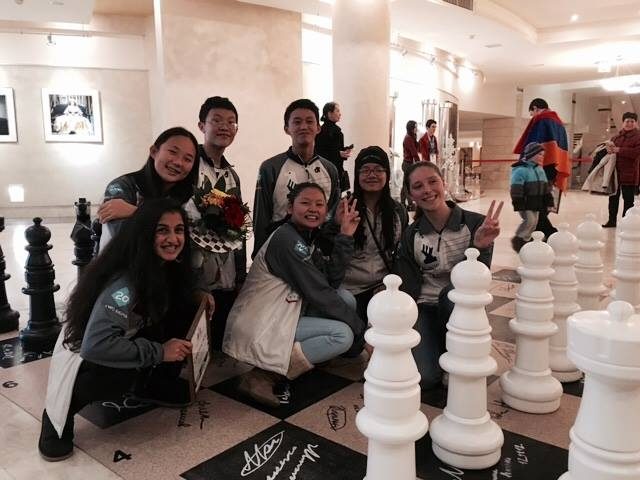 World Youth players wearing Two-Sigma jackets
h. Scholastic Service Award a. Individual – David MacEnulty (NY)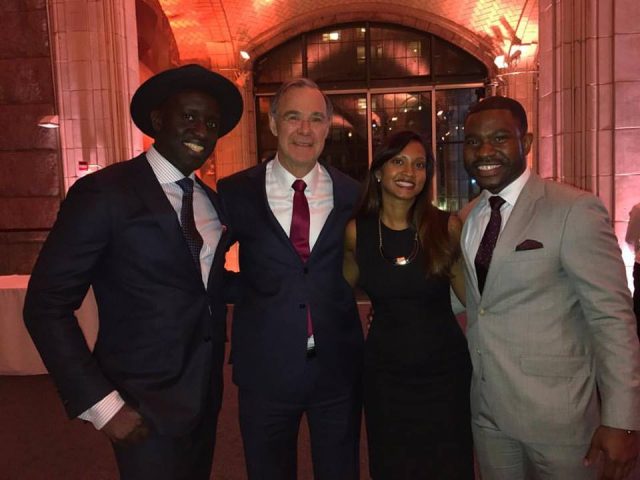 David MacEnutly with former students at the Chess-in-the-Schools 30th Anniversary benefit
i. Organizer of the Year – Dr. Judit Sztaray (N-CA)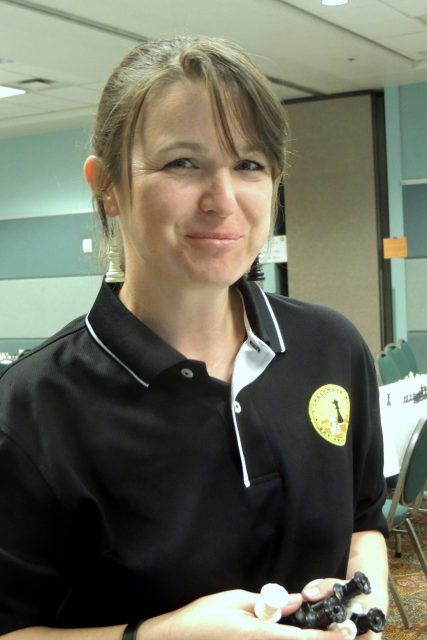 Dr. Judit Sztaray
j. Frank J. Marshall Award – IM Walter Shipman (N-CA and NY) posthumously and IM Danny Kopec (NY) posthumously k. Grandmaster of the Year – GM Wesley So (MN)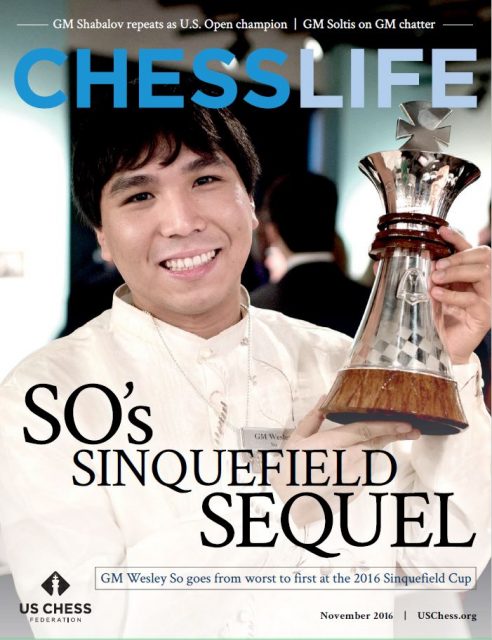 Wesley So on the cover of the November issue of Chess Life Magazine
l. Honorary Chess Mate – Helen and Allen Hinshaw (VA) m. Chess Club of the Year – Hampton Roads Scholastic Chess Club (VA) n. Chess College of the Year –
St. Louis University (MO)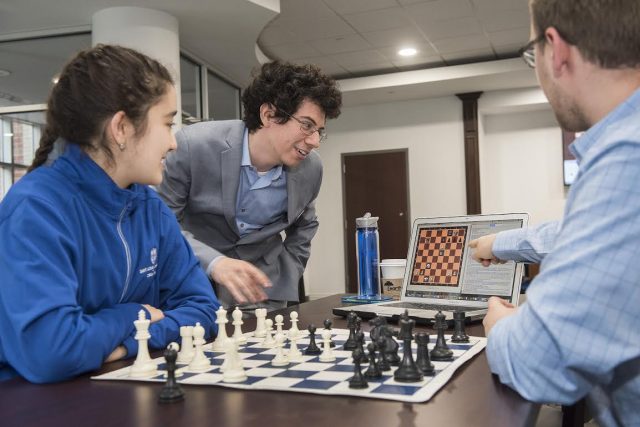 The SLU chess team is coached by GM Alejandro Ramirez
o. Tournament Director of the Year – NTD Korey J. Kormick (TN)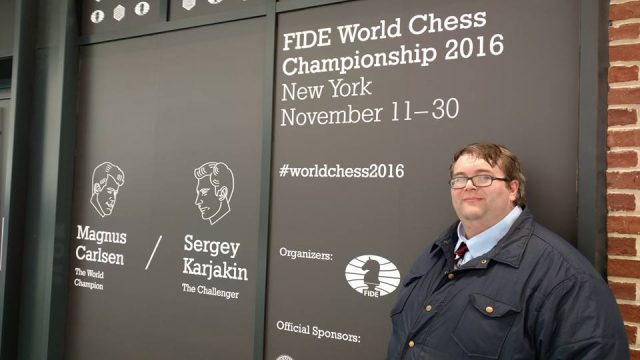 Korey Kormick at the 2016 World Chess Championships
p. Tournament Director Lifetime Achievement Award - NTD George M. Mirijanian (MA) and NTD Ernest W. Schlich (VA) q. Outstanding Player Achievement Award – IM Jay Bonin (NY) r. Outstanding Team Performance Award – 2016 gold medal winning US Olympiad team s. Woman Chessplayer of the Year Award – Nazi Paikidze (NV)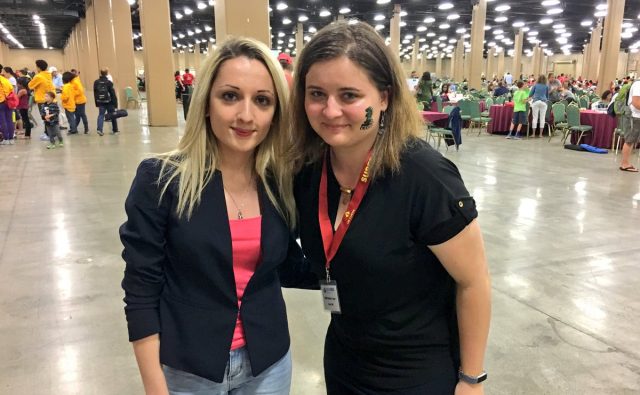 2016 US Women's Champion Nazi Paikidze with 2017 US Women's Champion Sabina Foisor, Photo Greg Shahade at the SuperNationals VI
t. Special Friend of US Chess – Sen. John Davison "Jay" Rockefeller IV
Find out more about the US Open and the associated events here.