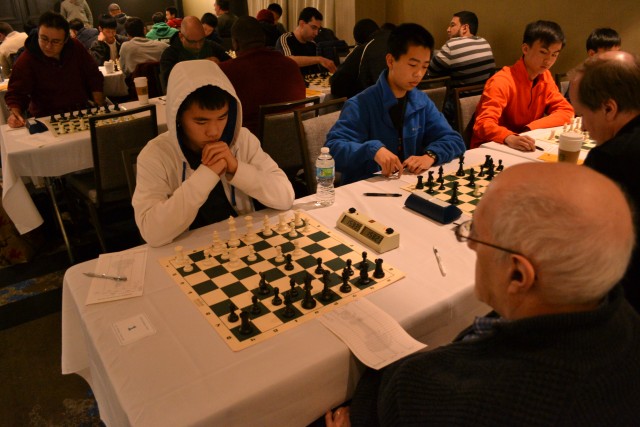 Academy of Talented Youth, Last year's USAT Champions
The annual quartet of fun and fierce team competitions take off this holiday weekend from Feb 18-20. The World Amateur Team, aka the US Amateur Team East, kicks off on Saturday in Parsippany, NJ. Also going down this holiday weekend:
the US Amateur Team West
in Santa Clara, California;
US Amateur Team South in Orlando, Florida
and
US Amateur Team North in Schaumburg, Illinois.
All four will be covered on uschess.org.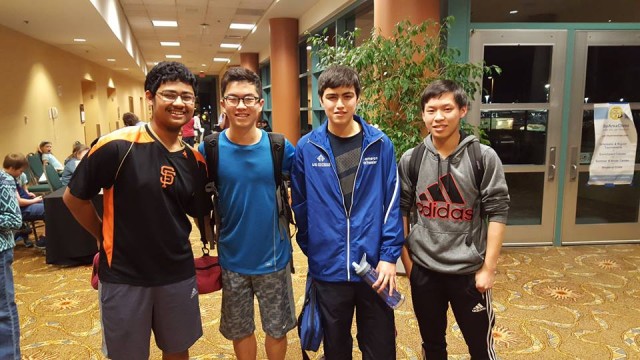 Cameron Wheeler (2nd from the right) with his Amateur Team West Championship team, "The Rainbow Unicorns"
GM Cristian Chirila,
who just earned an award for his writing on Best of US Chess,
will be covering the West: "we hope to dethrone the champs" he told us, referring both to
last year's dominant performance led by Cameron Wheeler
 and to the previous years' threepeat champs from 2013-2015, NorCal House of Chess. Organizer Judit Sztaray told US Chess
she expects close to 70 teams,
"a full house and amazingly strong championship. The organizer, BayAreaChess, alone is sending over 16 teams to compete for the top and class titles. Similar to last year, BayAreaChess is giving DGT North American clocks to all Top Team players, and special commemorative trophies will be awarded to Top Family Team, Top Female Team, and other special categories. This is a special event where old friends come together to compete as a team." You can find out more details on the
Bay Area
site and
follow along on twitter 
and on the 
facebook event page.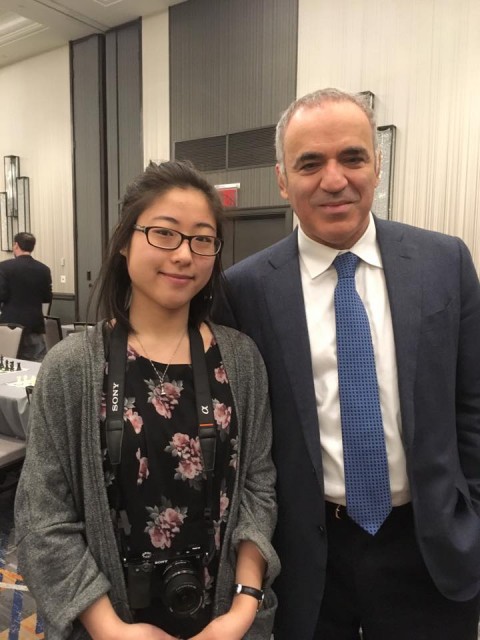 Vanessa Sun, who most recently contributed a piece
"Dreaming of the Perfect Match Format" on uschess.org,
 and was featured in a
US Chess video from Millionaire Chess
will be covering the East. Vanessa said that it's her sixth time at the USAT, her debut being the event which Garry Kasparov visited. She got a chance to meet
Garry again earlier this month at the Greater NY Scholastic Championships (pictured to the left).
She said, "This year's tournaments promises exciting additions such as GM Eric Hansen, and local stars like GM Mac Molner."
Academy of Talented Youth
 won last year's edition, and the winning team is back with one change: Ethan Li, Wesley Wang, Warren Wang, and Jason Li (replacing Henry Qi). Vanessa hopes to highlight the special spirit of the event, noting that though the USAT does not have money prizes, newcomers and old time attendees enjoy the fight for special prizes and fun events and contests, such as bughouse, best team name, best costumes and upset prizes. She'll be contributing social media updates on
her own twitter,
as well as
@USChess
using the hashtag #USATChess.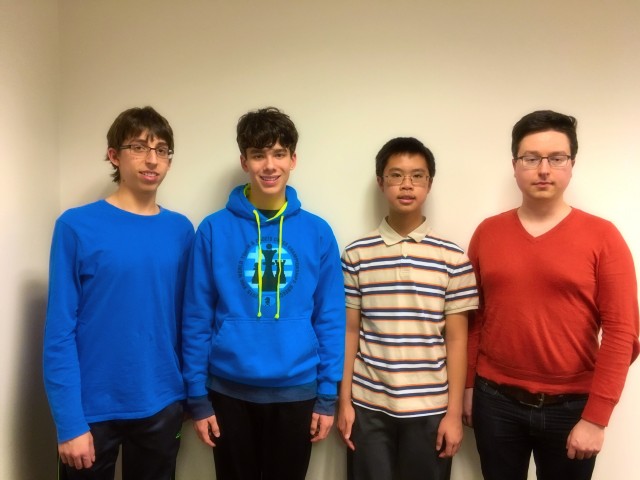 Got Mate, last year's US Amateur Team Champs: Daniel Bronfeyn, Jacob Furfine, Vincent Do, Todd Freitag
Photographer Betsy Dynako,
who  frequently covers events such
as the Chicago Open
 and
All-Girls Nationals for uschess,
will  post pix and a dispatch from the North. The North's defending champs, "Got Mate" are also
the US Amatuer Team Champs, winning the playoff over Academy. 
The team dedicated their victory to
Sevan Muradian
.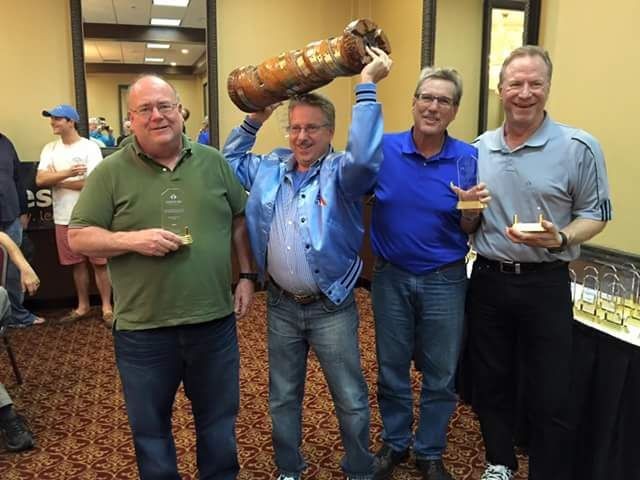 USAT South Champions, Chakis-mate: (from left to right) Robert Persante, Peter Dyson, Larry Storch, and John Nardandrea
Look for dispatches from Ben Silva and Steve Abrahams from this year's USAT South and read about
the reigning champs here.
Ben gave US Chess a colorful preview of his writing to come:
This year's Team South sees a return to Florida and brings it back to the only place you can chug a ButterBeer among other muggles or people watch Storm Troopers on patrol. Sunny warm and fuzzy Orlando, the original Shaq-town and home to infamous I-4 traffic jam. Okay, technically the tournament flyer states the location to be at the "Hotel-Motel-Holiday Inn" in Kissimmee, FL but that basically translates to Mickey Mouse's lap aka the greater Orlando area. The teams, they are a many, with more than a few just squeezing in a hair under the 2200 average limit. Teams Haskel (2194), Mode Beast (2189), and Stoyko (2174) lead the proverbial pack in the open section. 
Waiting until the last possible minute myself, I have been fortunate enough to be taken in and out of the cold by team Owl Chess..."WHOO-WHOO"... representing Florida Atlantic University in the under 1500 section. As the team's 5th wheel and alternate I will have ample time to dedicate to bringing the scoop and a cherry on top, with sprinkles, to uschess.org. I make the journey north from West Palm Beach. I'll report on the events as they unfold from the tiny backseat of a Scion driven by frenemy U1500 team Castle-Mate who has also kindly offered to allow me to crash on their hotel room floor.  
Will team Haskel prove to be worthy rating 
favorites? Will loyalties be tested between Owl Chess and Castle-Mate? Stay tuned and find out!
Also follow along on our social media networks, @USChess on twitter and facebook.com/uschess. Use the hashtag #USATChess to join in the conversation.