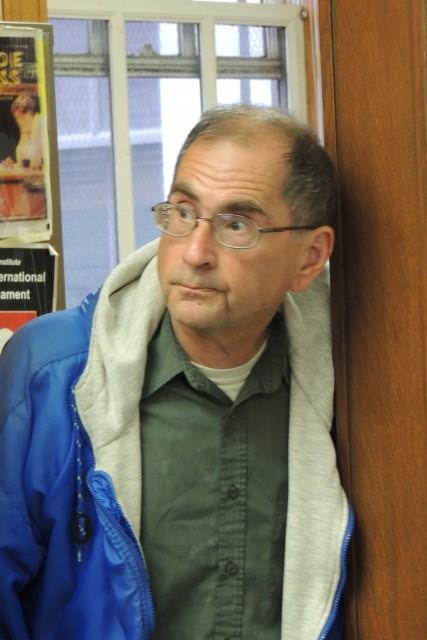 Photo Richard Shorman
Stephen Brandwein died on December 12, 2015, after a brief illness in San Francisco, the city he made his home the last thirty years of his life. Younger players will likely not have heard of Steve as his days as a tournament player ended almost fifty years ago, but older ones will remember that he was rated around 2300 in the mid-1960s which put him among the top fifty players in the country at the time. Steve soon thereafter gave up tournaments but the following remembrance by Grandmaster Larry Kaufman (interviewed by Jim Eade), who credits Steve with being an early mentor, indicates he was even stronger that.
When I was a college student at M.I.T., Steve lived nearby and we became friends. I was very impressed with his intellect, knowledge, and memory; he was (and presumably still is) a very brilliant man. At the time I was a high Expert while Steve was already retired from regular tournament play with a 2300 rating, which was pretty good back in the mid-1960s. At blitz chess he was much better still, certainly way beyond my level. He taught me a lot about chess (and other things too), but the biggest impact was a twenty game match we played.  Due to the rating disparity we agreed to a 2-1 time handicap; I think Steve took 30′ to my hour.  I thought this would make for a fair match, but I was soon to realize how wrong this was. After 19 games I was still seeking my first win; the score was 10 wins for Steve and 9 draws. Finally by some miracle I won the final game. Just a few weeks later, I was the American Open Champion!! This shows both how much I learned from this match and how strong Steve must have been to score so well against me giving me time odds; my own rating soon hit 2300.
Steve was known for being an exceptionally good blitz player and split a six game match with Miquel Najdorf at the Mechanics' Institute Chess Club in the early 1980s. A few years earlier Steve roomed with Jim Buff and Bobby Fischer at 521 3rd Avenue in the Richmond District of San Francisco and played the latter several sessions of three minute games scoring 20 percent. Many years later Steve recalled that most games he was White were Polugaevsky (6.Bg5 e6 7.f4 b5) Najdorfs - interesting because this was a line Bobby never played in tournaments. National Master Robert Haines of Albuquerque captured Steve well in the following remembrance.
  I knew Steve for a little over a decade. Every Thursday the Mechanics Institute would run another round of a double round robin at 40/2 20/1 forever. Ater 5 hours of play the games were adjourned and moves sealed. These were probably the last events of this type ever held and I count myself fortunate to have been able to play in so many of them.
  Many of us would get there early to socialize and Steve was always there as he was every day. Peter Stevens, Tom Stevens, Peter Grey, Max Wilkerson, and a half dozen others. We would discuss history and politics while Steve would do the NY Times crossword at breakneck speed. It was as if he were just filling it out and only rarely did I ever see him pause. All the while Steve would add to the conversation with short pithy comments. I never met anyone smarter than Steve. He was very impressive.
  He seemed to be a chess monk, living in a studio apartment and having only one bowl and a cup. His life seemed to be all about chess although it was very difficult to get him to express an opinion on any position. His humility before the game made a huge impression on me, and it is the one thing I have tried to emulate.
Steve Brandwein was a unique personality who will be impossible to replace. A memorial will be held for him at the Mechanics' Institute Chess Club on January 24 from 1pm to 5pm and all are welcome. Those who are unable to attend are encouraged to send their remembrances to
chessroom@milibrary.org,
to be shared during the event.