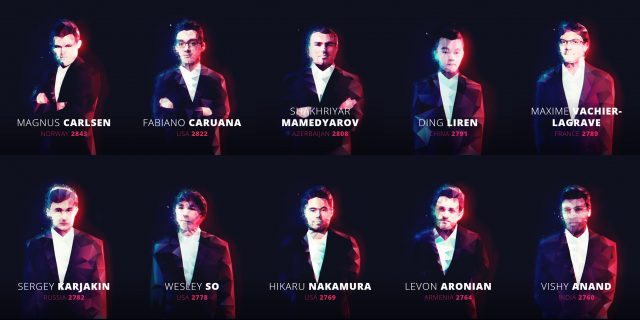 Graphic: Norway Chess
The 6th edition of Norway Chess begins tomorrow. What makes Norway the self-proclaimed "World's Strongest Tournament"? The event will feature the reigning World Champion, the Challenger, 8 players from the world top 10, and a 2791 average rating. Here's the full list of the impressive 10-player field:
Magnus Carlsen (2843)
Fabiano Caruana (2822)
Shakhriyar Mamedyarov (2808)
Ding Liren (2791)
Maxime Vachier-Lagrave (2789)
Sergey Karjakin (2782)
Wesley So (2778)
Hikaru Nakamura (2769)
Levon Aronian (2764)
Viswananthan Anand (2760)
Who has the best chances to win? The World Champ and Challenger, Carlsen and Caruana, are both big favorites as they also hold the top two spots by rating. However, this is a field where a victory by literally anyone in the field would not be a surprise. Interestingly, the player who's won Norway Chess the most times is Sergey Karjakin.
Past Winners
Sergey Karjakin (2013)
Sergey Karjakin (2014)
Veselin Topalov (2015)
Magnus Carlsen (2016)
Levon Aronian (2017)
Round 1 begins at 10:30 am EST on Monday, May 28. Watch live at http://live.norwaychess.com/ or Chess.com/TV
For more information, visit:
---
ABOUT THE AUTHOR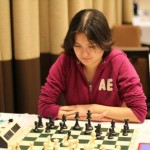 Vanessa West
 is a regular writer and digital assistant for US Chess News. She won the 
2017 Chess Journalist of the Year award
. You can follow her on Twitter: 
@Vanessa__West