Thanks to the hard work of the US Chess Clubs Committee and Executive Board liason Ryan Velez, we are pleased to announce the updated Guide to a Successful Chess Club. It can be downloaded by clicking on this link.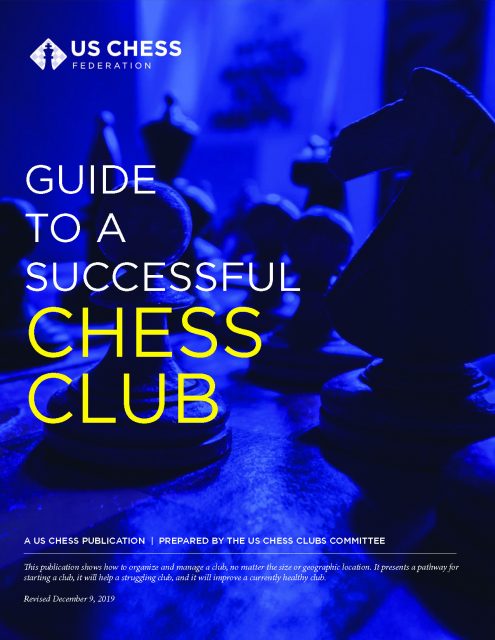 Velez says, "The clubs committee worked very hard on this document over a period of a couple of months. The Guide to a Successful Chess Club gives needed insight and a framework for anyone to start a chess club from scratch." The US Chess Clubs Committee is chaired by Judit Sztaray, who can be reached at judit.sztaray@gmail.com. The Executive Board liaisons are Ryan Velez (primary) and Hal Sprechman (alternate), and the staff liaisons are Dan Lucas and Susan Kantor. The committee members are: Paul M. Covington, Steve Immitt, Sean Manross, Steve Morford, Robin Floyd Ramson, Sophia Rohde, Abel Talamantez, Joey Troy, Chuck M. Unruh, Vish Viswanath.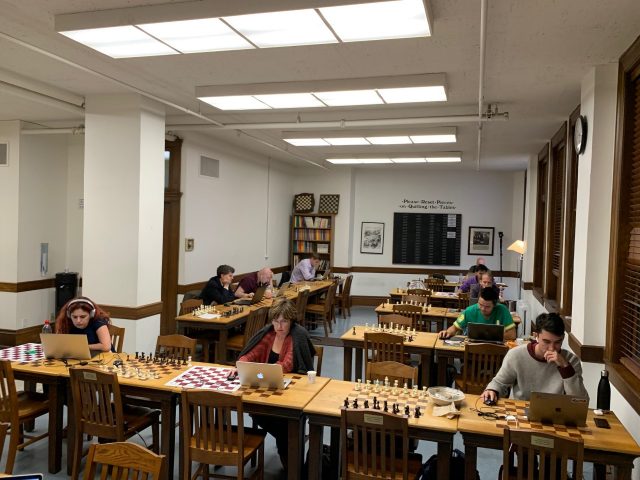 Some recent activity at the Mechanics Chess Club, a successful chess club indeed.