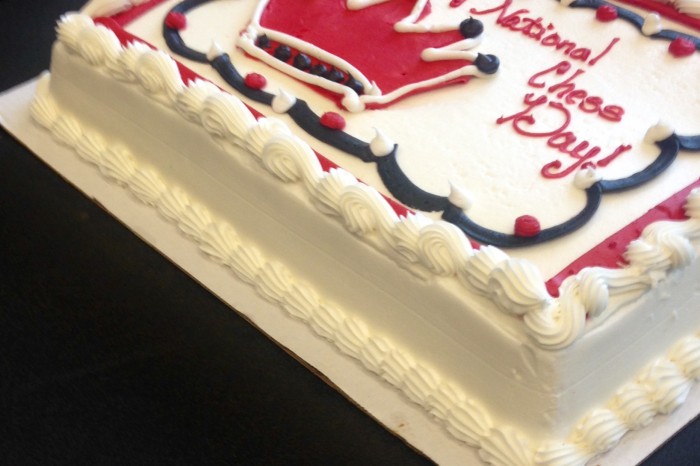 2015 National Chess Day cake in Memphis, TN
National Chess Day is coming up on October 8th, 2016! Two star-studded events will be going on over the big holiday weekend.
 The third edition of Millionaire Chess,
this year in Atlantic City, will span from October 6-10 in Harrah's Atlantic City. Find more
details in the latest update
,
as well as the official website. 
America's top three players, now all Olympic gold medallists, GMs Fabiano Caruana, Wesley So and Hikaru Nakamura will all be participating in the
Isle of Man Chess International, an Open tournament which runs from October 1-9.
Follow along on the official site. If you are playing or involved in a special event that coincides with National Chess Day, please share with us on social media
@USChess on twitter
or
facebook.
Organizers and players: To submit games and photos for possible inclusion on US Chess News, email jshahade@uschess.org and vwest@uschess.org. To get a sense of the diversity of events
on National Chess Day, see last year's report.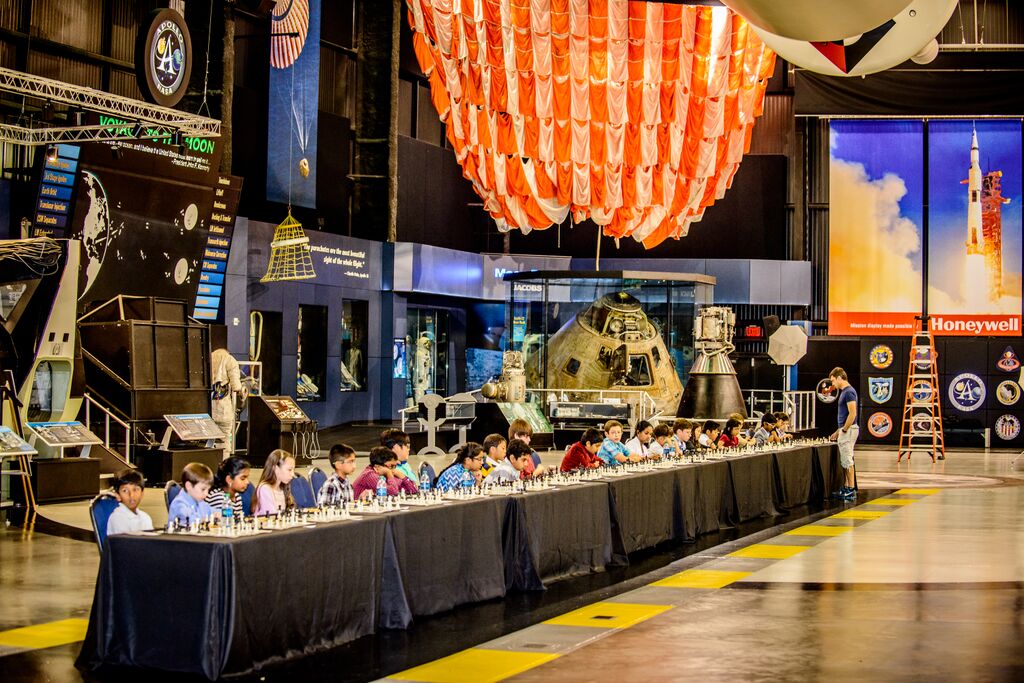 From 2015 National Chess Day, "Chess Under a Rocket" in Alabama, featuring a simul from GM Alex Stripunsky.