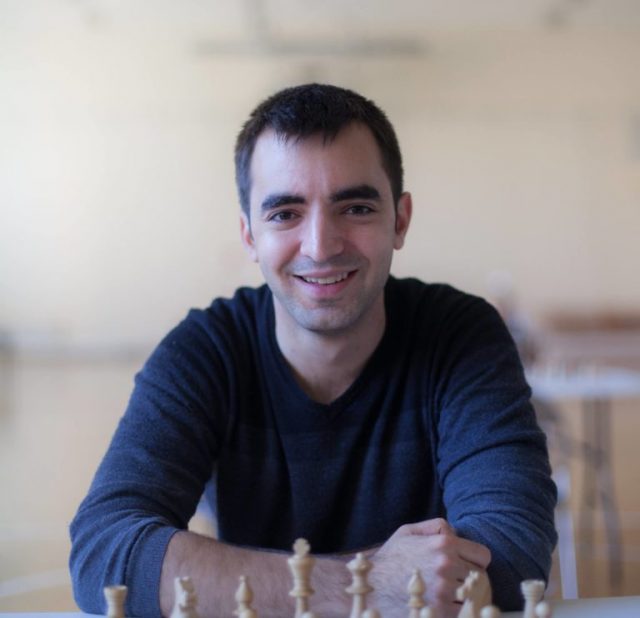 IM Eric Rosen
The #1 article in Best of CLO 2018 is IM Eric Rosen for 
Eight Takeaways From Living as a Chess Vagabond.
Judges loved his slice of life account of making a living and growing a following while traveling the World.
Two months of travel through Australia and Asia. Three grueling chess tournaments. Thousands of photos. Countless unforgettable experiences (on and off the chess board) My task: Share it with you in one cohesive (or at least entertaining) article. Rather than attempt to summarize the entire trip or go in chronological order, I would like to present some of the top highlights, worst blunders, and most valuable lessons from my recent adventures as a chess vagabond. While I'll let the photos do most of the story-telling, I'll try to give some practical travel advice along the way. I'm hoping these will inspire readers to use chess as a vehicle to explore the world.
Eric was just featured on our podcast,
"Cover Stories with Chess Life" hosted by Dan Lucas.
Eric was also our social media correspondent at the 2018 World Chess Championships,
where he brought our follower count over 20,000 and 
captured many epic shots.
He spoke to Jennifer Shahade about what makes a good tweet here.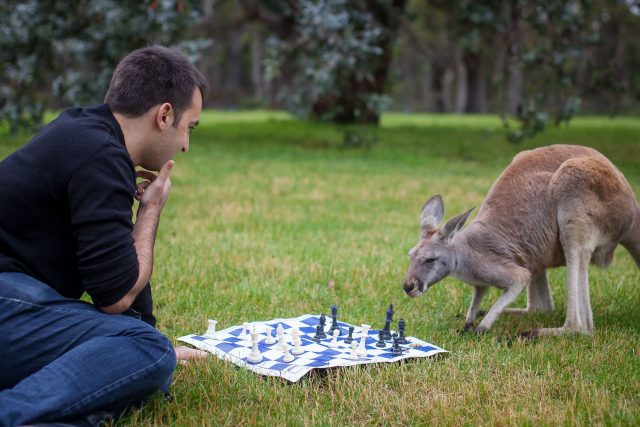 Since writing this Best of CLO article in February 2018, IM Eric Rosen's following has grown substantially. He is active as a
twitch streamer
and maintains a popular 
YouTube page
. You can also find him on
twitter
and
instagram
. Find out more details on Eric's schedule and bio on
his website.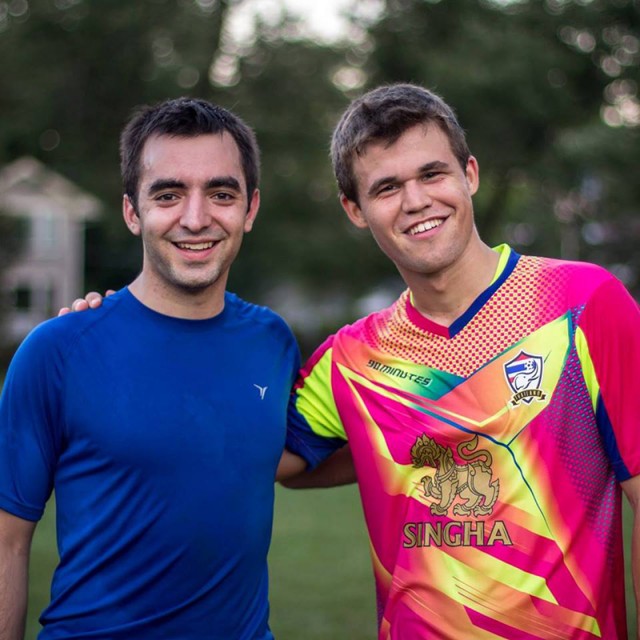 IM Eric Rosen with World Champion Magnus Carlsen
The Judges Sound Off 
While the article includes some critical positions from tournaments in Australia, the exotic photos prove more memorable. Have you ever checkmated a kangaroo? A certain chess vagabond has. If this chess thing doesn't work out for his, I am sure he would have little difficulty getting hired by a travel bureau. Pro tip: visit the cat café in Phuket, Thailand to fulfill your chess and java fix.- 
Michael "f-pawn" Aigner
I find Eric's writing style delightful and captivating.  His photography and storytelling make for award winning photojournalism in my mind.  He writes in a voice that makes the reader feel like he has been pals with Eric for years.  In this article specifically, Eric creatively weaves together travel tips, random cultural facts and chess review with humor. -
Jennifer Vallens
A fun rollicking read-
Joshua Anderson 
Eric's article seems haphazard at a glance, but he intermingles the travel tips, chess, stories, and excellent photos in a great way.  The result is an entertaining article that is an easy and pleasurable read.-
GM Josh Friedel 
Interesting and unique article pairing together different worlds.  I love that he held a nice balance of presenting something different, being entertaining and incorporating chess games and his tournament experience.- 
Adia Onyango
Best of CLO Countdown 
10. 
Arthur Guo and Winston Ni Win Big in Atlanta by Vanessa Sun and Michael Rohde 
(
Judging Article
) 9.
 FM Resika on the US Senior: Singing and Chess are Icing on Cake
 by FM Nathan Resika (
Judging Article
) 8.  
Caruana Misses a Chance, Draws Game 8 vs. Carlsen
 by IM Kostya Kavutskiy (
Judging Article
) 7. 
Eyes Wide Open: Gareyev Wins 2018 U.S. Open by Al Lawrence 
by Al Lawrence (
Judging Article
) 6. 
US Chess School in San Fran: Sam Takes the Chocolate 
by NM Robert Shlyakhtenko (
Judging Article
) 5. 
Priya Trakru on the US Chess School: Power Queens
by Priya Trakru (
Judging Article
) 4. 
Q+A With Rochelle Ballantyne: Representation is Important
 by Melinda J. Matthews (
Judging Article
) 3.  
Robert Hess on Charity Chess: $56,000 Raised by GM Robert Hess. 
(
Judging Article
) 2.  
A Perfect Triangle: GM Amanov on Coaching Raj to Gold by
 GM Mesgen Amanov (Judging Article) 1. 
Eight Takeaways From Living as a Chess Vagabond
by IM Eric Rosen