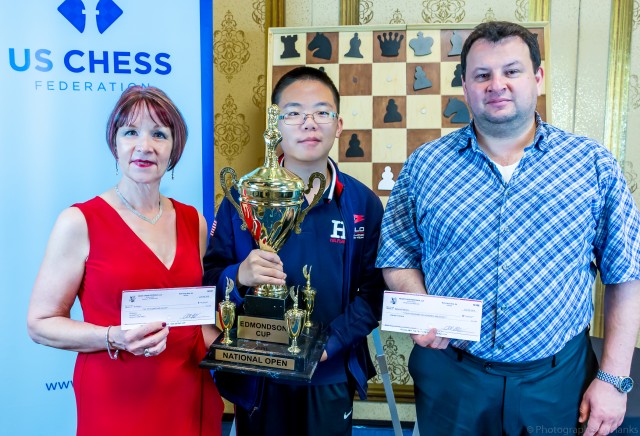 Last year's National Open Champion Ruifeng Li with organizer Janelle Losoff and GM Daniel Fridman.Photo Tim Hanks
The crown jewel of the
Las Vegas Chess Festival
is the National Open, but plenty of exciting accompanying events pack the five day festival now underway at the Westgate Resort and Casino in Vegas. This year's edition began with the US Women's Open, which featured a strong field including 2016 US Women's Champ
Nazi Paikidze, WGM Yaniet Marrero and WIM Ashritha Eswaran.
Paikidze took clear first after defeating top seeded Marrero in the penultimate round, followed by a final round victory over Saikhanchimeg Tsogtsaikhan of Mongolia. Paikidze currently lives in Las Vegas, so she will continue to build on her homecourt advantage as the Festival continues. https://twitter.com/NaziPaiki/status/871110235825422336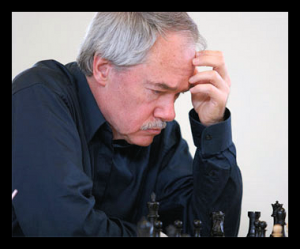 GM Walter Browne
The fun continues with the
Walter Browne Memorial blitz tournament
, which
GM Tigran Petrosian won on tiebreak.
There was also an opening 29-board simul from
the defending champ himself,
15-year-old GM Ruifeng Li. https://twitter.com/ChrisBirdIA/status/875479930338918402 Li ended up with 27 victories and two draws against Charles Davis and against
US Chess contributor Dylan Quercia.
https://twitter.com/ChrisBirdIA/status/875525534226071552
Follow live games here and look for reportage on US Chess from Vanessa West and Pete Karagianis.