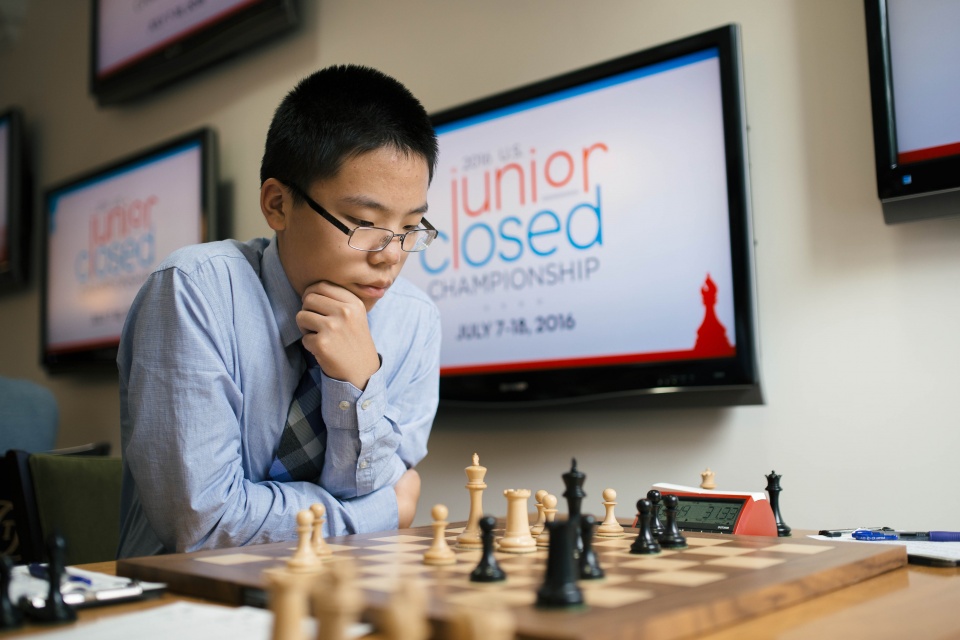 Ruifeng Li at the recent US Junior Closed. Photo: Austin Fuller
As the
117th US Open approaches in Indianapolis, Indiana
 (July 30- August 7) at the Marriott East, top seeds pre-registered include GMs Aleksandr Lenderman, Timur Gareyev, Gil Popiliski, Andrey Gorovets, Joel Benjamin, John Fedorowicz and young talents IMs Ruifeng Li and Akshat Chandra.
See full list here
and find more details
on the events and side events here. 
Meanwhile, fields are nearly set for the 2016 GM Denker Tournament of High School Champions, the
Dewain
Barber Tournament of K-8 Champions and the National Girls Tournament of Champions.  The Denker will boast 22 Masters which will include a few FIDE Masters and International Masters.    The Barber event will feature a crew of 10 Masters.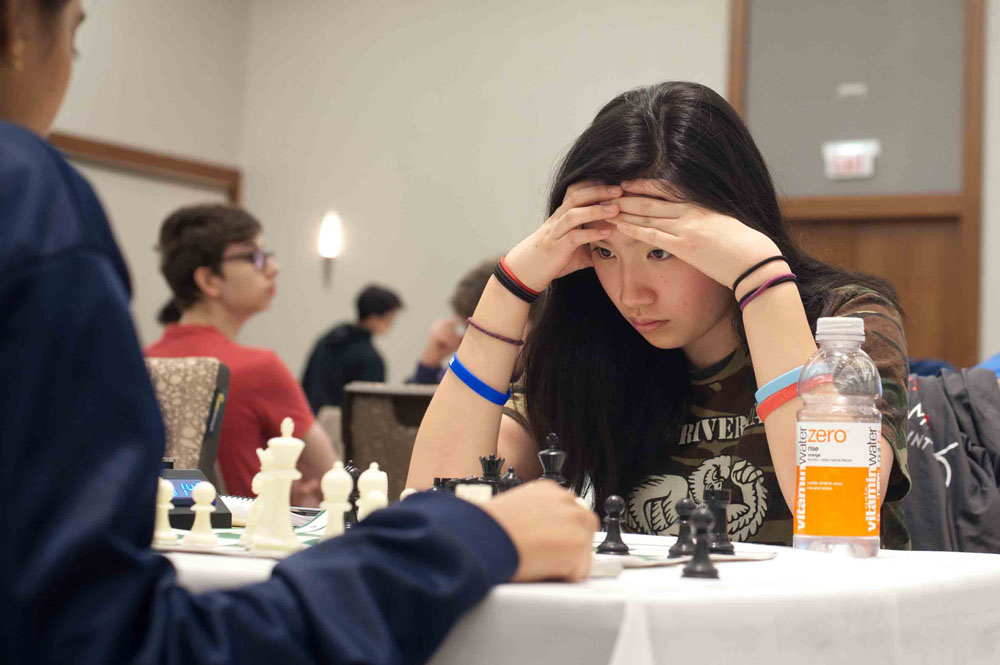 Jennifer Yu at the Chicago Open, Photo Betsy Dynako Zacate
The National Girls Tournament of Champions will have a returning champion Jennifer Yu (VA).  Check out your state affiliate champions and cheer them on when they reach Indianapolis on
Saturday, July 30
.  Information is posted on
denkerchess.com
,
barberchess.com
and
ngitchess.com.
You can follow live games from the event here.