the U.S. Senior Championship
,
the U.S. Junior Champs
and the
U.S. Junior Girls Championship.
The inaugural U.S. Senior Invitational features a prize fund of $50,000, and will feature ten of the top American players over the age of 50. Legendary Grandmasters in the field include Alexander Shabalov, Larry Christiansen and Joel Benjamin. They already have ten US Championships between them!
Find the full field, with bios on uschesschamps.com.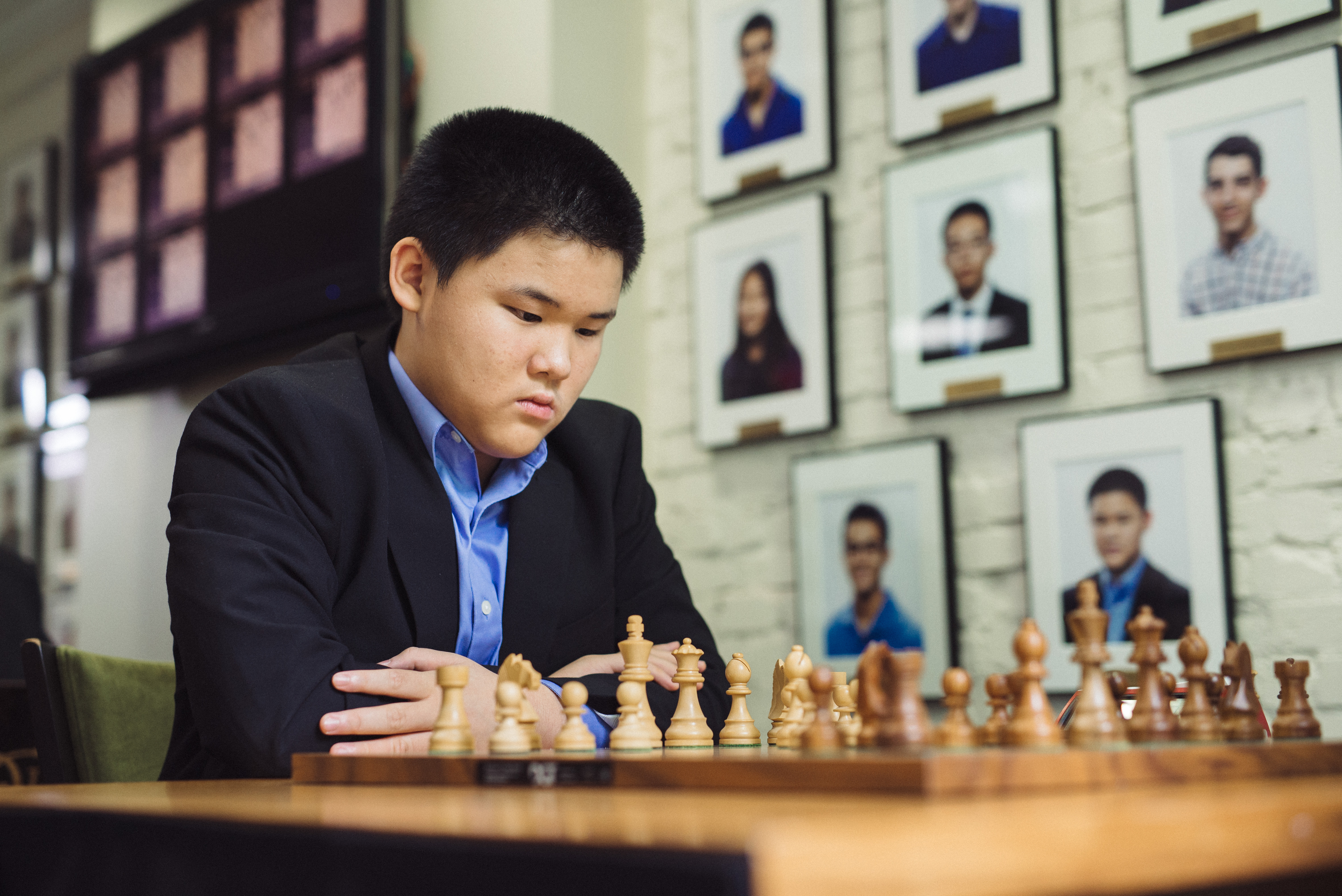 Two-time defending U.S. Junior Champion Grandmaster Awonder Liang
The U.S. Junior is always an incredibly competitive and strong event, as it qualifies the champ into the big dance, the 2020 US Championship. GM Awonder Liang took it down for two years running. Can he make it a threepeat? Grandmaster participants such as John Michael Burke, Nicholas Checa and Andrew Tang hope to prevent it. In our
Ladies Knight interview right after her U.S. Women's Chess Championship victory,
Jennifer Yu said that one of her goals is to qualify for the Junior. It happened sooner than later, as she received the 2019 wildcard. On the eve of round 1, Yu told me, "I'm very excited to be playing the US Junior Championships for the first time. It's an incredibly tough field so I hope I can hold my own."
Yu faces GM John Burke with the White pieces in round one. 
Carissa Yip is top seed in the US Junior Girls Championship. Carissa has been on a roll lately, winning the North American Junior Girls Championship to earn her final WGM norm. This makes Yip, 15, the youngest American player ever to earn the WGM title.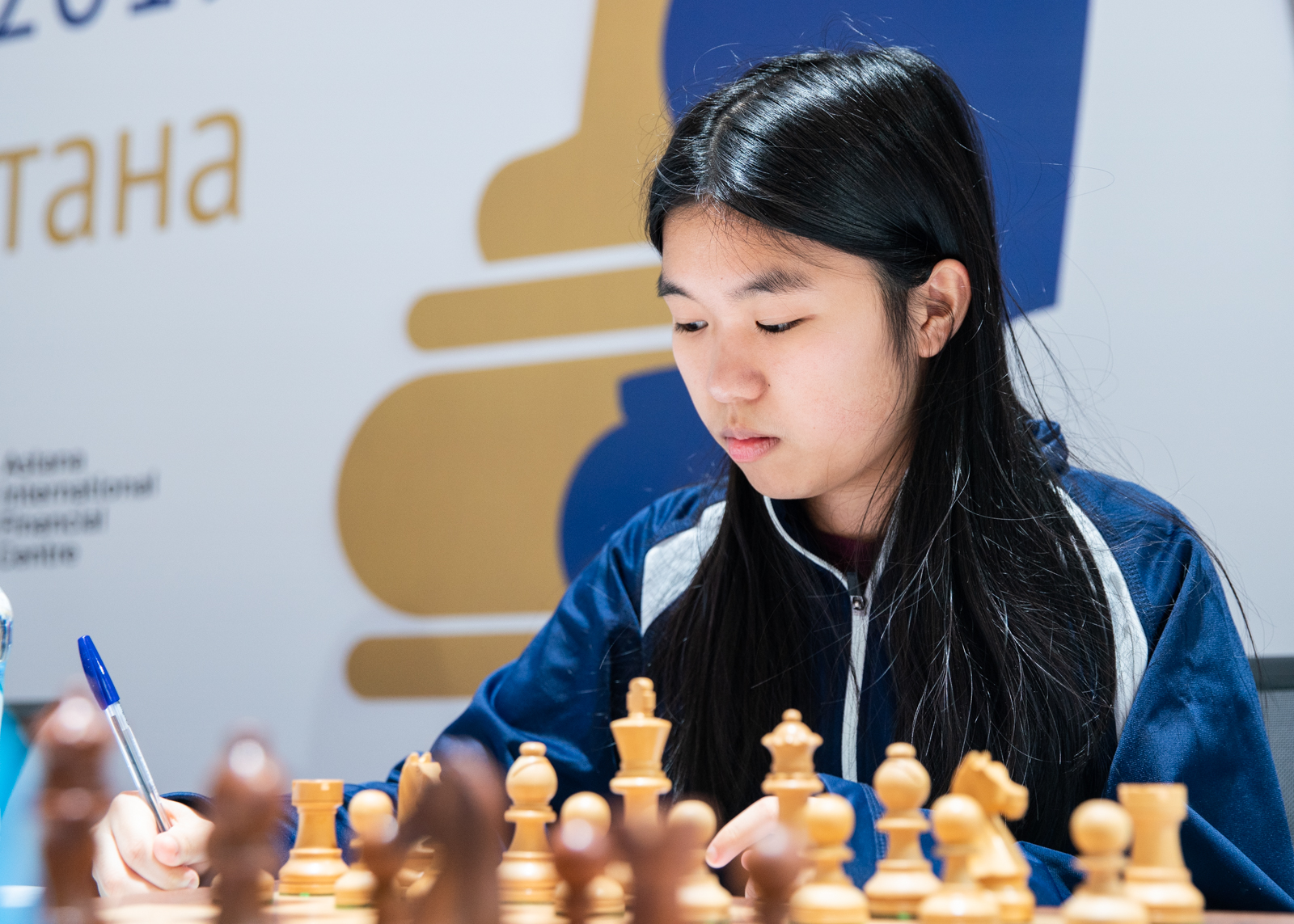 WGM-elect Carissa Yip in Astana,  (photo Emelianova)
Other favorites include Maggie Feng, former Junior High School Champ and Saint Louis's own NM Thalia Cervantes. Veronika Zilajeva, our NGTOC champ, is also playing, while nine-year-old Rachael Li hopes to cause a sensation, as the youngest ever participant in the event.
US Chess Executive Director Carol Meyer attended the opening ceremony,
where club founder Rex Sinquefield and ED Tony Rich officially opened the events. CLO coverage from the events, which span from July 11-21 will include daily updates, and twitter takeovers from Eric Rosen in future rounds (look for his first takeover on July 14, Sunday) and live finale coverage by Digital Editor John Hartmann.
US Junior/Senior/Girls Quick Links: 
Official STL Chess Club YouTube
Live on uschesschamps.com 
Pairings & Results US Junior
Pairings & Results US Senior
Pairings & Results Girls 
Winners of the US Junior Championship and US Junior Girls Championship will be awarded a $10,000 scholarship to be used at the institution of his or her choice. The scholarship is generously jointly funded by the Dewain Barber Foundation and 
US Chess.
A star studded trio of events begin in Saint Louis on July 11 at 1 PM CT,