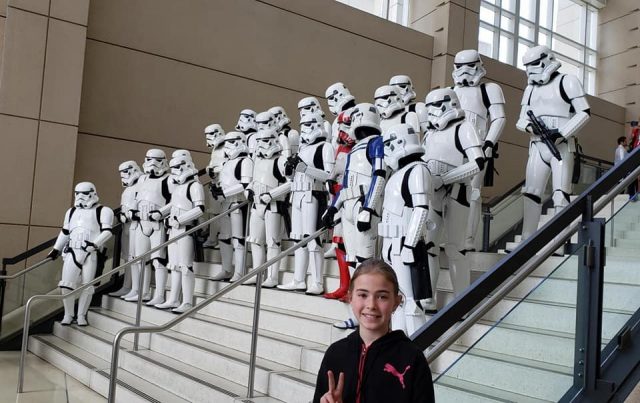 A chessplayer walks into a Star Wars convention
Results are in at
the 16th Annual Kasparov Chess Foundation All Girls Nationals.
Winners include 9-year-old
Alice Lee
of Minnesota, who played way up to win the Under 18 section.
Aria Hoesley
took down the Under 16,
Sophie Tien
won the Under 14 and
Iris Mou
prevailed in the Under 12.
Riya Kanury
tied with
Mary Elisabeth Tracy
in the Under 10 and
Alexandra Phung
scored a perfect 6-0 in the Under 8. 
Find full final standings here.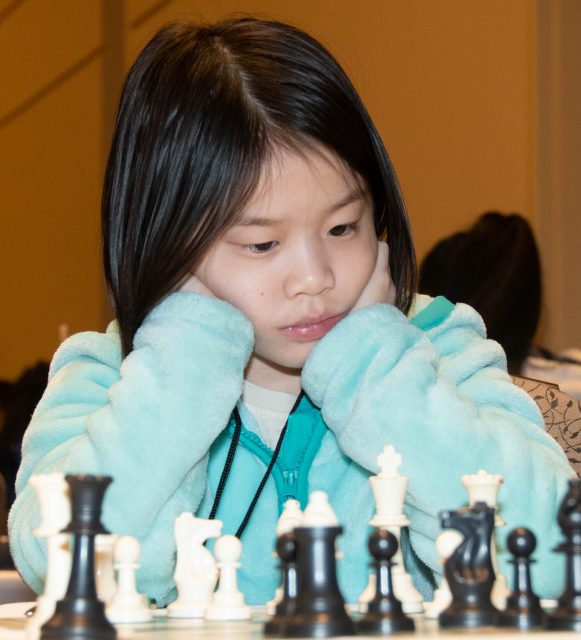 Alice Lee
The event, held April 12-14 was presented by Renaissance Chess Knights and the KCF in association with US Chess. The tournament coincided with a Star Wars convention, allowing for plenty of amazing photo-ops. Look for games, photos and a full story from Betsy Zacate early this week.