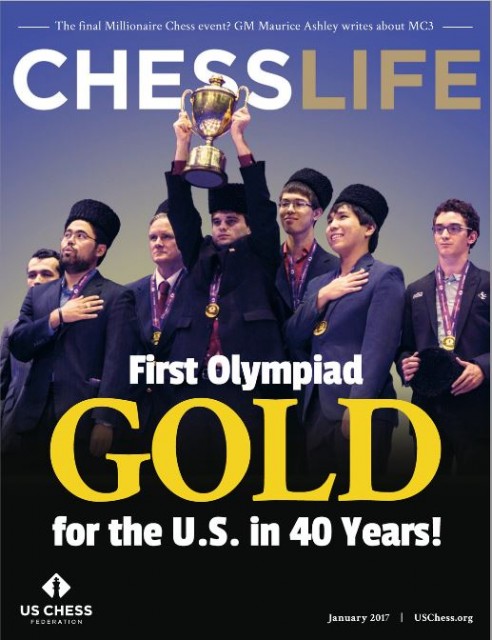 Our gold medal team, pictured triumphantly on the cover of January 2017 Chess Life, will be celebrated at a benefit in the chess capital of US, Saint Louis on January 7, 2017.
Find out more about the
event, "Strategy Across the Board" which will be hosted at the Chase Park Plaza and will also feature Cardinals Manager Mike Matheny. There is also a petition to get the team to the
 capital of the US, to meet with the President in the White House. Sign it here.
(The US Olympic Team) won the gold medal in the 2016 World Chess Olympiad Open event held recently in Baku for the first time since 1976 and for the sixth time overall.... because they truly reflect the diversity and competitive spirit of America they have earned a visit to the (White House).