Day 2 of Junior High Nationals is in the books, and we have 1200 hard working young chessplayers here in Indianapolis.
I cannot even begin to stress how exhausting it is to play three games of chess
in one day
at a G/120 time control. I would strongly suggest some consideration of speeding the time control up to G/90 so that the children have time to eat something substantial between games. Attempting to squeeze the maximum possible hours of chess into a single day is not ideal, in my opinion.
At the end of the marathon day, we have 1 undefeated player in the K-9 Open, and 4 undefeated players in the K-8 Open. Let's take a look at these impressive young chessplayers:
K-9
Maggie Feng (2302 USCF): Maggie has been showing a diverse range of positional skills in the tournament thus far. In her Round 4 game she had a good knight vs bad bishop endgame. Meanwhile in her 5th game, she won due to her good bishop versus her opponent's bad knight!
Due to pairing restrictions to avoid a teammate versus teammate matchup, Maggie is facing off against Matthew Miyasaka in Round 6. Meanwhile the number 1 seed, Ben Li, faces Matthew's teammate, Brandon Nydick. If Brandon and Matthew were not on the same team, Maggie would have faced Ben Li instead. It's very likely that one of these four players will be the 2016 K-9 National Champion.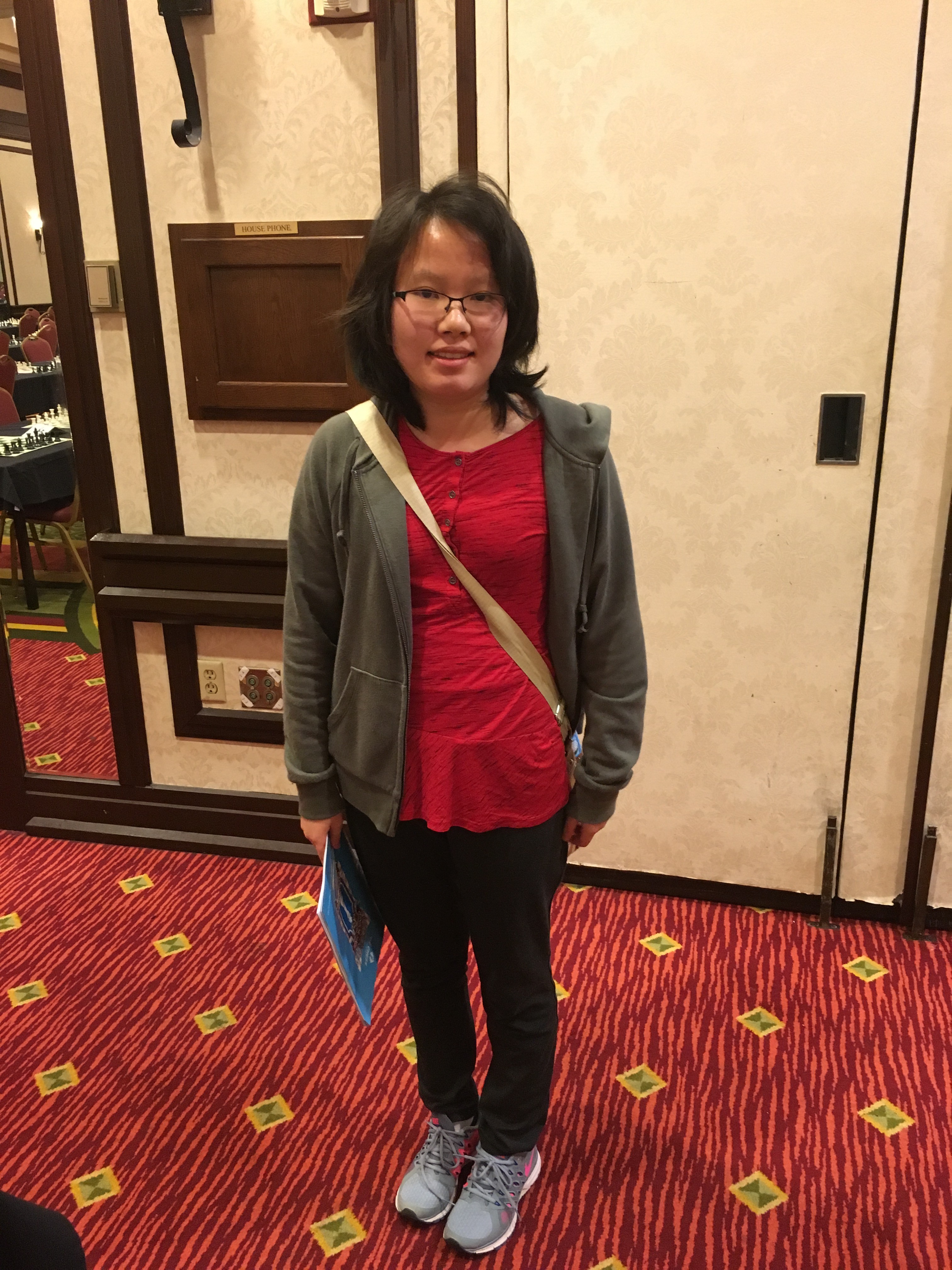 K-8
Danial Asaria (2213 USCF): I have been very impressed with Danial's play. So far it seems like he has been mostly crushing his opponents. In Round 5 he had quite a few chances to try to win quickly, but he was very patient and ensured that his opponent had no real counterplay first.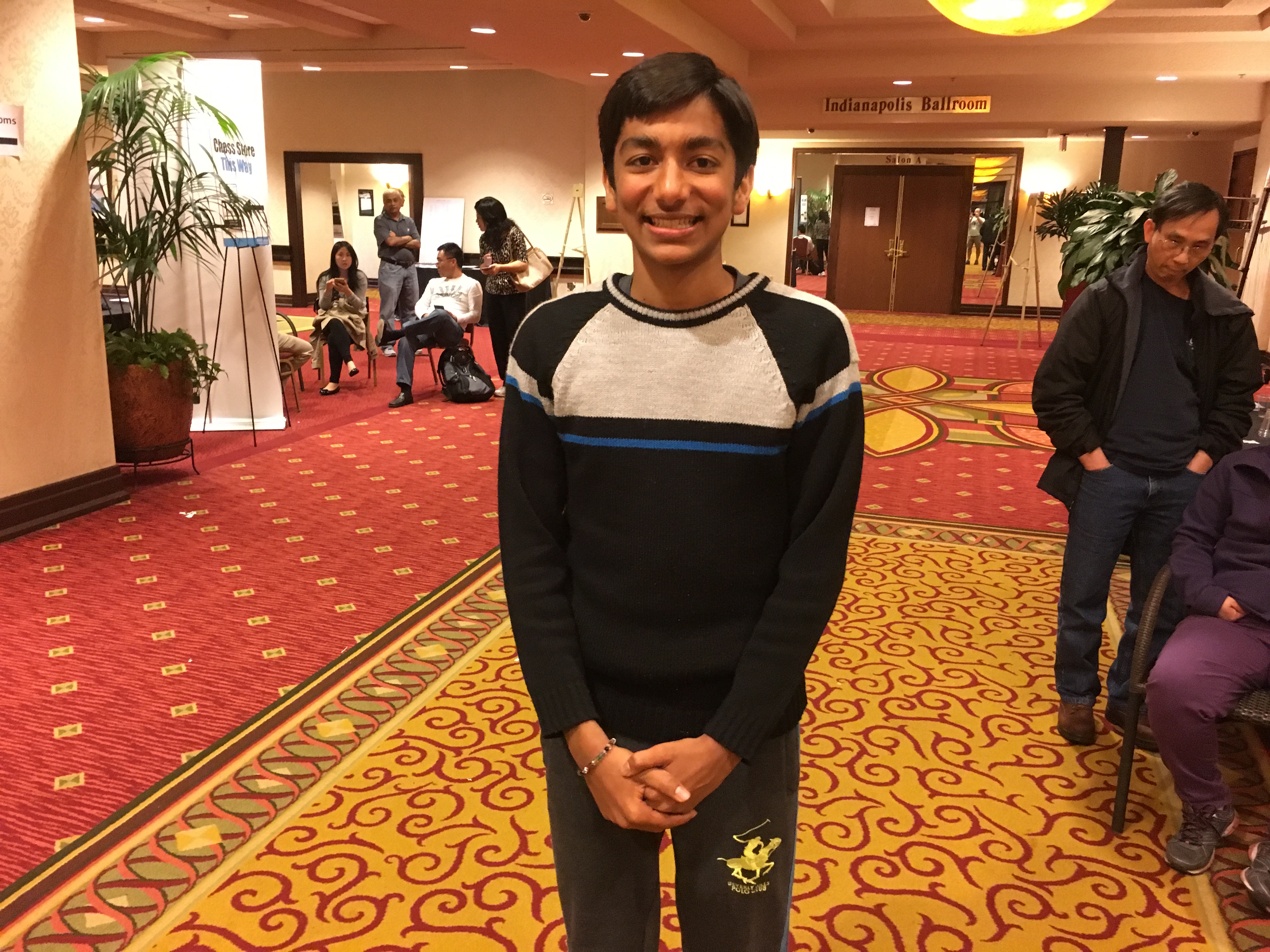 Wesley Wang (2149 USCF): Wesley knocked off the top seed in Round 5 and must be feeling very confident going into the final day of play. His team (Jericho Middle School) leads the tournament by 1 point and Wesley also has founded a 
non-profit organization
with his brother Warren. What an impressive young man!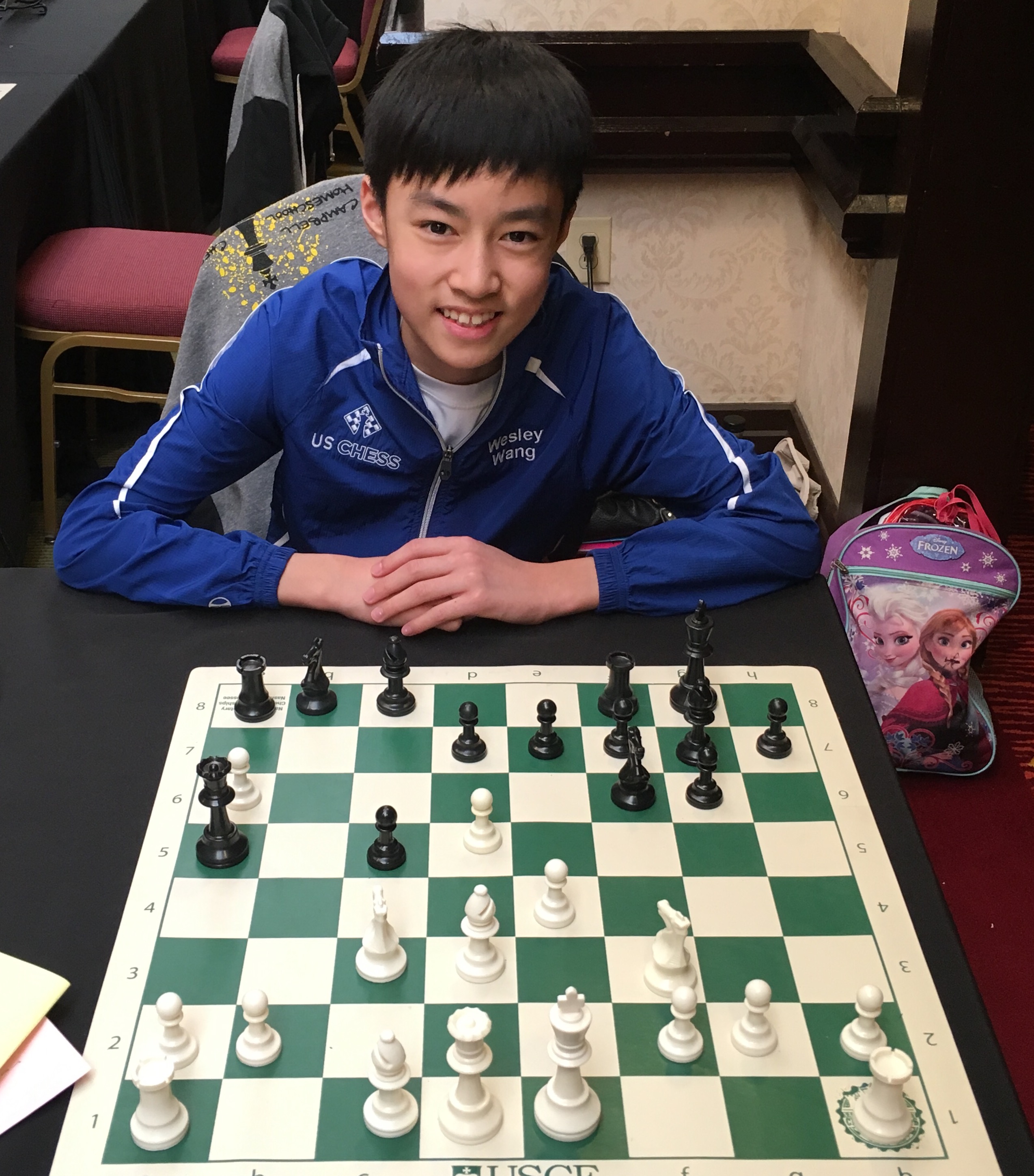 Wesley had prepared an opening trap in this position. In fact Boris Gelfand fell into this same trap against Magnus Carlsen! Can you find black's strong move?
Trung+Tan Nguyen (2159 USCF+2060 USCF): It's not every day that you see two brothers both at 5-0 in Nationals, but Trung+Tan are playing amazingly well thus far.
Tomorrow
it's Daniel Asaria versus Tan, while Trung faces off against Wesley Wang. If both brothers win, we could have the first ever brother versus brother matchup in Round 7.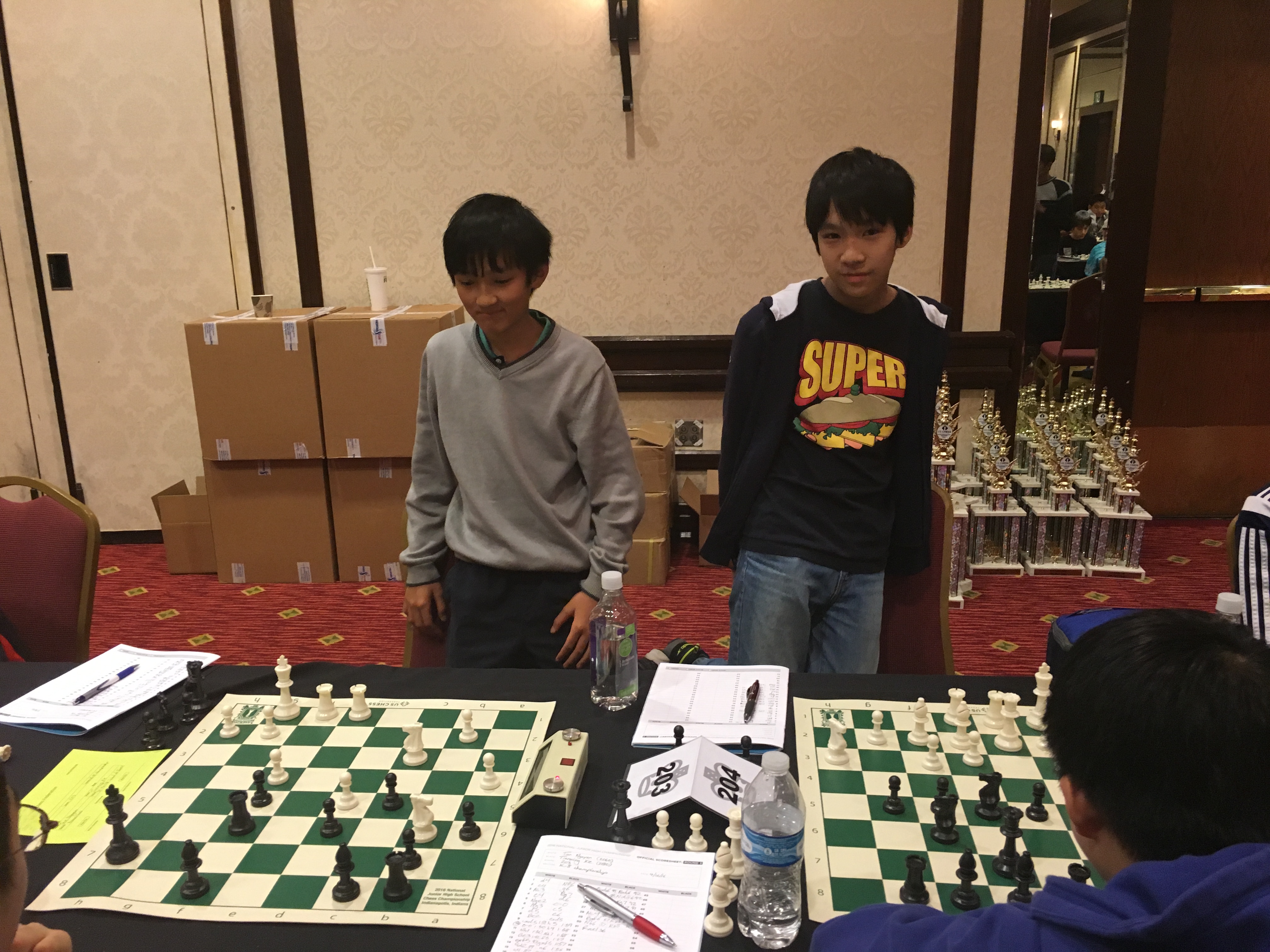 The Nguyen brothers playing next to each other in Round 5. You can tell they are brothers....they both stand up during their games.
The above four are obviously the most likely to win the tournament, but there are plenty right behind them at 4.5/5 who are still in the ballgame.