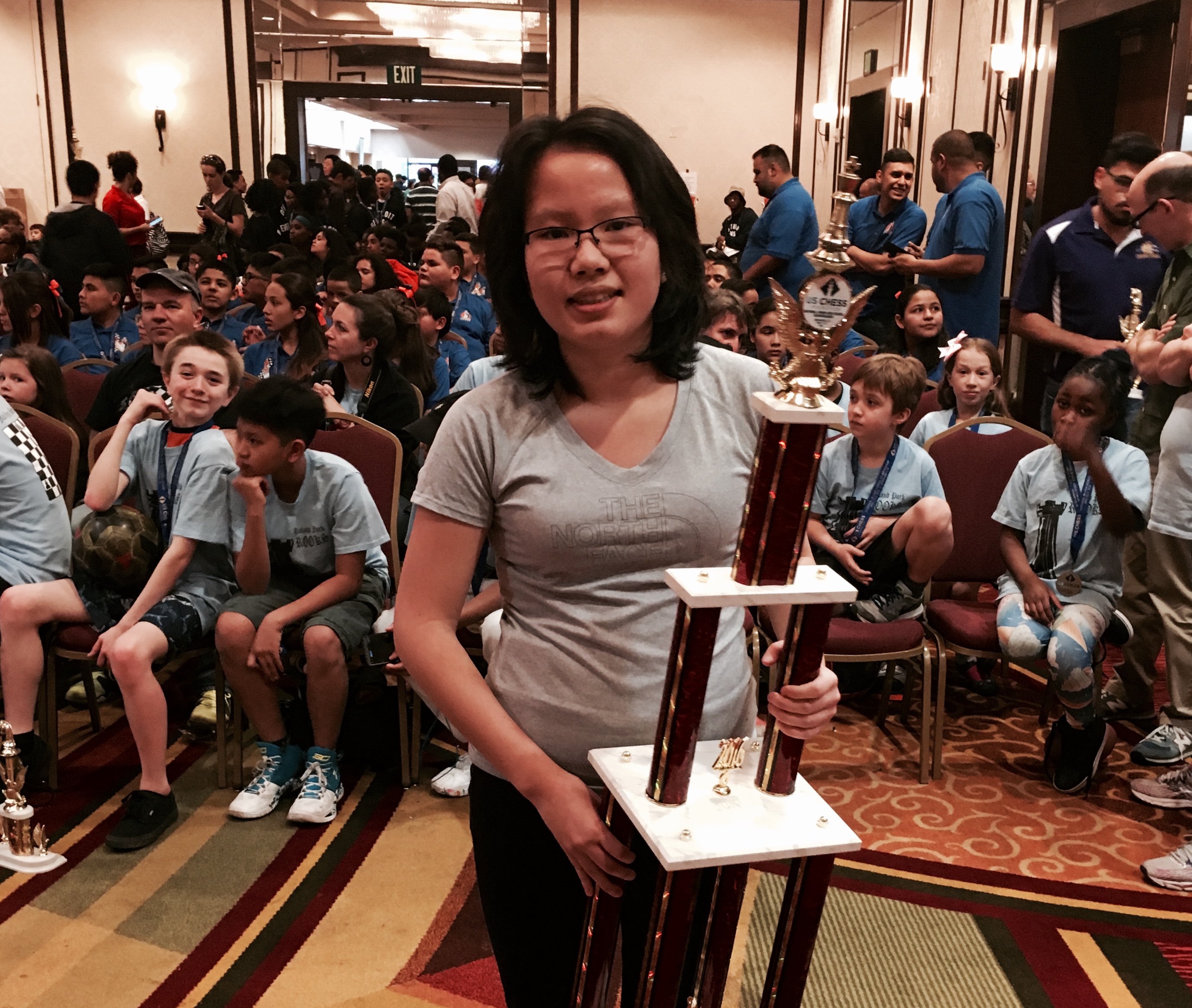 History was made today at the U.S. Junior High School Championship.
K-9
Maggie Feng finished the tournament with a score of 6.5/7 and became the first girl in history to win the K-9 Championship. Some past winners of the K-9 Championship include Fabiano Caruana and Hikaru Nakamura, so Maggie finds herself in great company. With this result Maggie is hoping to get her rating high enough to qualify for the U.S. Women's Closed Championship in 2016. Her current rating is already higher than a few of this year's competitors so I'd say that her chances are good.
Her achievement was mentioned today in the
US Chess Championship livestream,
along with the many esteemed players who have won this title. You guessed it: "A hearty Congratulations" from GM Yasser Seirawan.
Check out the 1999+2004 winner of the K9 Champs #USChessChamps @FabianoCaruana @GMHikaru. pic.twitter.com/v2LDYF27S0

— US Chess (@USChess) April 17, 2016
The team title went to the Collegiate School, from New York City. With 3 of the top ten seeds in the tournament, they were never really in danger. Marcus Miyasaka and Brandon Nydick both finished in a tie for third place overall.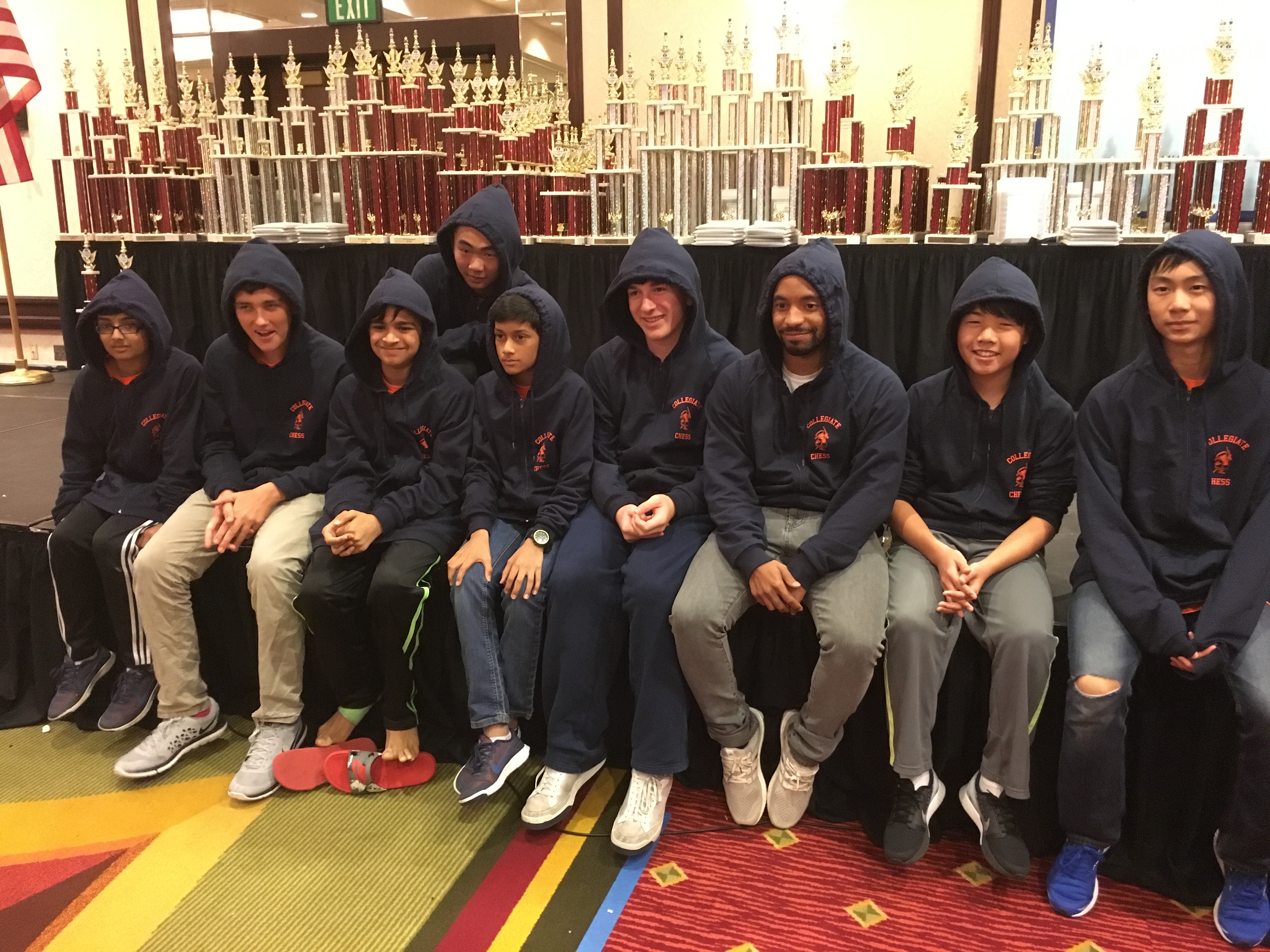 K8
In the K-8 Championship we had a two way tie for first. Wesley Wang and Danial Asaria faced off in the last round, and Wesley had an extra pawn. However after some tricky defense from Asaria, Wesley couldn't get the win and the two became co-champions with 6.5/7.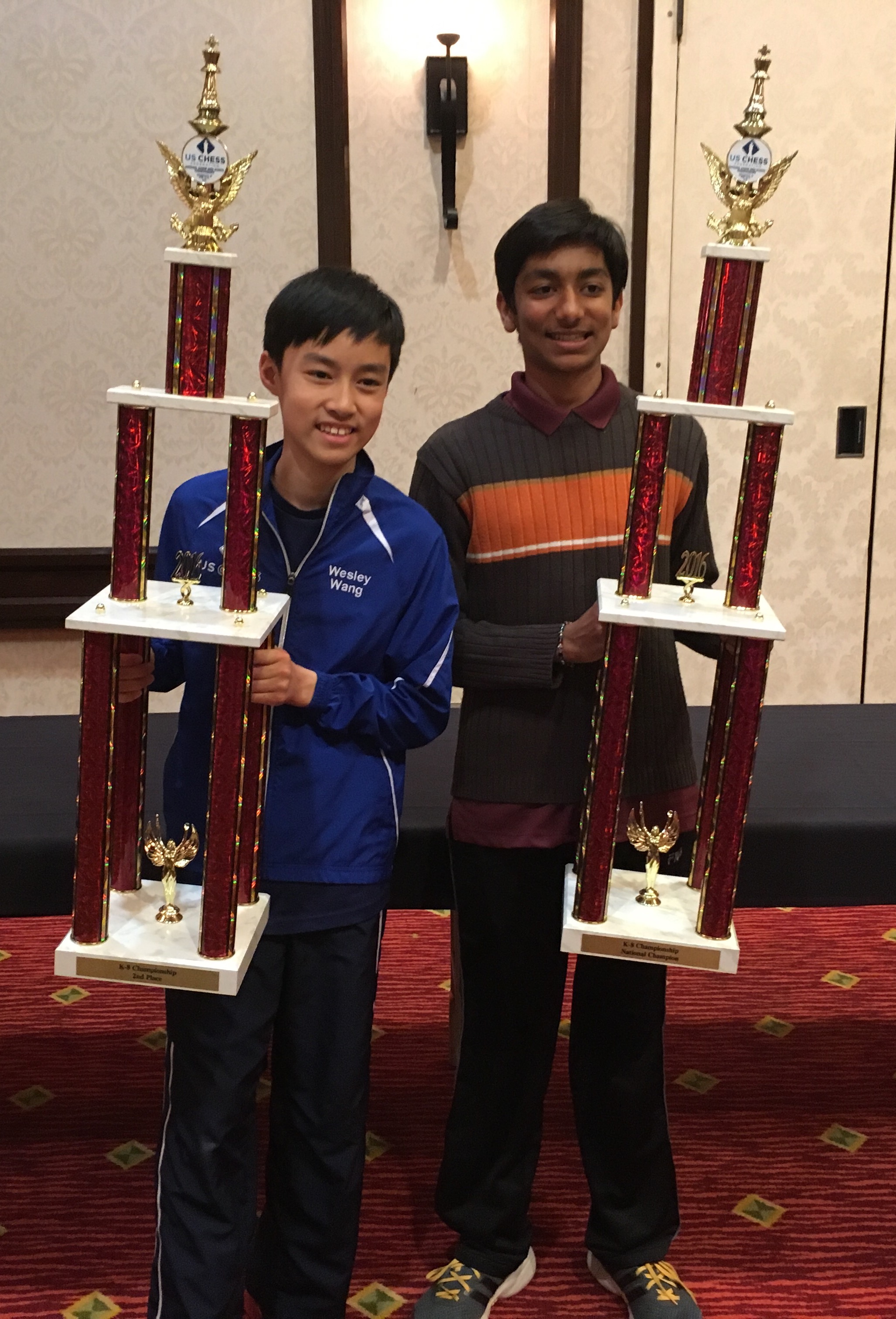 The team competition went down to the wire as Jericho Middle School (from New York)  and Odle Middle School (from Washington) finished in a tie for first with 20.5 points.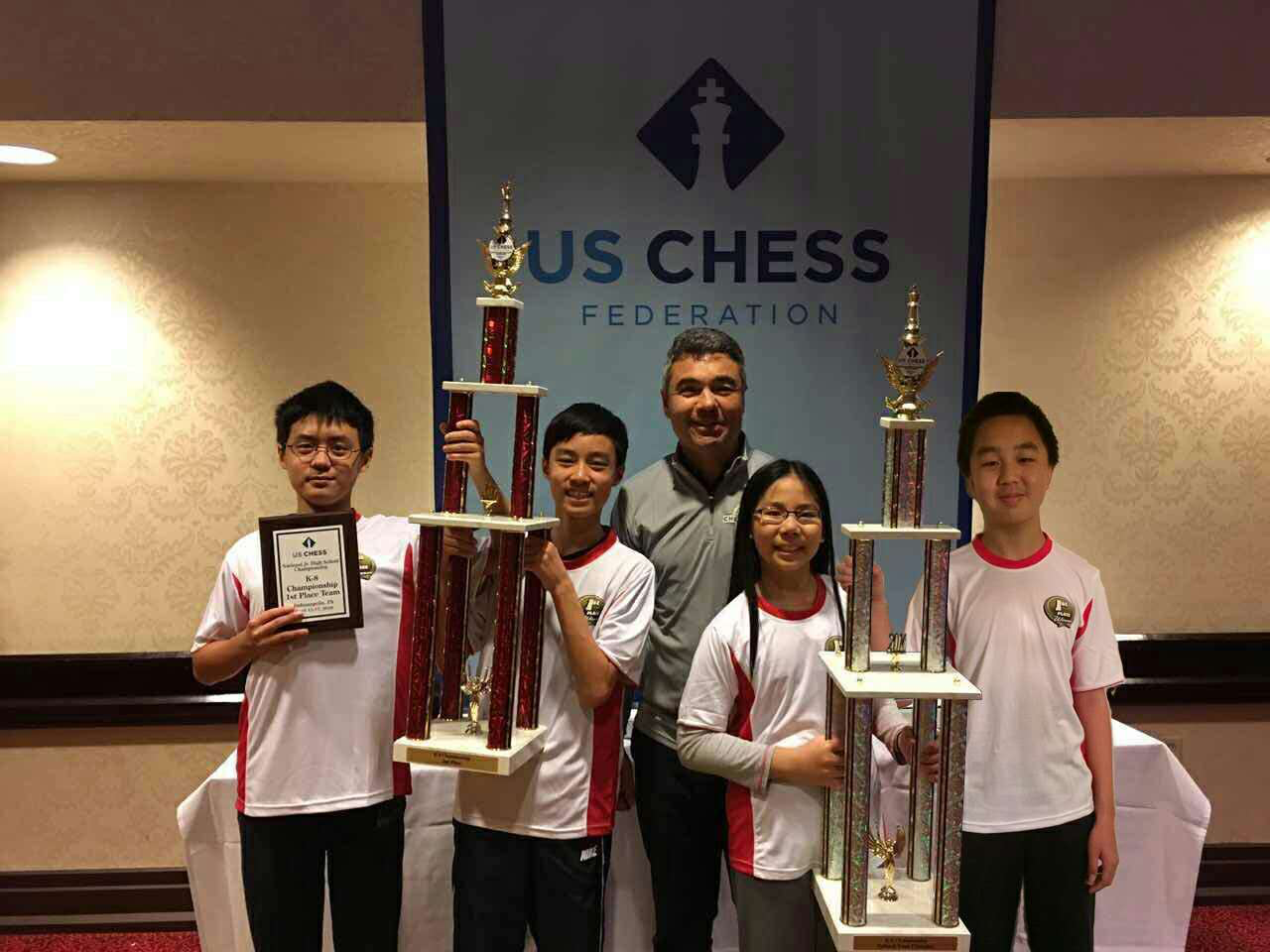 Co-Champion Wesley Wang was the star for Jericho while Derek Zhang and Naomi Bashkansky finished tied for 3rd place to lead Odle.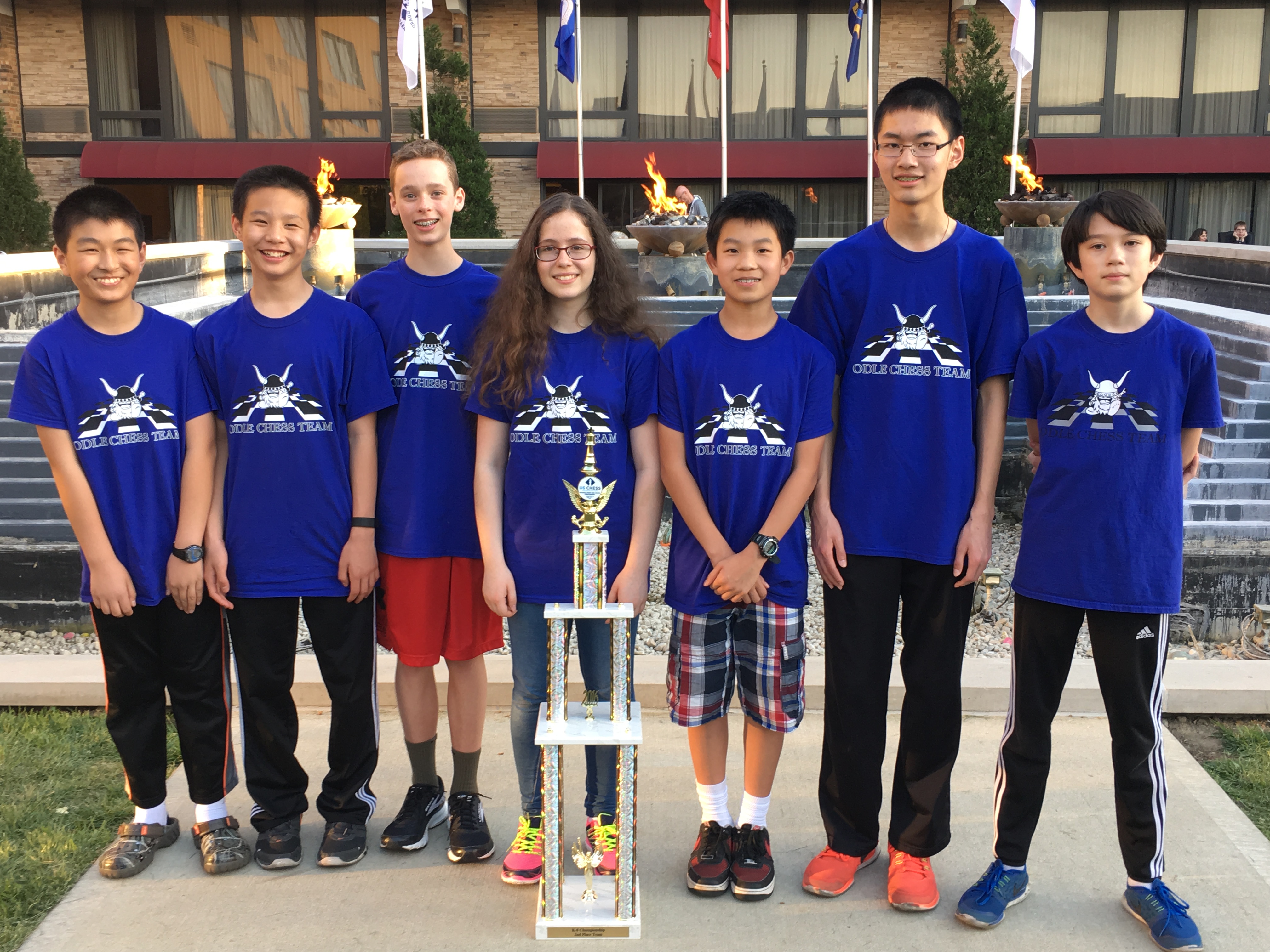 Here's a cool tactic that Brian Chen from Odle Middle School (in Washington) found to win a pawn in Round 7: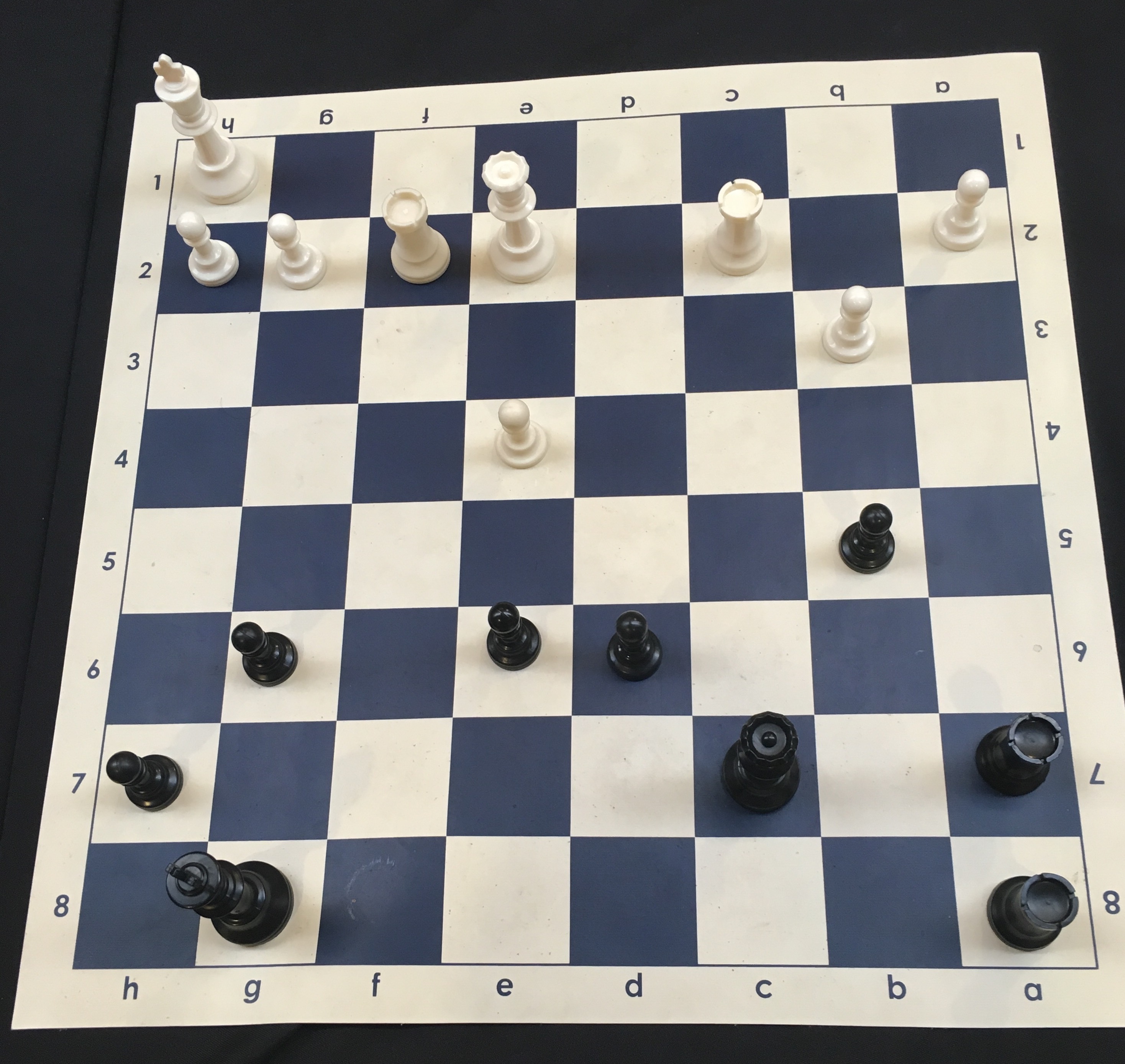 In the class sections we get to see some of the players who will be playing in the Opens in future years.
K9 U1250:
it was all Ankith Sheshappa, as he finished with an undefeated 7-0. I watched some of his games and he always seemed to have things under control.
It was a 3-way tie for first in the team competition as Metcalf (Minnesota), Roland Park (Baltimore) and Cornerstone (Detroit) tied with 19.5 points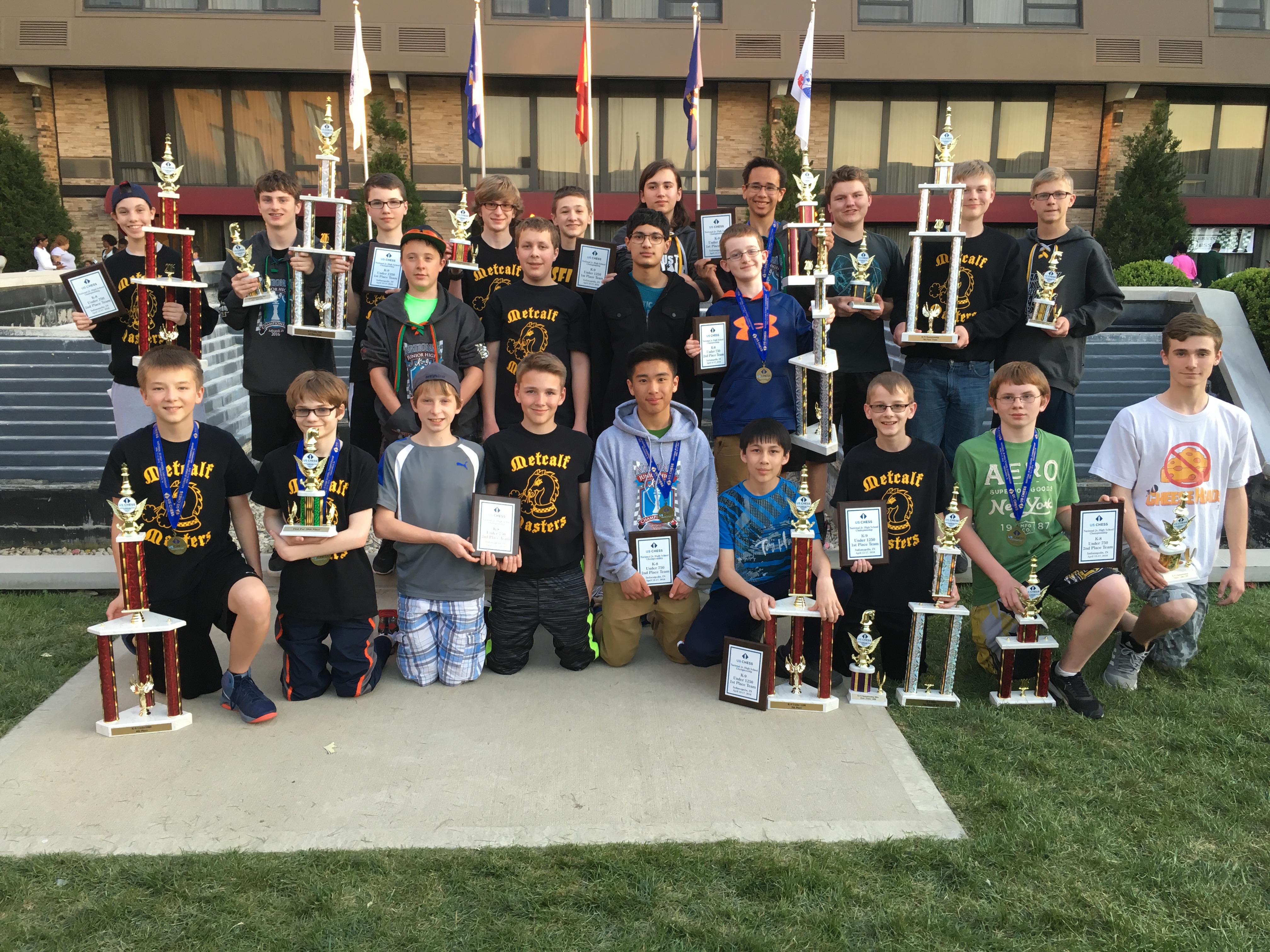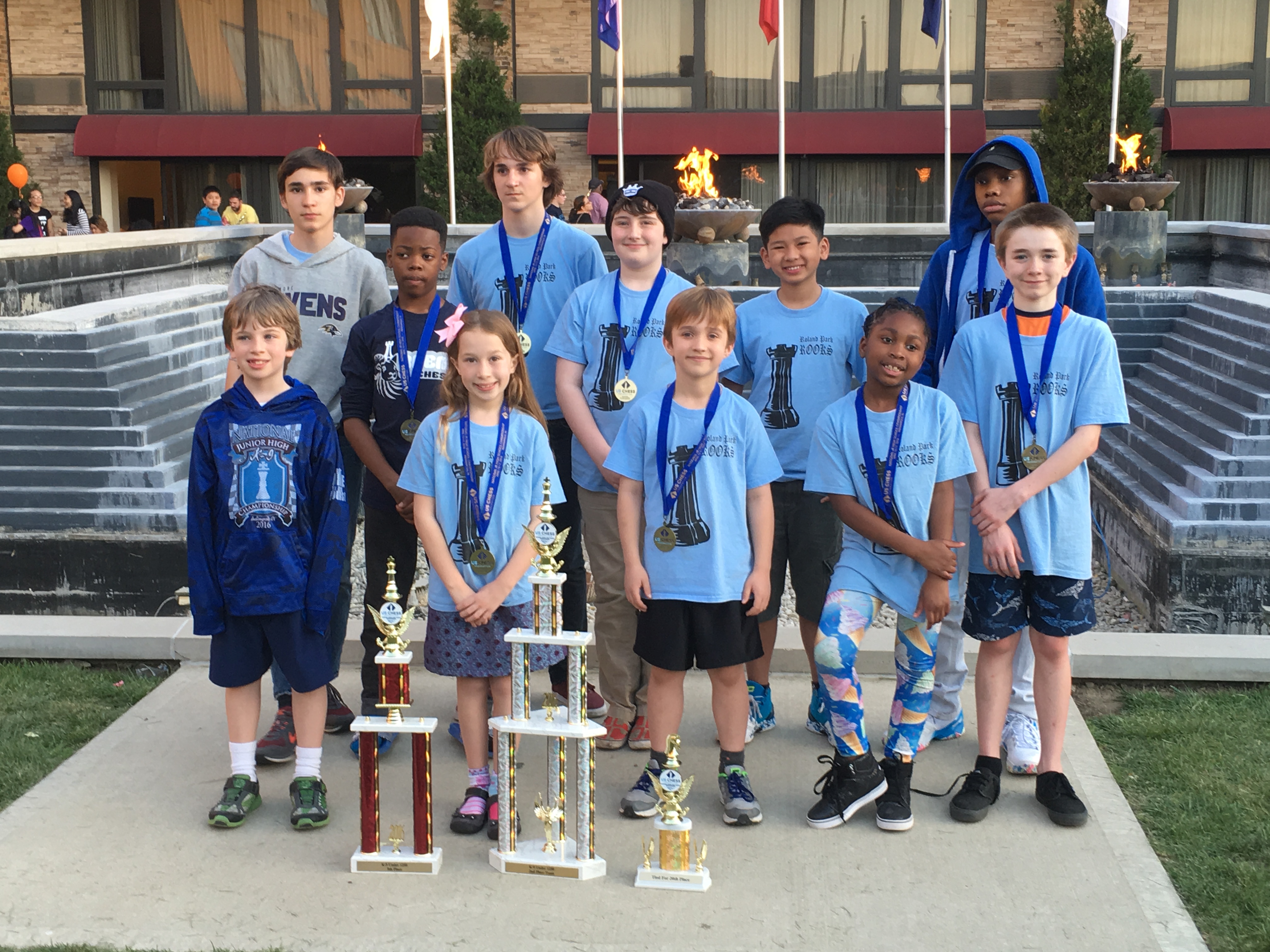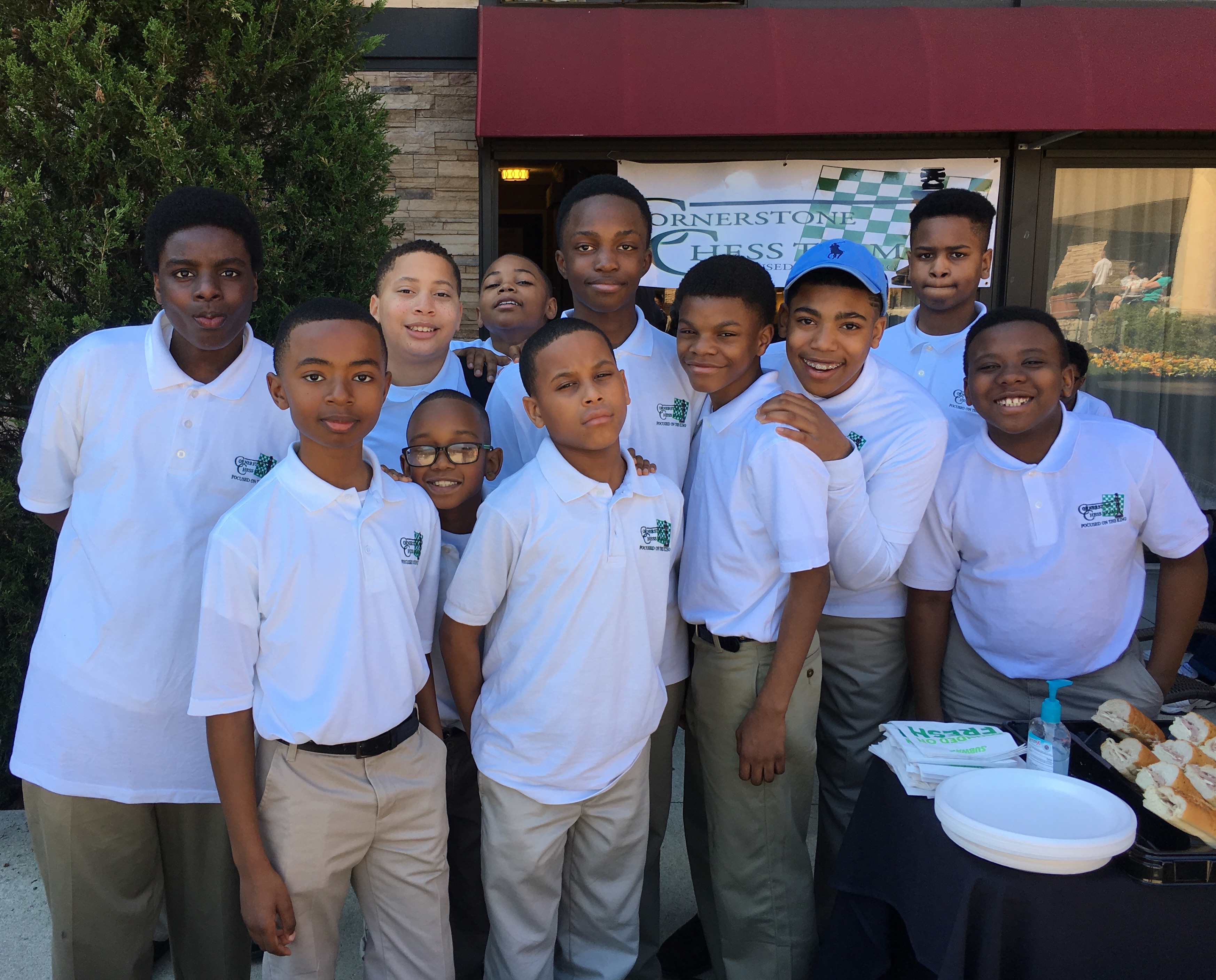 K8 U1000
Eric Farrell, from Thomas Edison Charter School in Delaware, dominated the section by winning all seven games.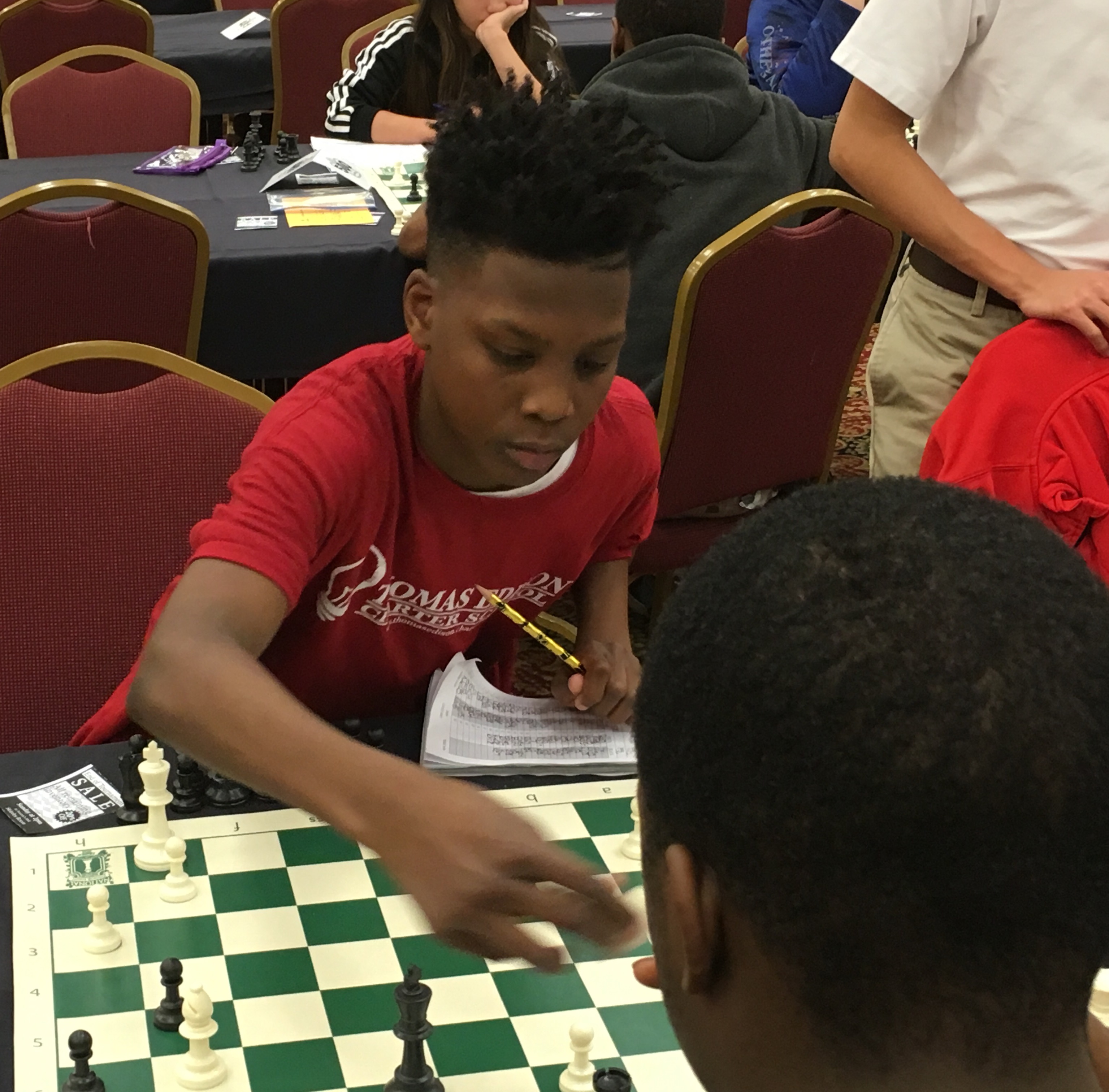 Eric capturing his opponent's last piece in the final round, on his way to a 7-0 performance.
Also tying for first place was the University Prep Science and Math Middle School from Detroit Michigan.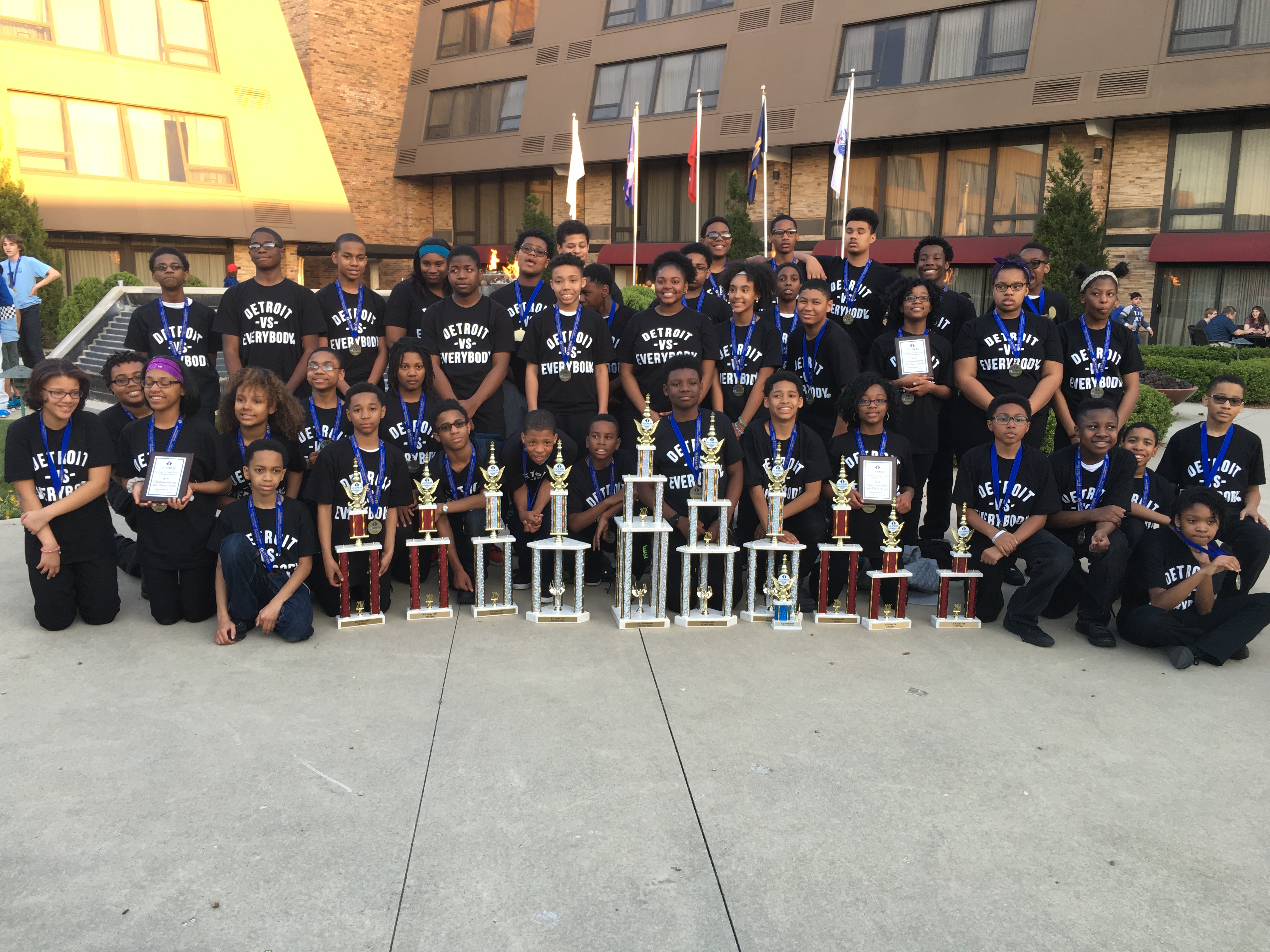 They brought a huge contingent of players that spanned all sections. They also made a run in the K-8 Open with a strong 5th place finish.
K8 U750
In this section we had two undefeated players! There were so many players in the section that one more round was needed for Pulak Agarwalla and Lyla Lichliter to face off. But there was only seven rounds so they both finish with 7-0 and first place.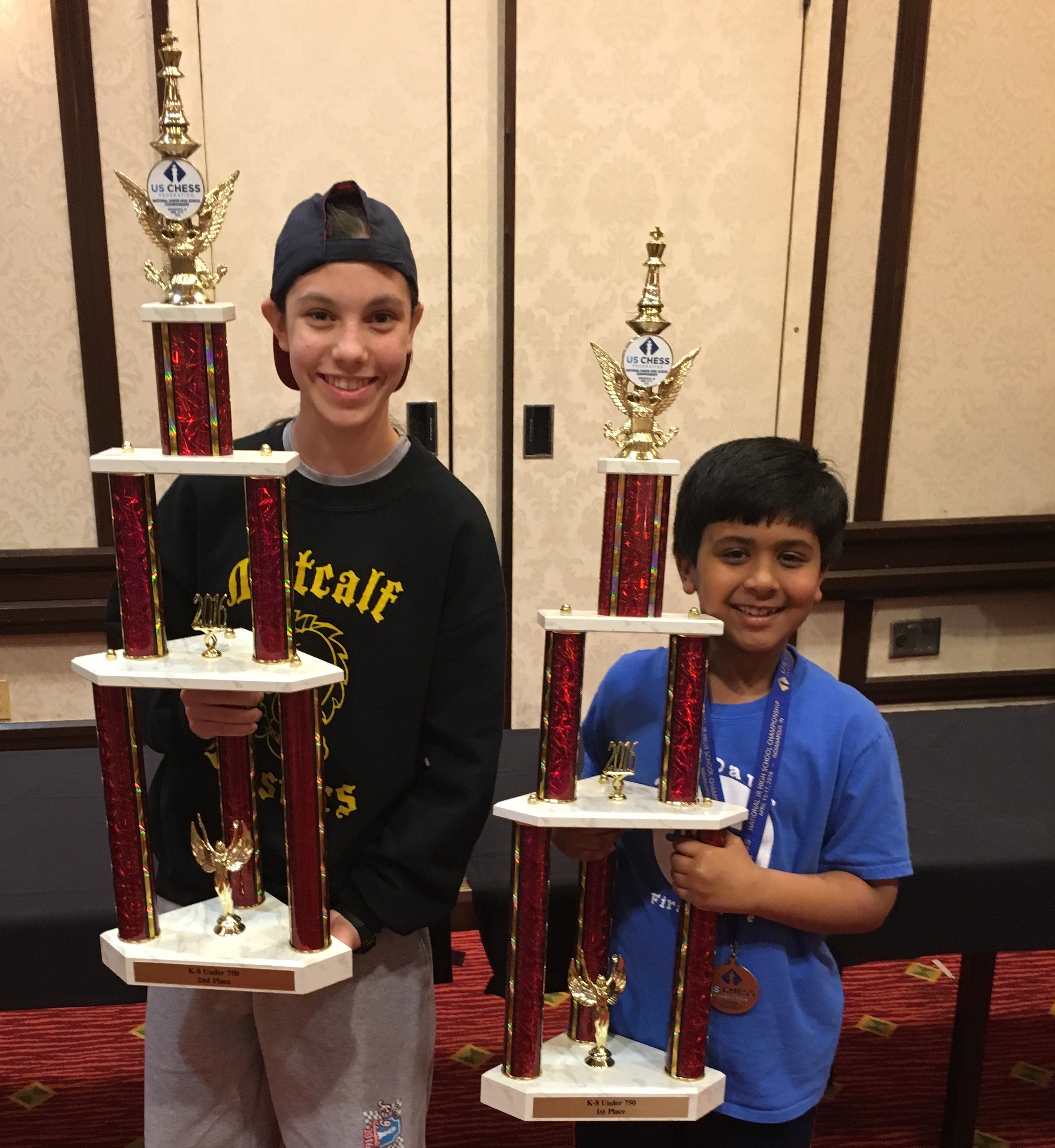 The team prize went to Henderson Middle School from El Paso, Texas. Henderson brought over 35 players to Nationals and I see a very bright future for them in future National Events.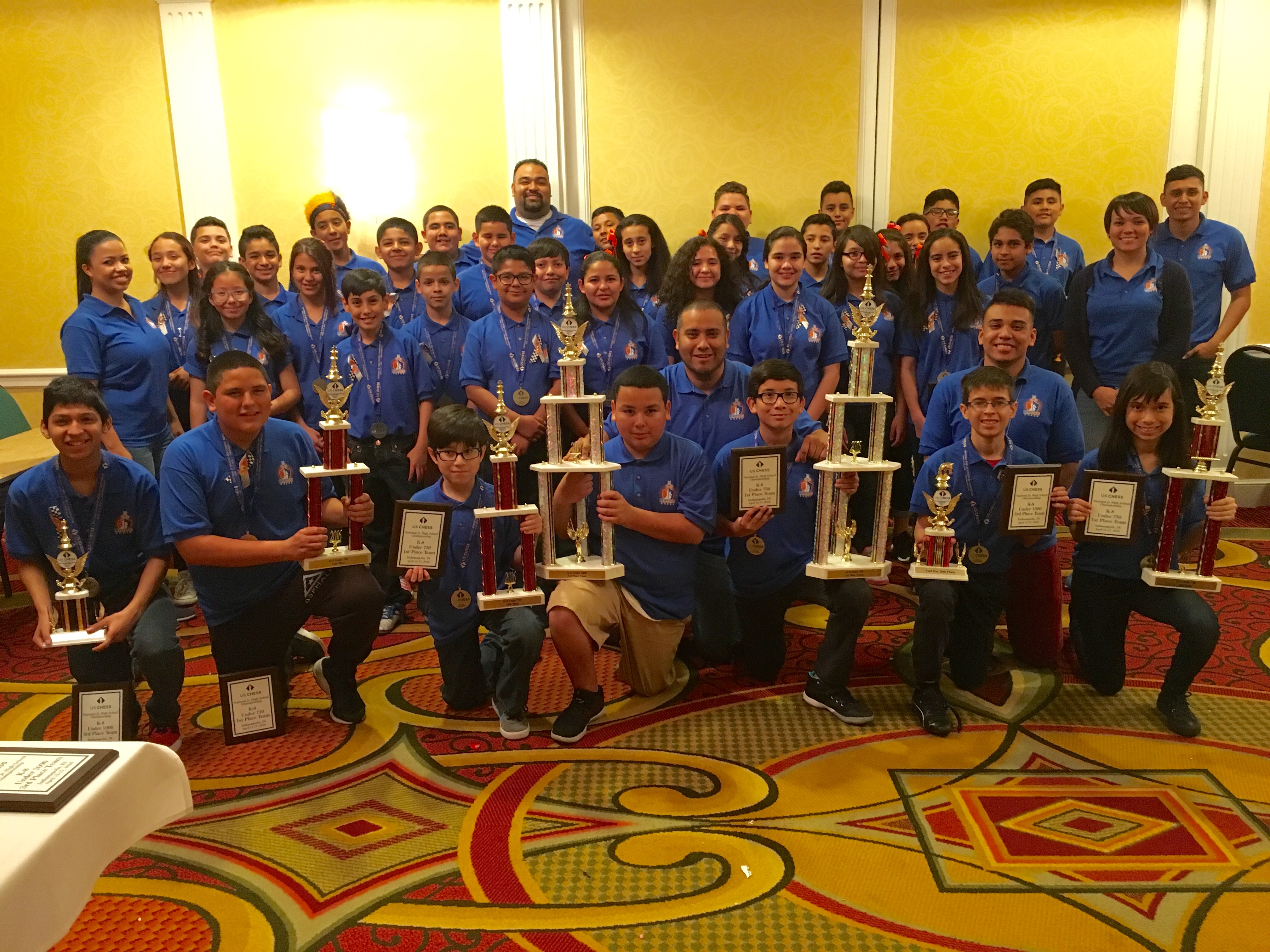 K-9 Unrated
In the K9 Unrated we had Xander Verlando as our winner, all the way from Hawaii. His team, George Washington Middle School, dominated the section as well, with 21 points.
So there you have the winners from 2016. It was a pleasure to watch everyone play and work so hard for three days. And congrats again to Maggie Feng for her historical first place win!