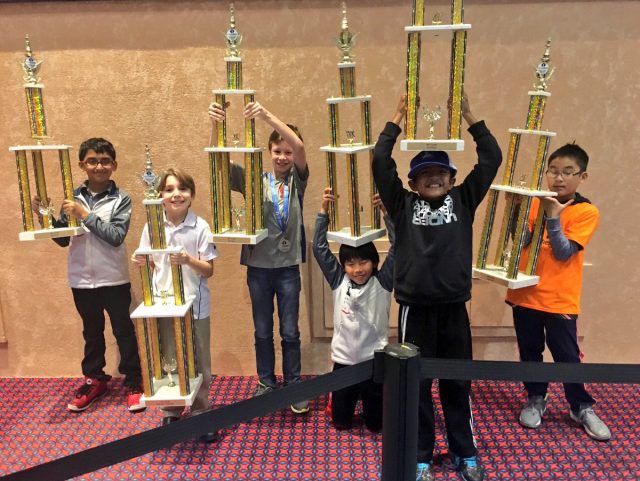 Grade Nationals Champions pose with their trophies in the 2017 K-12 Championships
The K-12 Grade Championships are headed to Orlando, Florida from December 13-16, and we have a
 star-studded list of pre-registered players.
Among the competitors are recent silver medalist Erick Zhao of Florida, who was recently featured in
a chessable
video and
Gainesville local news coverage
. Zhao will be playing in the 4th Grade Championship.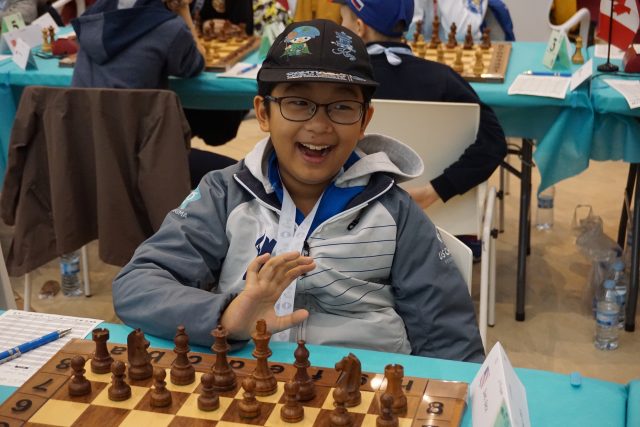 Erick Zhao in Santiago, Spain, where he won a silver medal for Team USA, sponsored by Two Sigma
Another player fresh off the International stage for Team USA is
IM Hans Niemann, who will enter as top seed in the 10th grade section
. Hans scored 7.5/9 for a 2598 TPR at the
World Youth Olympiad in Turkey, and told CLO
that the highlight of the event was the Team USA victory over a stacked Uzbekistan squad, who ended up earning gold by the end of the event. Hans' advice to new players at the K-12 is:
Treat the top players as any other player. Fear will lead to mistakes. Play for the win!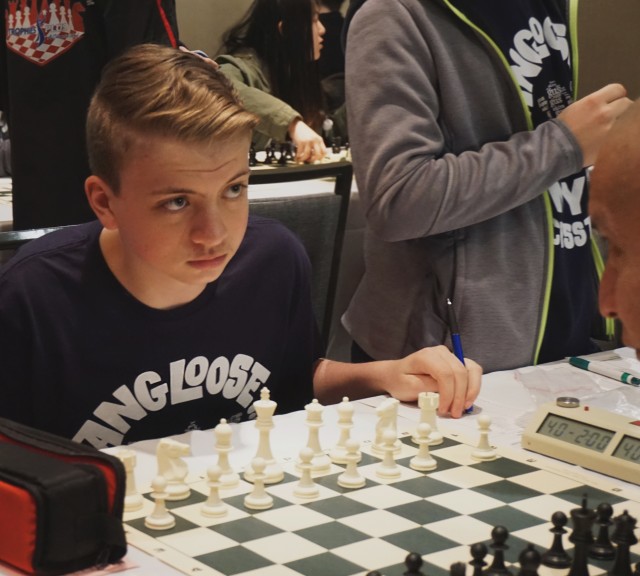 Hans in the 2017 US Amateur Team East, Photo Vanessa Sun
One of Hans' team-mates Wesley Wang, will also be playing in Florida, as top seed in the 9th grade Championship. Many strong female players will also represent at the K-12 Championships, including FM/WGM and bronze Olympiad medalist Jennifer Yu, who will be providing live commentary from rounds 5-7 on our
twitch stream,
along with NM William Aramil. A new article on the Ringer called the incredible content on
YouTube and Twitch "The Next Great Chess Boom"
and US Chess is happy to join the party at
twitch.com/USChess
. Pete Karagianis of US Chess Events told CLO:
I am very excited to install the first ever live stream from a national scholastic event. I expect a fun, entertaining and educational stream.
Sophie Suzuki-Morris and Evelyn Zhu are among the many strong female players participating this year.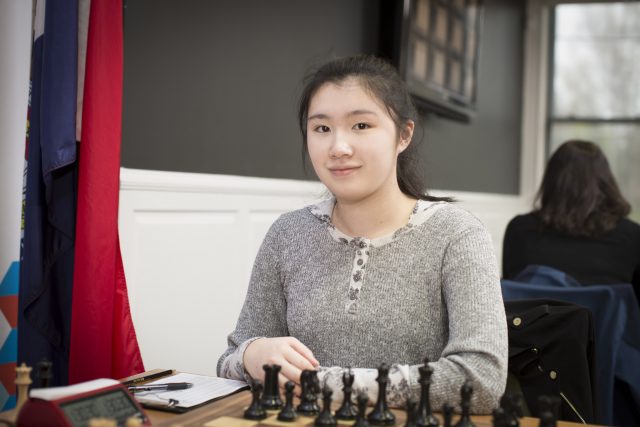 Jennifer Yu at the 2017 U.S. Women's Championship. Photo: Spectrum Studios
For the third year in a row, the US Chess Women's Committee will be hosting our Girls' Club Room open to all girls participating in the K-12 Chess Champs to further our
Women's Initiative
to bring and retain more girls in chess. The program features special guests WGM Sabina Foisor, WIM Carolina Blanco and GM Elshan Moradiabadi, as well as committee members US Women's Chair Maureen Grimaud, Organizer of the Year Sophia Rohde, and
Kimberly Doo McVay.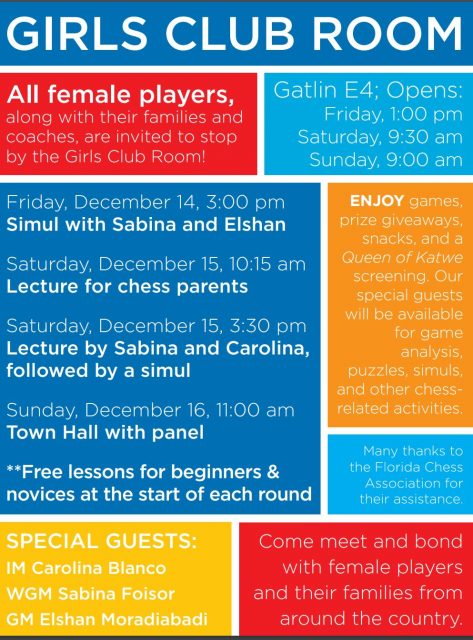 IM Greg Shahade will host another popular
twitter takeover @USChess
, using the hashtag
#K12ChessChamps
. We just cracked the 20,000 follower mark on twitter, so join in the fun and tweet at us this weekend!
Chess Kid
will also have a booth at the K-12, and
FM "FunMaster" Mike Klein
encourages players and coaches to drop by.
Have your kids come by for puzzle competitions, prizes, and free analysis of their games! Coaches, we're also there to answer any questions about the site, or just to hear how much you want Puzzle Rush added to ChessKid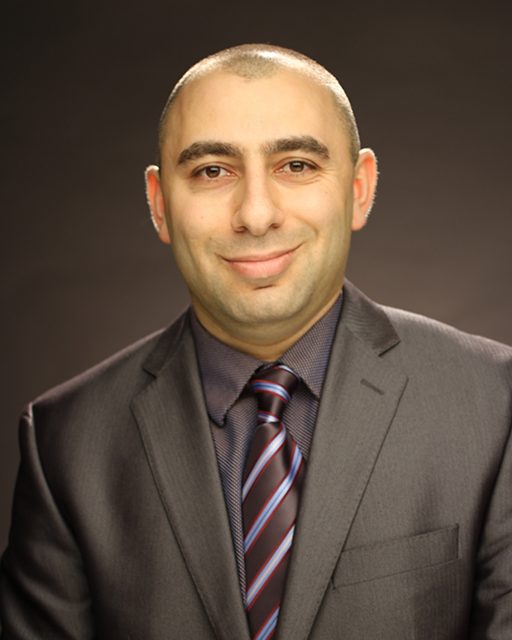 GM Varuzhan Akobian
GM Varuzhan Akobian will be the guest Grandmaster at the K-12 Championships, and will be hosting a series of Blitz with All Comers, Lecture + Q&A series and a simul on Friday.
Find a full schedule of his events on the website. 
K12 Chess Champs Quick Links:
Tournament homepage
Tournament">

safety tips
Results & Standings
Twitter Takeover
Twitch page 
Live game site