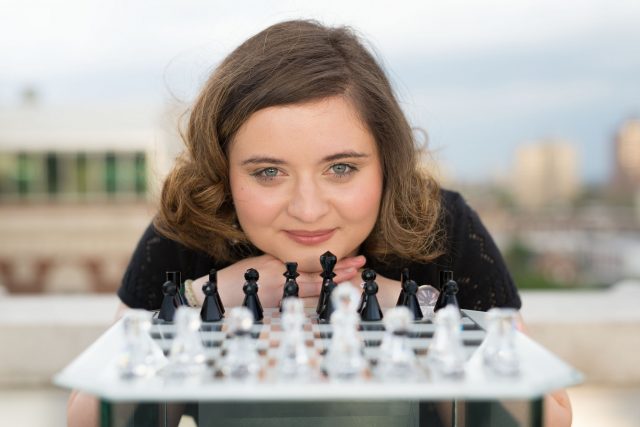 Sabina Foisor, 2017 US Women's Chess Champion , Photo Austin Fuller for the Saint Louis Chess Club
Two more "big names" have been added to the All-Star list of Chess Champions who will be featured at SuperNationals VI. Former
World Champion Garry Kasparov
will be the headline guest at this chess extravaganza.  Joining him, also already announced, will be
GM Maurice Ashley, GM Sam Shankland, GM Irina Krush
and
IM/WGM Nazi Paikidze.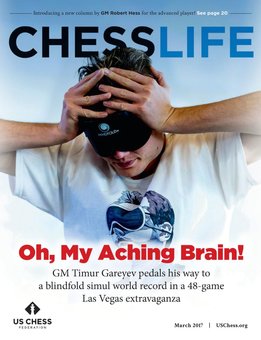 Now joining this elite group will be the Blindfold King,
GM Timur Gareyev,
our April Chess Life Magazine star
,
and the newly crowned U.S. Women's Champion,
WGM Sabina Foisor!
Every four years, the three Spring Nationals – High School, Junior High and Elementary Chess Championships – are combined into one huge chess extravaganza called SuperNationals. This year, SuperNationals will be held, once again, at Gaylord Opryland Resort and Convention Center in Nashville, TN, May 12 – 14.  We are expecting to have a record-breaking event, with over 5,500 participants.
In addition to the lectures and simuls by our special guests, the Blitz and Bughouse Championships, there will be individual and team National Championships contested in seven Championship sections.  But all players, including beginners, will find a section to fit their skill level.  In addition to the Championship Sections, there are 14 "Under" sections, one of those for K-1 players rated under 500 or Unrated, and four additional sections for previously unrated players.  All told, there are 25 sections for players of all skills, from beginners to Senior Masters!  
Entries are picking up fast, and we now have over 2,200 entries, including 19 masters and 57 experts.  The early entry fee rate ends in four days, at midnight (Central) on Monday, April 24
th
, so sign up today!
For information, registration and list of advance entries for SuperNationals VI, please go to 
http://www.uschess.org/tournaments/2017/snvi/
 Join in the conversation and share your plans on twitter at #SuperNationalsVI.