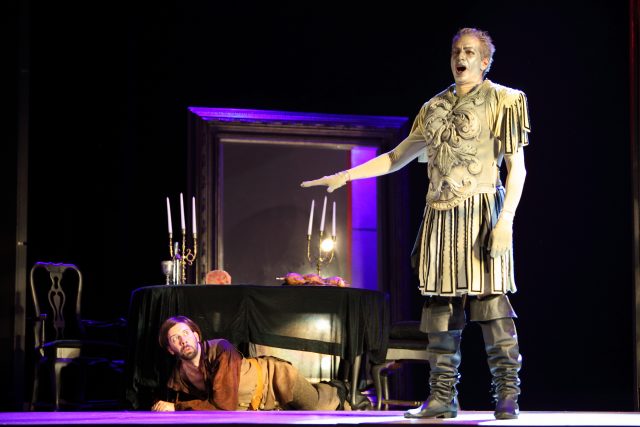 Nathan as the commendatore in Don Giovanni.
The #9 article in Best of CLO 2018 is
FM Resika on the US Senior: Singing and Chess are Icing on Cake.
Judges praised Nathan's detailed and passionate account of his intersecting chess and opera careers, as well as his positive attitude to improvement as an adult.
I love chess. That's why I am willing to accept the sub par play that may come after a layoff; that horrible blunder that may occur in the first few games one plays; before getting one's bearings back. I also surround myself with positive people. I refuse to listen to the negative voices that assume you are finished because of some losses to talented juniors. Instead I look to people like Grandmaster James Tarjan, who after a 20-year chess hiatus outfoxed and beat Vladimir Kramnik, a top contender and former champ 400 points higher rated and almost 25 years younger.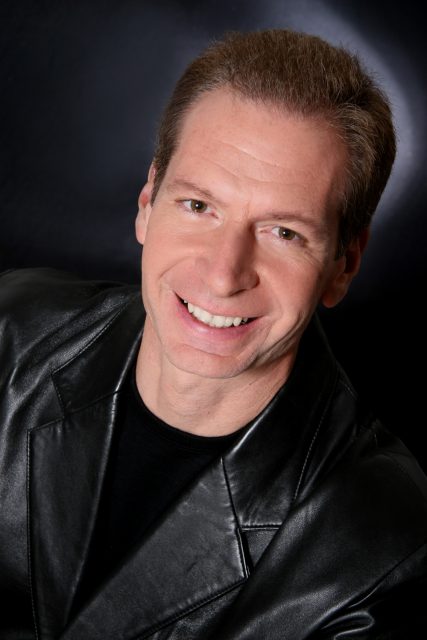 The Judges Sound Off 
This unusual article starts out by comparing chess to opera (seriously!) and offers Tarjan's stunning victory over Kramnik as inspiration. It winds up as a how-to manual for a senior player interested in learning new openings and improving his chess game. Older players should "maximize what we gain with age that energetic youngsters don't have, and that is wisdom and perhaps patience." Later in the article, carefully chosen annotated games demonstrate the strategies one learns from studying the English opening-
Michael Aigner
Honestly, I just thought learning Resika is an opera singer was the coolest thing ever.  Aside from that, nice article on techniques to conquer the age demon.-
GM Josh Friedel
In this article Nathan shares his thoughts on preparation, age-related issues, the importance of a positive attitude, as well as his insights into music helping chess and vice versa.  This article was quite rich.  I loved the quotes and enjoyed this article because the author inspires the audience to believe they can accomplish anything.  So much in the media focuses on young talent, prodigies, scholastic, and grandmaster.  It is refreshing to read unique stories of players rising to the top who don't fit the typical mold.-
Adia Onyango
A nice piece and does a nice job of showing not all chess is kid chess; Benefits a wider group of people-
Joshua Anderson 
Best of CLO Countdown 
10. 
Arthur Guo and Winston Ni Win Big in Atlanta by Vanessa Sun and Michael Rohde 
(
Judging Article
) 9.
FM Resika on the US Senior: Singing and Chess are Icing on Cake
by FM Nathan Resika 8. ???