Those of you that have a great memory and/or excel in Chess Life Online trivia, will remember the article I wrote in 2010 about my experience playing a tournament in Vietnam.
Since then, the international chess bug has hit me, and I've played tournaments in Israel, Spain, France, and Argentina and have visited chess sites in India, Canada, England and Iceland. From these experiences, I have gathered five key takeaways regarding chess travel.
1) Network!
Wherever I travel, there are three channels I use to network: chess, my Jewish background and music! When I traveled to Argentina in 2015, I met many new friends at a blitz tournament in Buenos Aires, attended Rosh Hashanah (New Year) and Yom Kippur (Day of Atonement) services at the Chabad of Palermo, and made a Brazilian acquaintance outside the Casa Rosada as we complemented each other on the Beatles shirts we were wearing. When I was in Colonia, Uruguay, I hobnobbed with a cosmopolitan crew made up of a girl from Australia, another from the Netherlands, a guy from Denmark, and yours truly, who was aptly nicknamed "Americano". As I left them at a coffee shop to catch my bus to an estancia (ranch), deja vu happened as I stumbled across these two gentleman playing on the street: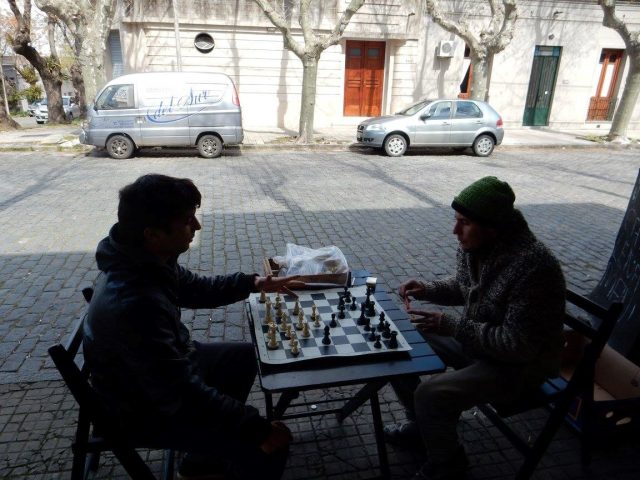 During my semester abroad at Tel Aviv University, my pal International Master Gabriel Battiglini, whom I got acquainted with New York, connected me to several of the chess organizers in Israel. As a result, I was able to play in several tournaments. In one rapid tournament, I defeated two IMs and tied for 2
nd
place.
 2) Play in FIDE tournaments at home.
When in Israel, Battiglini informed me of a norm tournament in Haifa. I was excited and spoke with the organizer, only for him to apologize as I couldn't play because my FIDE rating was so low (around 1900 at the time). Having played me as a master at the Chess Center of New York's "Four Rated Games Tonight", Gabriel had assumed my FIDE was higher. Despite having performed well in his rapid tournament, the organizer had to politely inform me that by playing, I would ruin people's norm chances. I then realized the importance of having a higher FIDE rating. Around the world, people do not care about US titles. Since then, I have neither cared about my US rating nearly as much nor played in many tournaments that are not FIDE rated. Playing FIDE tournaments at home is also important because of the subtle differences between FIDE and US Chess rules. Lack of knowledge, unfortunately, got the better of FIDE Master Leif Pressman when we were playing a tournament in Caguas, Puerto Rico in 2009. Pressman's phone rang and was upset when the arbiter decided to forfeit him---He was used to US Chess Federation rules stating that you get a time penalty. I know he is still a little bitter about incident 8 years later, so, hopefully, he's not reading this article. :)
3) Plan early!
As Benjamin Franklin is famous for saying, "Failing to Plan is Planning to Fail." Planning early enables you to ensure that you acquire the necessary visas. You are likely aware of the recent issues caused by
the Israeli team not being able to get Visas for the World Rapid Championship
in Saudi Arabia.  That issue was unfortunately beyond the Israelis' control. However, this is not the first time visas were problematic: In 2014, the FIDE President Kirsan Ilyumzhinov
wrote an open letter to H.E Erna Solberg, Prime Minister of Norway
regarding visa issues pertaining to the 2014 Olympiad. Visa issues will always happen, but one can minimize the risks by acquiring them as soon as possible. For each of my Israel, India and Vietnam visas, I needed to go to the respective embassy several times. You never know how long the bureaucracy can take. Especially during peaks times, traveling can quickly get expensive. US Chess Expert Adia Onyango does a great job at saving costs by making sure she brings enough food to last her throughout tournaments. Sometimes, I wonder why she is able to afford traveling the globe playing chess. Her deservedly titled Facebook nickname is "Chess Traveler". In the past few years, she has traveled to play chess in Ireland, Norway, Sweden, and elsewhere. This collage of photos is of Adia playing in Sweden.
One can also save money by carefully planning to where to stay. Depending on the place and who you travel with, a hostel, Airbnb, or hotel may be the most cost effective---that is if you don't have local friends to stay with. When I was in India for 10 days in 2015, I spent a whopping $45 on room and board the whole time. I stayed with a Brandeis University friend in Mumbai and a mutual acquaintance outside of Delhi in Gurgaon. I only stayed in a hostel for 2 nights while in Goa. As a side note, while in India, I was shocked how well-known Viswanathan Anand is. He is a celebrity like Lebron James is in the United States---EVERYBODY knows him. Most non-chess players in the U.S could not tell you who Hikaru Nakamura, Wesley So, Fabiano Caruana, etc. are. Many will ask you if Bobby Fischer is still alive.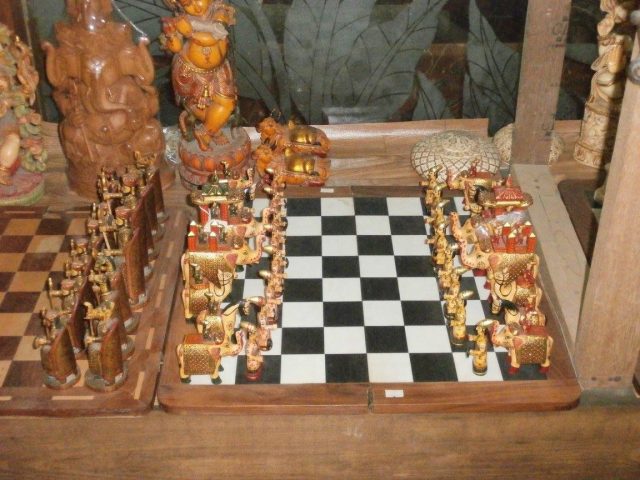 Fancy chess set in a rest stop on the way from Delhi to Agra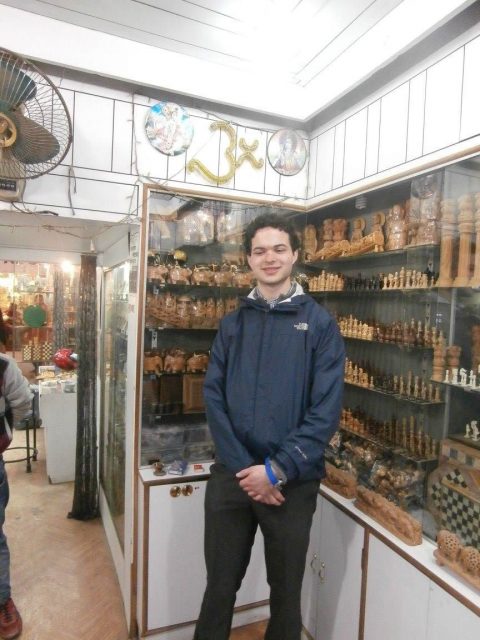 This is me in a chess store in the Red Fort in Delhi.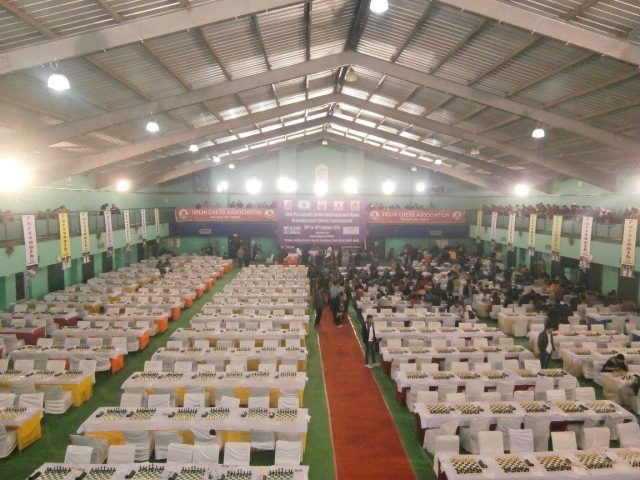 Playing hall of the 2015 Delhi International Open
Before playing in the 2009 Caguas Open, Fide Master Leif Pressman, Expert Bora Yagiz, and I found a cost-effective apartment to rent on Craiglist, which ended up being $30 per night, and we each had a room to ourselves.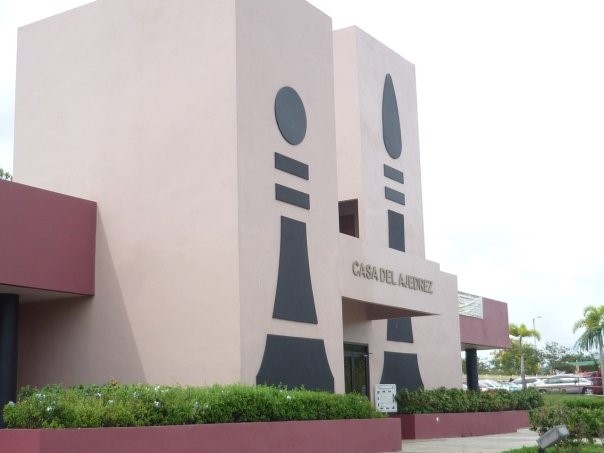 This is a picture of the gigantic Casa Del Ajedrez, where the tournament was held.
When playing a chess tournament in the 2011 San Sebastian in Basque Country, Spain, I stayed in a quiet hostel in the heart of town, which more than suited my needs for $15/night. Right after that, I went to the Lille Open in France and found the most frugal option of renting a dorm room at the university where the tournament was being held.
4) Prepare your openings.
Now that we've discussed long-term planning, it's important to discuss the differences between American and European tournaments. Most tournaments in the U.S are 2+ games per day, which means if you are lucky you will have an hour or two in between rounds. Very often, you will have a only a few minutes and need to go and stuff a sandwich in your mouth before the next game. To the contrary, in Europe, most tournaments are one game per day, meaning you have about 24 hours to prepare for your opponents. The first few times I played abroad, preparation was a weakness as I never knew how to do research on my opponents and prepare my openings. I wish GM Mesgen Amanov wrote
this helpful article, Path to the Podium
many years prior! Follow his helpful steps, and you will succeed!
5) Give back to community.
Perhaps the best thing about traveling, particularly when alone, is the ability to self-reflect. Having traveled in both developing countries (e.g., Vietnam, Cambodia and India) and in some of the most wealthy ones (e.g., Iceland, England and Belgium), my perception has often changed. When traveling in India, I thought I was  a rich man when I found out that a day tour around the Taj Mahal and other sites would cost $100 or less. I thought quite the opposite when fast food meals in Iceland costed $15+. After all, one must remember the famous Beatles song "Can't Buy Me Love". Money is nice, but it does not make one happy. What is important is to be grateful for what you do have. When I was flying home from Mumbai in 2015, I made the grand decision that I would travel to at least one foreign country per year for the rest of my life. So far, I have accomplished that goal. In December 2016, I visited Iceland and even did the famous "chess player's mecca."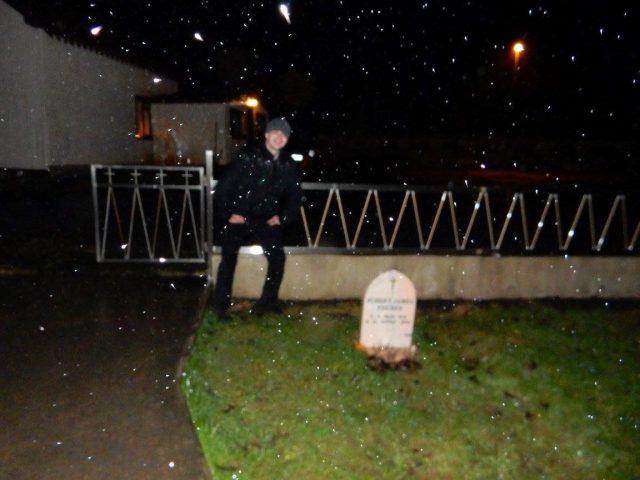 Despite what the picture depicts, this picture was taken at around 4:30 PM.
Working to take the photo above was not an easy feat. The three friends I went to Iceland with were not chess players and, somewhat understandably, thought I was nuts that I wanted to go visit a grave in the freezing cold and hail in practically pitch darkness. However, I knew I wasn't going to be in Skogafoss, Iceland anytime again soon and was able to convince my friends to let me see Fischer's grave. In the words of Jerry Garcia, " If I had to the world to give, I'd give it you." We all have our challenges on and off the chess board, but, if you are reading this article, that means you are relatively well off with access to a computer and internet. Others are less fortunate. In that regard, my company
Premier Chess
 is excited to host a joint-trip with Make a Difference Now in Moshi, Tanzania from June 18-27. The Make a Difference staff and I will be leading a cultural immersion leadership program, in which we will be teaching high school students and teachers to start up a chess culture in an impoverished school. We will also be visiting the gates of Mount Kiliminjaro. A safari add-on is optional. Trip is open to high school upperclassmen, college students, and adults.
For more information, visit: https://gomadnow.org/cause/make-a-difference-teaching-chess-in-africa/. The application is due February 1. Email info@makeadifferencenow.org if you have any questions.