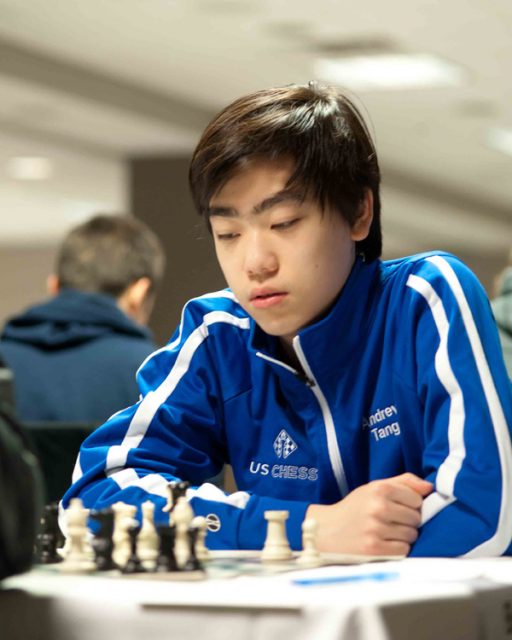 GM Andrew Tang, Photo Betsy Zacate-Dynako
FIDE's 1st Quarter 2018 Presidential Board Meeting was recently held in Minsk, Belarus this April 6-9. The following US Chess members have earned the following FIDE titles, confirmed at the PB meeting.  Congratulations to all!
Grandmaster
John M Burke Andrew Tang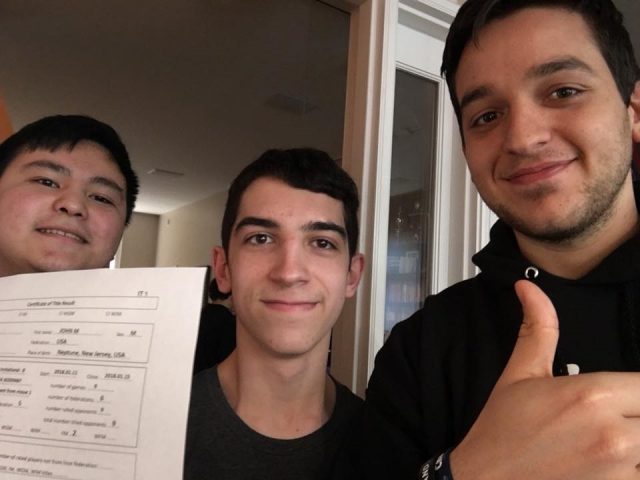 Organizers Grant Oen (L) and Peter Giannatos (R) with now GM John Burke
International Master
Kevin Wang
International Arbiter
Anand Dommalapati Brian Yang
FIDE Arbiter
Thomas Brownscombe Alan Losoff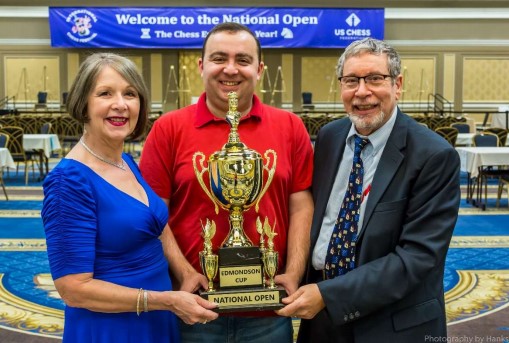 Janelle Losoff, 2017 National Open Champion Tigran L. Petrosian, and Alan Losoff
International Organizer
Alan Losoff The next meeting to confirm titles will likely be the 89th FIDE Congress, September 26 – October 6, 2018, held alongside the World Chess Olympiad in Batumi, Georgia.