The chess never seems to end in St. Louis. Last week saw
a dramatic finish
to the inaugural
Cairns Cup
, which is set to become the premier Women's event on the international calendar. The
Spring Chess Classic
, part of a quarterly series of strong round robins, gets started on March 2nd.
GM Vassily Ivanchuk
is the star attraction in the A group. The Saint Louis Chess Club also plays host to the
US Championship
and
US Women's Championship
from March 18th through April 1st. Players will do battle for a combined prize fund of nearly $300,000. So with a gap on the schedule, why not fit in
another
elite tournament?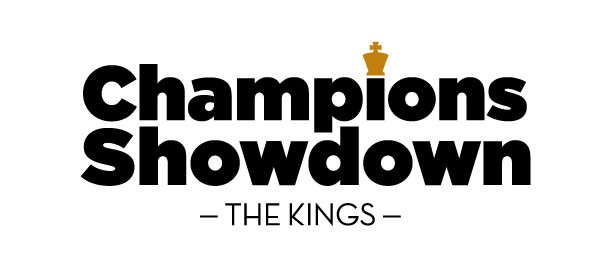 Champions Showdown: The Kings
The 2019
Champions Showdown
features five matches between America's best and their hand-picked competition. Players will contest 12 Rapid games over three days (Feb 20-22), and 24 Blitz games over two days (Feb 23-24). Time controls are G/15 with a 10-second increment for the Rapid, and G/3 with a 2-second increment for the Blitz. Here are the match-ups: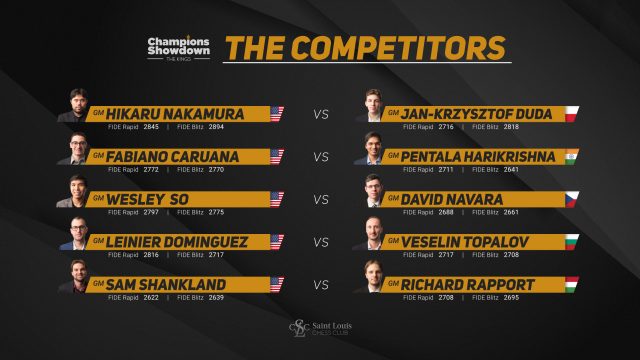 Champions Showdown Roster
Of particular interest is GM Leiner Dominguez's participation. Having recently transferred his registration from Cuba to the United States, this is his first competition under the American flag. The
Saint Louis Chess Club
will be covering this event live on their
YouTube channel
, with GM Yasser Seirawan, GM Maurice Ashley, and WGM Jennifer Shahade on hand for the commentary. Tune in at 12:50pm CST each day for all the action!