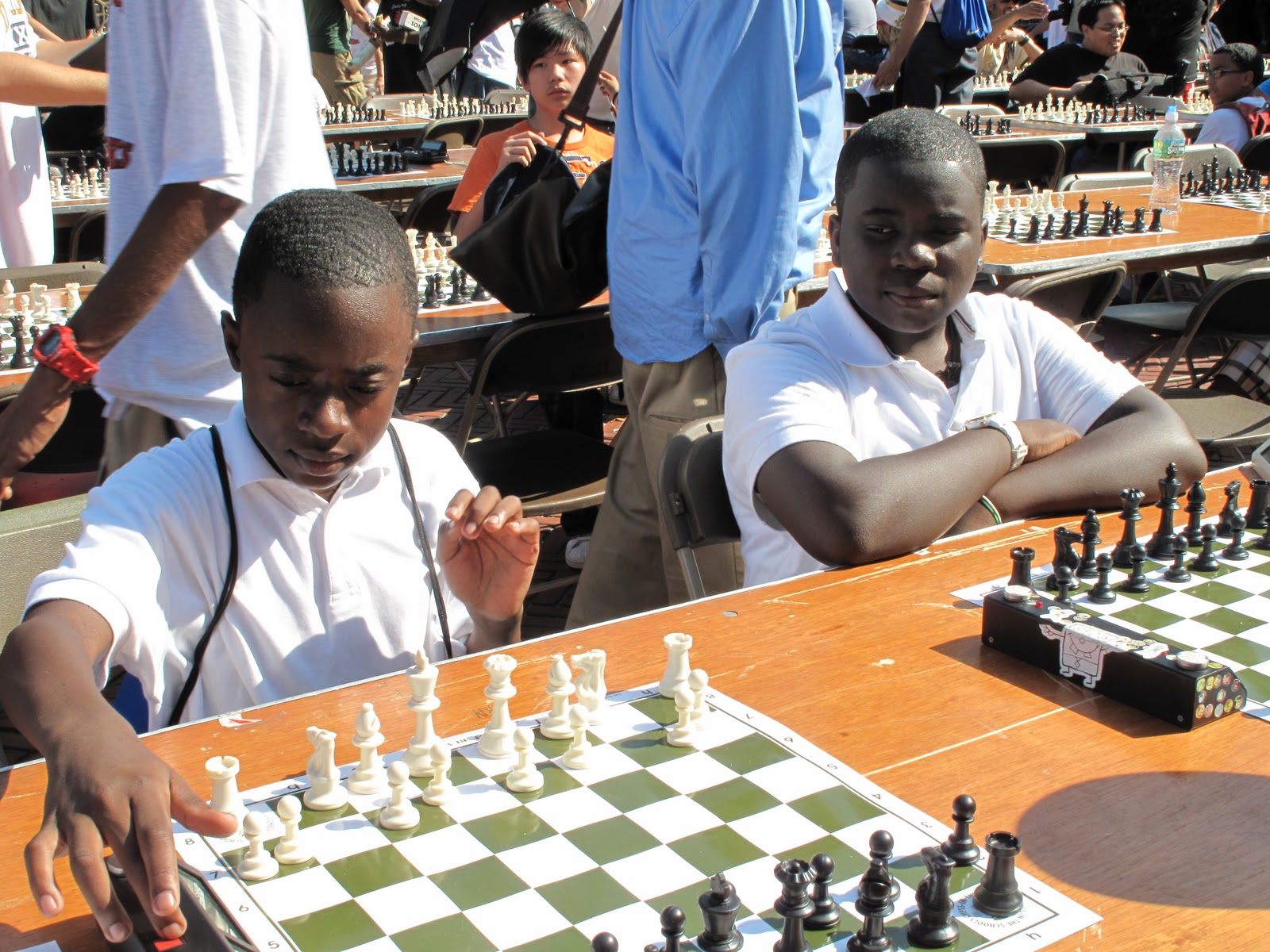 Throwback picture of Josh Colas and Justus Williams at Chess in the Parks. Both will be attending Webster University in the Fall.
Photo Elizabeth Spiegel
Former Chess Journalist of the Year Jamaal Abdul Alim just wrote an article for
Diverse: Issues in Higher Education
on James Black,
Joshua Colas
, and Justus Williams, all of whom have accepted partial or full scholarships to Webster University. The article details all three boys plans for college, and quotes Daaim Shabazz of
the chessdrum,
who has been a big supporter of all three, and recently wrote a
popular uschess profile on Josh Colas.
From Jamaal's article:
"(Williams) said the chess scholarship shows that there are more ways for African-American students who lack the finances to pay for higher education to get a full ride to college beyond more traditional sports. Williams said he plans to major in communications and has an interest in activism.
"It doesn't have to be basketball or music. That's not the only way that us Black people can find a way out to make something better of ourselves," Williams said. "We don't have to automatically go to one of those fields. Chess is just another way to succeed. It doesn't have to be chess but there's other ways to succeed in fields that can offer the things that chess offers."
Read the full article on Diverse.