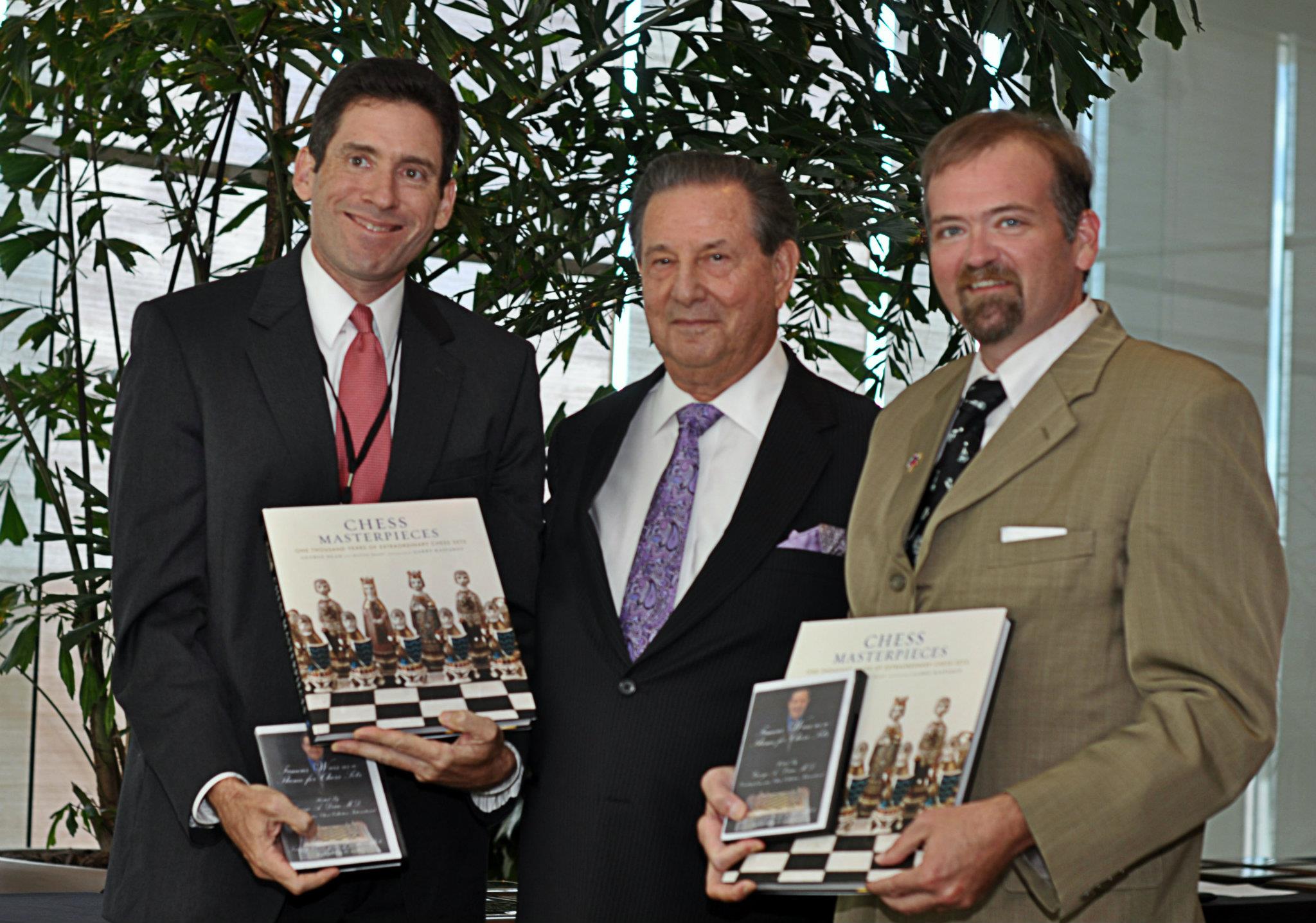 US Chess Director of Publications Dan Lucas, Dr. George Dean and Bill Hall
Bill Hall, former executive director of the US Chess Federation, died early on June 7, 2016 at the age of 46. A local radio station reported: "Bill Hall was Valedictorian of his graduating class at Cumberland County High School, graduated from MIT and returned to CCHS to teach math. He was also a champion chess player, winning 12 county championships, a state and a national championship." Bill served as Executive Director from 2005-2013, and also played actively throughout his time as ED. US Chess board member Randy Bauer said, "
Bill was a good man who cared deeply/was passionate about chess and US Chess. I was glad to have known him and am sad to hear of his passing. My thoughts and prayers go out to his loved ones at this most difficult time."
Hal Bogner, who worked with Bill on a website redesign and the Earth vs. Space Match, said, "Bill was a great guy, very smart, and loved chess deeply.,. I was privileged to know the best side of this great human being throughout this period in which he was often up to his neck in alligators, and some of the tasks he gave me to carry out have led to my current work with the very inspiring world of astronauts and our space program. Chess has lost a better friend than most knew, and personally, so have I. RIP, Bill Hall."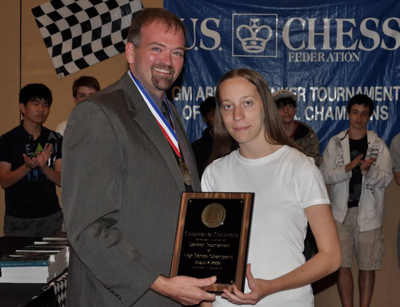 Bill Hall with 2009 Denker Champ Abby Marshall
Jen Shahade, editor of US Chess, said: "Bill was extremely passionate about chess, and it was never too late or early in the day for him to take a phone call or work on an issue pertaining to the growth of our game or organization. His work ethic, even when facing adversity, was inspiring."
Update 6/8/2016: 
The viewing will be
Thursday, June 9, 2016

between

5:00PM - 7:00PM. 
Service begins at
10:00am
Friday, June 10, 2016
and the burial will follow. In lieu of flowers donations are welcome to help cover funeral expenses.  You can contact the Funeral Director, Frank Bohannon and mention "Bill Hall." Bilbrey Funeral Home 76 E. Adams Street Crossville, TN 38555 Funeral Director:  Frank Bohannon
931-484-6119
Feel free to share your memories in the comments.