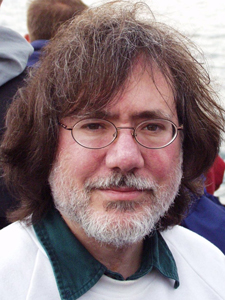 GM Ian Rogers
The #7 article in Best of US Chess 2017 is 
GM Rogers on World Cup: Five US Players Still Alive 
by
GM Ian Rogers. 
In Rogers' informative and colorful report, he describes the dining scene after round 1 of the World Cup, coincidentally zooming in on the eventual winner.
Levon Aronian, pours himself some tea, dressed as if he had just emerged from the gym, and returns to his table to commiserate with fellow Armenian Hrant Melkumyan, who had just lost an extended rapid playoff match. It was unclear whether Melkumyan would stay around in Tbilisi to help Aronian or take the late night train from Georgia to Armenia's capital Yerevan. Then a familiar tune is heard on the restaurant's background music; Ray Charles singing 'Georgia on my Mind' – weirdly appropriate, both in wistfulness and geographical nomenclature. Grandmasters – unlike, say, tennis professionals – are not used to the ruthlessness and sadness of knock-out tournaments. It is often said of the World Cup, with some truth, that only one player finishes the event fully satisfied, while there are 127 losers.
GM Rogers is a frequent contributor to US Chess and Chess Life Magazine, and his wife Cathy Rogers is a photographer, whose work also appears on the website and magazine. In 2017, he also wrote,
The Hidden World Cup on the first round
of the competition, and
Awonder in Chicago,
a creative piece showing a dazzling victory by the young GM via musical clips.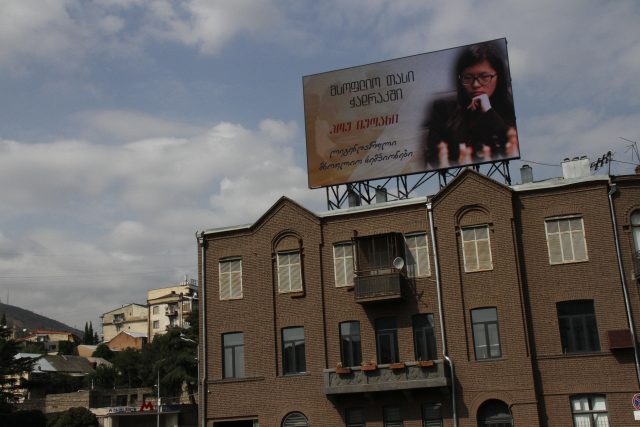 Hou Yifan on a Georgian Billboard, Photo Cathy Rogers
Next up for GM Rogers is coverage of
Tata Steel chess
underway in Wijk aan zee.
Find his first report on Tata here. 
Evan Rabin 
GM Rogers eloquently describes the scene at the FIDE World Cup in the country of Georgia before proceeding to discuss the results of the American players. He annotates several interesting games and shares some of the most tragic blunders of the tournament. My favorite annotated game in the article was Lenderman against Tari.-
Michael f-pawn Aigner 
BEST OF US CHESS 2017 COUNTDOWN
7.  
GM Rogers on World Cup: Five US Players Still Alive 
by
GM Ian Rogers. 
8.  
Spring Ahead in the Endgame
 by 
Bryan Castro.
9. 
In Memory of Dad: Chess, Parenting & Crossing Borders 
by
WIM Dr. Alexey Root 
(
Judging article
) 10. 
Petrosian Wins World Open: 'Forget About the Draw'  
by
 Jamaal Abdul Alim 
Judging article