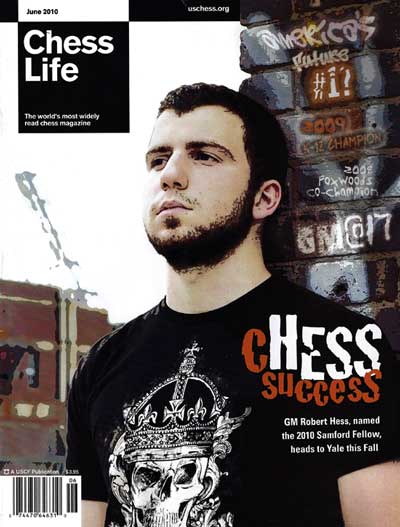 GM Robert Hess on the 2010 cover of Chess Life Magazine
The #5 article in Best of US Chess 2017 is 
GM Hess on the World Cadets: US Team on an Upswing
by
Grandmaster Robert Hess.
Robert intertwined reporting on the World Cadet Championships held in Pocos de Caldas, Brazil (August 2017), with insightful tidbits on his coaching techniques and philosophies.
My personal methodology is made abundantly clear to all of my students: each and every player has a rating of zero, the first question I ask when you return from a game is "how did you play?" and never "how did you do?", and during our preparation I ask if you are comfortable with each line we are discussing. The last thing a coach should do is send their student into a game with a memorized line and expect them to handle an unanticipated variation. In this vein, I cater all preparation to the needs of the individual. I make my fair share of mistakes, but I always place my focus on good moves rather than good results. As I only have 30-40 minutes to prepare each player, I spend several hours looking up their opponents in advance of our sessions. No student enjoys watching a teacher hold a textbook. Of the many highlights of this trip, none sticks out more than seeing one of my students – Jed Sloan in the under 10 – beaming with joy after a draw with a much higher-rated opponent. When Jed sat down to analyze the game with me, he ecstatically blurted "I played so many good moves, and I was winning, and if it were not for time trouble I would have beaten him!" After being thoroughly impressed by his precise play, I replied, "Jed, if someone else handed me that scoresheet, I never would have known that White was rated 1532 and Black was 1831." In that instant I saw the concept hold weight in his mind. He proved to himself that players – not ratings – make good moves. As an educator, there is hardly anything more valuable than a moment like that. Thank you, Jed.
Robert Hess is a Grandmaster, commentator and coach. He founded and is the CEO of the
Sports website @SportsQuotient.
Follow
Robert Hess on twitter,
and watch him comment weekly on this season of the
PRO Chess League
during the Atlantic division at
 https://www.twitch.tv/chess
. You can also watch his
YouTube halftime PRO Chess League shows on chess.com's YouTube channel or just before the Atlantic coverage.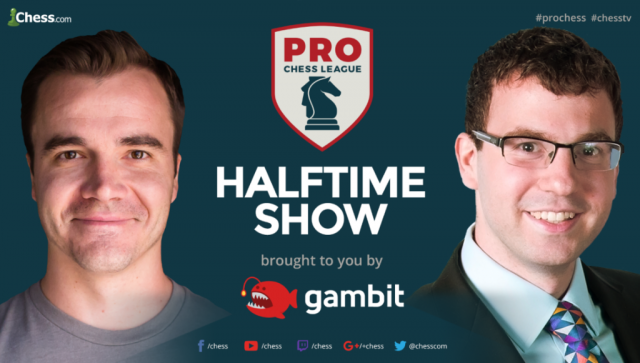 Hess was also featured in Alisa Melekhina's in-depth article for
uschess.org on her North American Open experience, published just yesterday. 
As in my case, Hess was re-entering the open tournament circuit after somewhat of a hiatus. His previous major event was the 2017 Winter Classic round-robin in St. Louis in March where he finished third with 5/9. When asked how round-robins compare to Swisses, he quipped "It's like apples to spaghetti," wanting to keep the analogy within the realm of food: Swisses require coping with two arduous games per day, but round-robins have the added pressure of thoroughly preparing for each opponent. Each format requires its own strategy. Hess feels that, "Opens help a non-theoretical style, such as myself, to catch people off guard. On balance, I prefer playing in Swisses." Though, "I am definitely open to receiving invitations to strong, prestigious round-robins," he (half)-joked.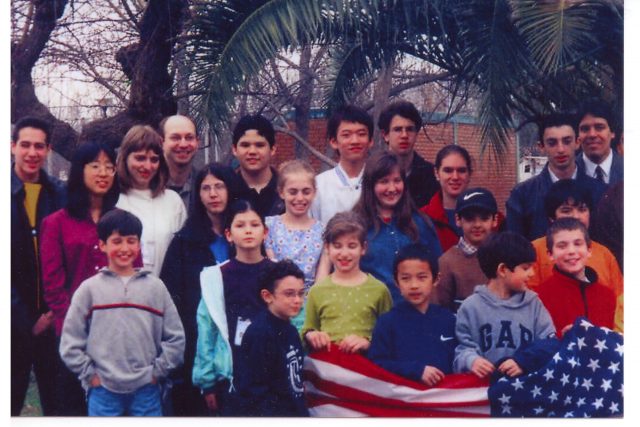 World Youth from 2001: Can you find Grandmaster Robert Hess in this photograph? Photo courtesy Alisa Melekhina
The Judges Sound Off  
"A well written article documenting the World Cadet Chess Championships.  Gave a nice view inside an invitational event."-
Jennifer Vallens 
"Shows one of the best chess players in the country can also be a great journalist. This well-rounded article provides "insider info" about what it is like to play at a World Youth competition"-
Evan Rabin 
At the World Cadet, many of the USA's best youngsters competed against the world. GM Hess takes the reader to Brazil to meet many of the team players through their results, several annotated games, photos and a few anecdotes. He shares his satisfaction when a student returns from a well played game against a much higher rated opponent. -
Michael "f-pawn" Aigner
BEST OF US CHESS 2017 COUNTDOWN
5.
GM Hess on the World Cadets: US Team on an Upswing
by
Grandmaster Robert Hess.
6. 
The Shaman Sees Checkmate: Teaching Chess in the Amazon
by 
Vincent Roazzi Jr. (
Judging Article
) 7.  
GM Rogers on World Cup: Five US Players Still Alive 
by 
GM Ian Rogers. 
(
Judging article
) 8.  
Spring Ahead in the Endgame
 by 
Bryan Castro  
(
Judging article
) 9. 
In Memory of Dad: Chess, Parenting & Crossing Borders 
by
WIM Dr. Alexey Root 
(
Judging article
) 10. 
Petrosian Wins World Open: 'Forget About the Draw'  
by
 Jamaal Abdul Alim 
Judging article