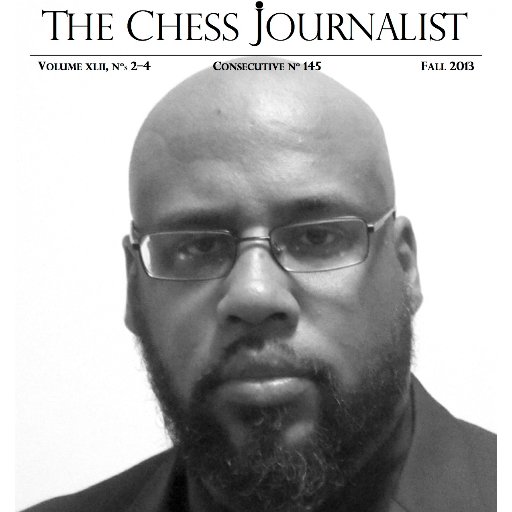 The #10 article in Best of US Chess 2017 is
Jamaal Abdul Alim's
piece "
Petrosian Wins World Open: 'Forget About the Draw'"
. Abdul-Alim interviewed GM Petrosian as well as 17-year-old IM/WGM Zhansaya Abdumalik,
who had a sensational tournament.
GM Tigran L. Petrosian knew if he drew in the final round of the World Open he might have to split first place with half a dozen or so other players. And Petrosian is not the kind of guy who likes to share — at least not when it comes to big money prizes at chess tournaments thousands of miles away from home. "I don't like this idea," Petrosian, of Armenia, said of splitting the $20,000 prize for clear first with several other players. "I said, 'OK, forget about draw and go and try to win." Even though he only had a few minutes to consult ChessBase to analyze the openings of his final-round opponent — GM Oliver Barbosa, of New York — Petrosian said he reviewed enough of Barbosa's openings to feel comfortable going forth. "Of course it's hard for professionals but this time I did it," Petrosian said of the quick analysis.
Jamaal Abdul-Alim is the Education editor @ConversationUS.
He was
US Chess journalist of the year in 2013
, and is a frequent contributor to uschess.org.
Follow Jamaal on twitter
 and read his 
latest piece, a review
of
Great Moves: Learning Chess Through History. 
The World Open piece also featured photos from Dr. Francine Silver, who you can follow at 
https://www.instagram.com/chessphotos/.
Dan Schultz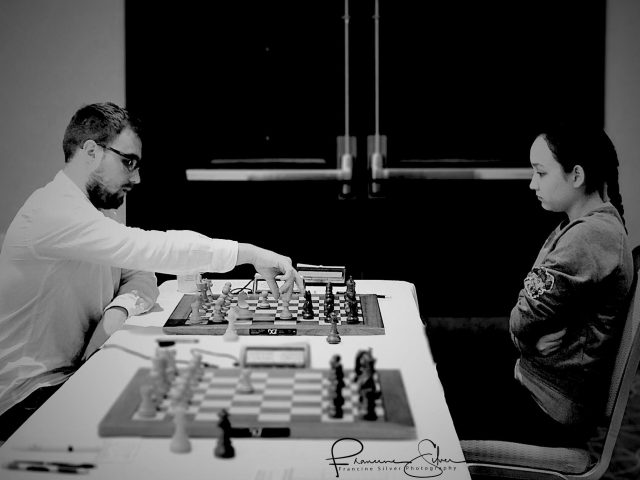 Abdumalik against Yaro Zherebukh, Photo Dr. Francine Silver
"A fascinating article on the World Open. Petrosian wins the tournament, butZhansaya Abdumalik 'steals' the show. She shows that she is a force to reckon with, as she was a win away from sharing first with GM Petrosian. The article also features an exclusive interview with Zhansaya Abdumalik. A must read!"-
GM Denes Boros 
BEST OF US CHESS 2017 COUNTDOWN
9. ??? 10. 
Petrosian Wins World Open: 'Forget About the Draw'  
by
Jamaal Abdul Alim