At the invitation of Harry Sabine, Chief Teller for the 2019 Executive Board election, Missy Sliger of Missy Sliger Bookkeeping and Tax Services joined US Chess Executive Director Carol Meyer at our Crossville office for the double-blind election drawing on Wednesday, February 28.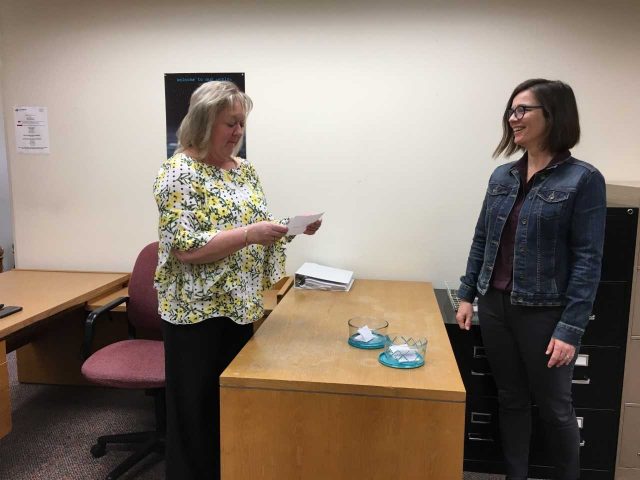 Sliger and ED Meyer, Double-Blind Election Drawing for 2019
This drawing determines the order in which candidates will be presented both in Chess Life and on the ballot. Traditionally a disinterested community member is asked to do the drawing for us. Ms. Sliger chose Mike Hoffpauir to be first and Chuck Unruh to be second. Ms. Sliger's service in helping to assure a bias-free election process is appreciated.