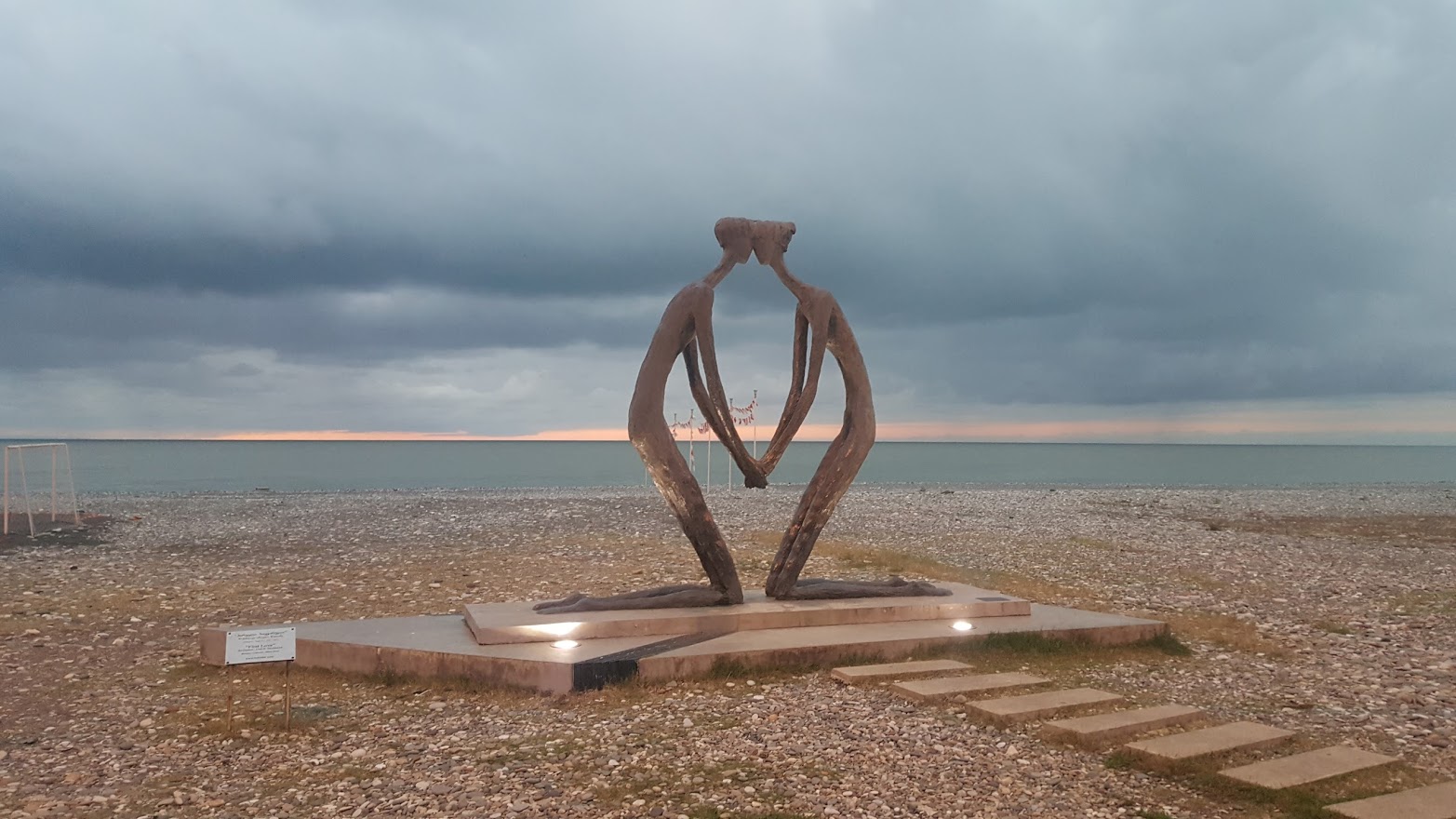 Batumi Boulevard, Photo GM Irina Krush
The World Cadets in Batumi, Georgia begin on October 19, and the US has a powerful delegation including many high ranked players, such as FM Arthur Guo, ranked third in the Open Under 10, Rochelle Wu, ranked sixth in the Girls  Under 10 and Andrew Hong, ranked sixth in the Open Under 12. See the full detailed lineup below and
on chessresults.com, where you can also follow daily pairings and results.
Grandmaster Irina Krush will be covering the event on US Chess and also look for her "Moment of the Day" updates on
twitter
and
facebook.
Read more about the
Two Sigma sponsorship of our squad here,
and also check out
Ritika Pandey's "World Youth Experience"
essay from last month in Khanty-Mansiysk, where the Under 14, Under 16 and Under 18 competitions were held.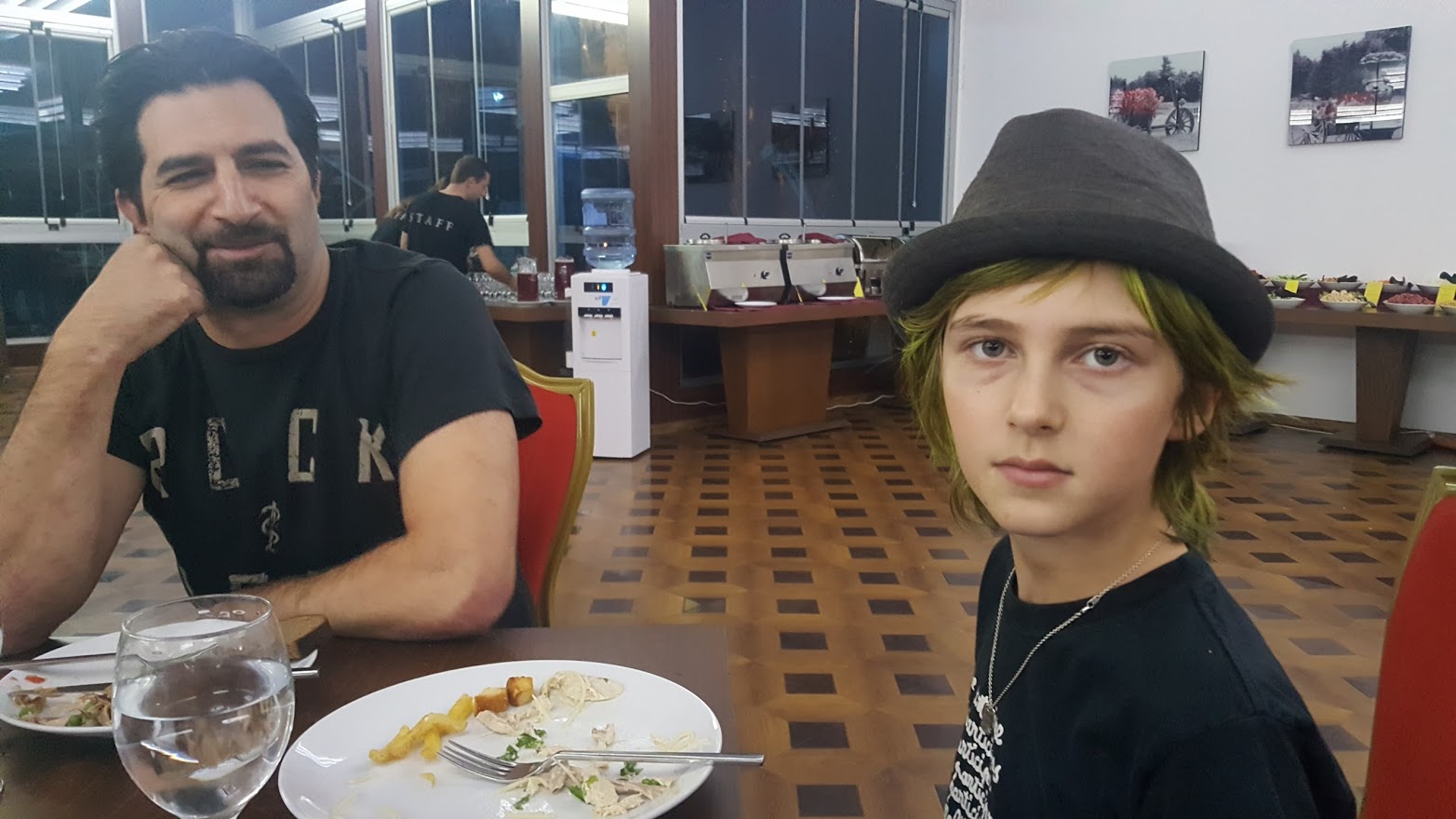 Nico Chasin with his dad at the dining hall
Photo GM Irina Krush
World Cadets Team USA 
Open Under 8 
CM Gao Marvin Mardov Dimitar Krishnakumar Sriram Kunka Harshid Gadi Varun Huang Brian Nath Nitish Raghuraja Sri Avishkar Wang Ryan Wilson Ronen
Open Under 10 
FM Guo Arthur Wang Jason CM Chasin Nico Werner Yoo Christopher Woojin Yu Jason Pan Kevin Polavaram Rithik S Boris Peter Theodore Zong Jr Davis Kondakov Adrian Oberoi Shelev Clasby Derek Lu Ming Selvam Sanjay
Open Under 12
Hong Andrew Z Huang Andy Kumar Nikhil Turgut Aydin Wang Brandon Mingye Somalwar Anaiy Zhurbinsky David J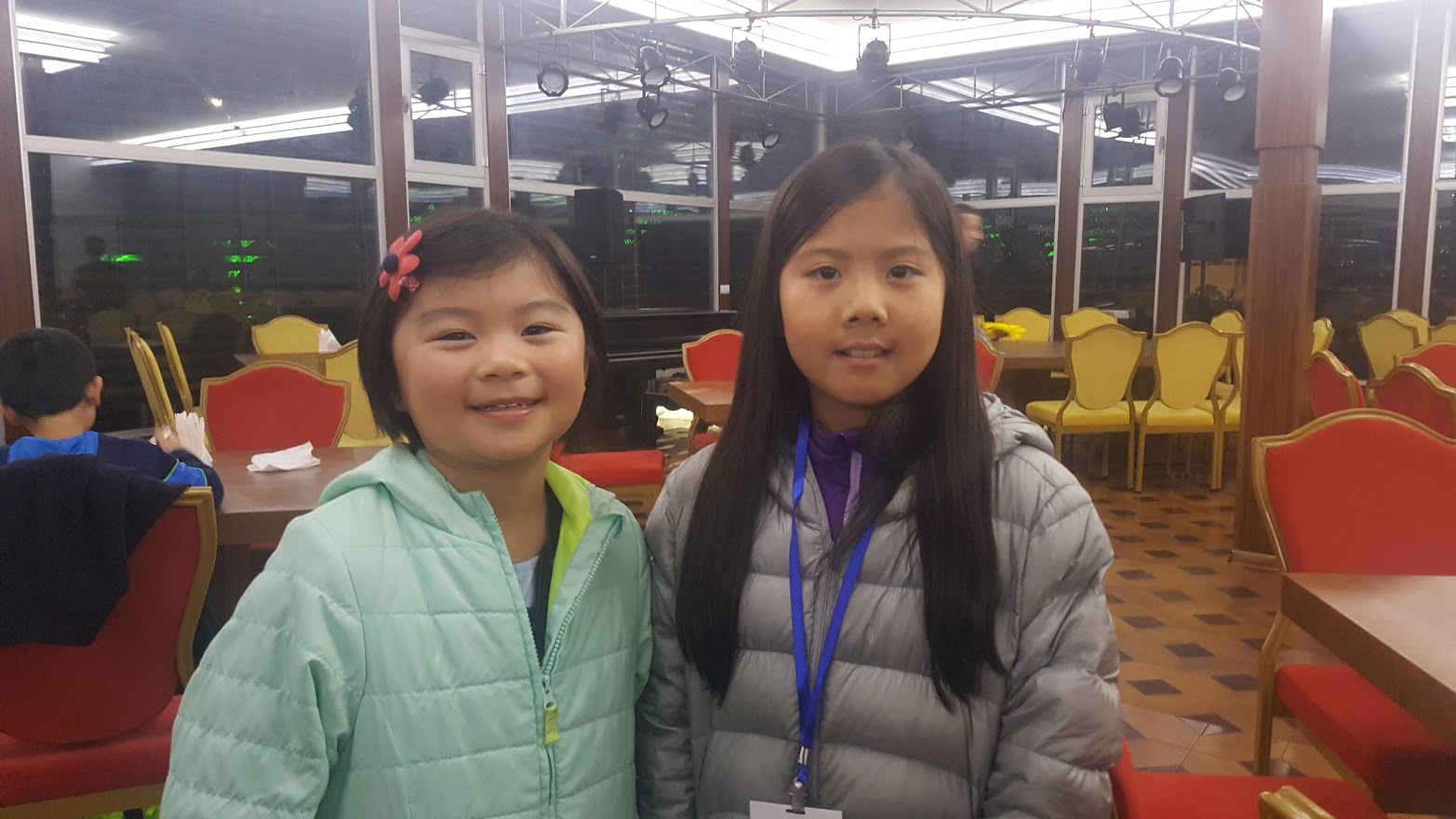 Ellen Wang and Rochelle Wu, Photo GM Irina Krush 
Girls Under 8
Sara Gupta WCM Rajaram Anika WCM Velea Sophie Chu Joy Kally Wen
Girls Under 10
Wu Rochelle Menon Gauri Ke Rianne WCM Eswaran Aksithi Velea Stephanie WCM Wang Audrey WCM Wisniowski Natalie Baalla Nura Sun Amy Mengtian Wang Ellen Wang Tianna
Girls Under 12 
WFM Samadashvili Martha WFM Matus Nastassja A Zhu Evelyn Meiyappan Annapoornif Ehsani Yassamin L Ayinala Shree Velea Anne-Marie