This year's U.S. Junior Championship is incredibly strong, consisting of a field where half the players are grandmasters. Who will prove to be the top American prodigy? Let's take a look at these ambitious youngsters.
Defending Champion
GM Awonder Liang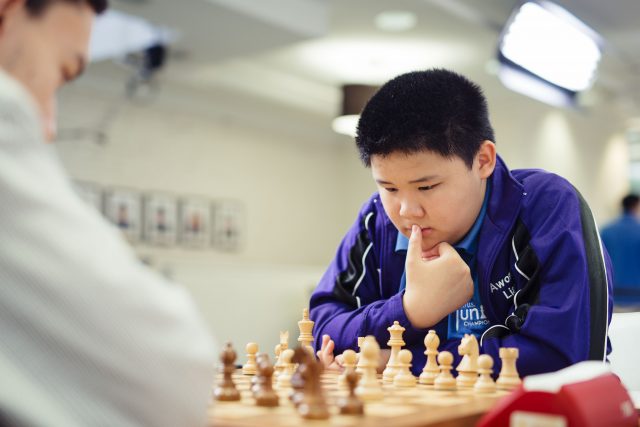 Awonder Liang at the 2017 U.S. Junior Championship. Photo: Austin Fuller
Awonder pulled off an impressive upset at last year's U.S. Junior's when he leapfrogged GM Kayden Troff, the tournament leader for the previous 7 rounds, in the final round to clinch clear 1st without even a playoff. Will he be able to show the same cool-headed determination to retain his title?
Top Seed
GM Ruifeng Li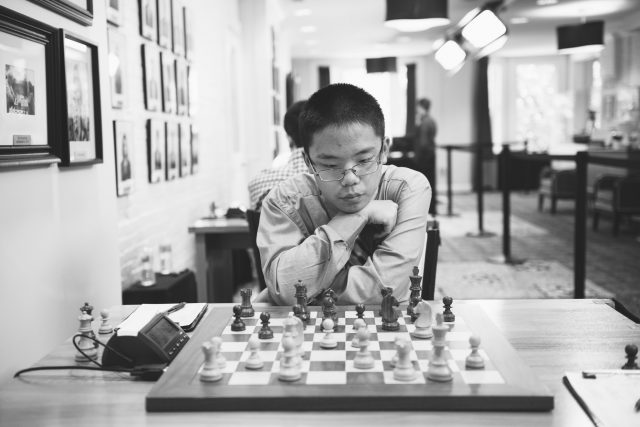 Ruifeng Li at the 2017 U.S. Junior Championship. Photo: Austin Fuller
Competing in the championship for the 4th consecutive time, Ruifeng Li is due for a run at 1st. Last year, he was also the top seed but began the tournament on the wrong foot (a draw and a loss) and didn't quite find his stride. Will Li be able to find his top form this time around?
Two-Time Minnesota State Champion
GM Andrew Tang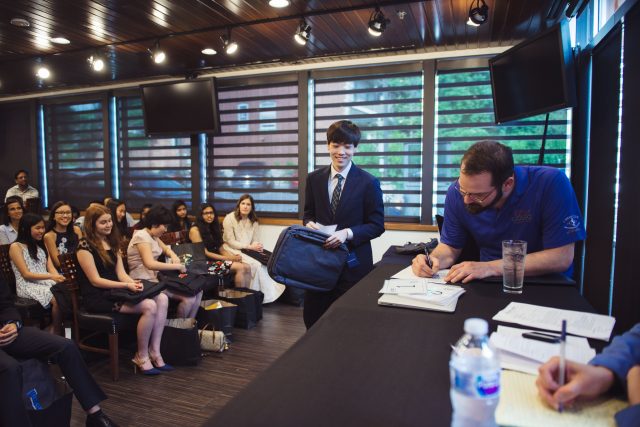 Andrew Tang at the opening ceremony of the 2017 U.S. Junior Championship. Photo: Austin Fuller
Although Andrew Tang finished in the middle of the pack last year, he was the only player who scored a victory against the tournament winner, Liang---proving himself to be a formidable competitor. Tang returns to the championship as the first ever Minnesota native to earn the grandmaster title and with his second Minnesota State Championship title.
Saint Louis Invitational Champion
GM John Burke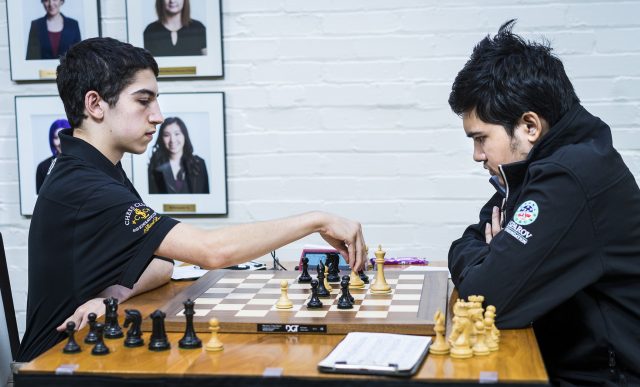 John Burke (left) at the 2017 Match of the Millennials. Photo: Lennart Ootes
John Burke earned his GM title very recently in April of this year, and this will be John Burke's debut in the U.S. Junior Championship. One of Burke's top achievements was winning the 2017 Saint Louis Invitational with an undefeated score to earn his 2nd GM norm. How will this brand new grandmaster fare in this tenacious field?
2015 U.S. Junior Champion
GM Akshat Chandra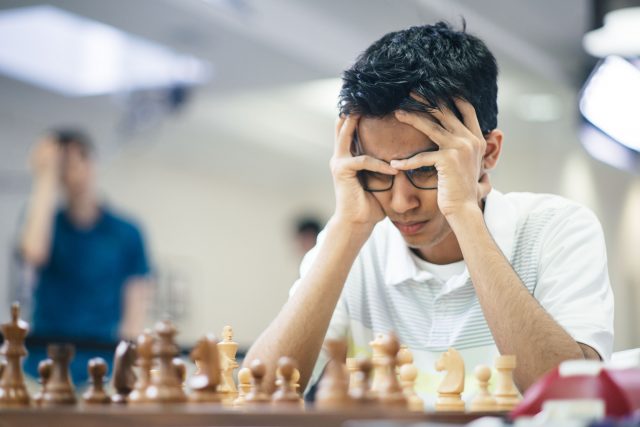 Akshat Chandra at the 2017 U.S. Junior Championship. Photo: Austin Fuller
When Akshat Chandra started playing serious chess, he set a goal: become a grandmaster. Since then, he's accomplished one of the fastest rises in history, earning the GM title and climbing 1000 rating points in 5.5 years. In addition, he's proven he has the ability to rise to the top of this tough tournament by winning the championship in 2015. Will Chandra be able to claim his second U.S. Junior title?
Four-Time Oklahoma Open Champion
IM Advait Patel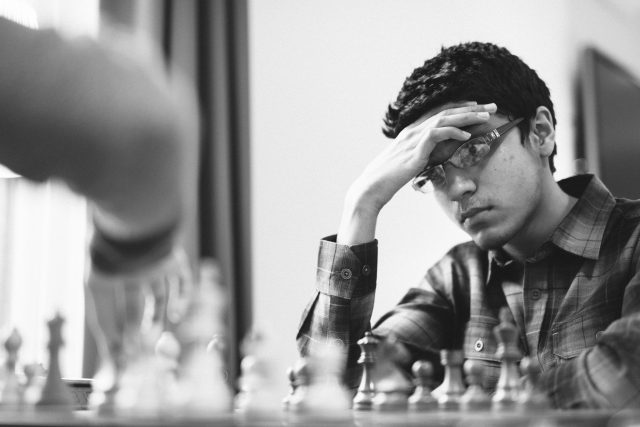 Advait Patel at this year's Saint Louis Norm Congress. Photo: Austin Fuller
Advait Patel is the highest ranked player in Oklahoma, the first Oklahoman to each the IM title, and a four-time Oklahoma Open State Champion, winning consecutively from 2014-2017. Now Patel has the chance to represent his state on a national playing field.
Cleveland Open Champion
NM Mika Brattain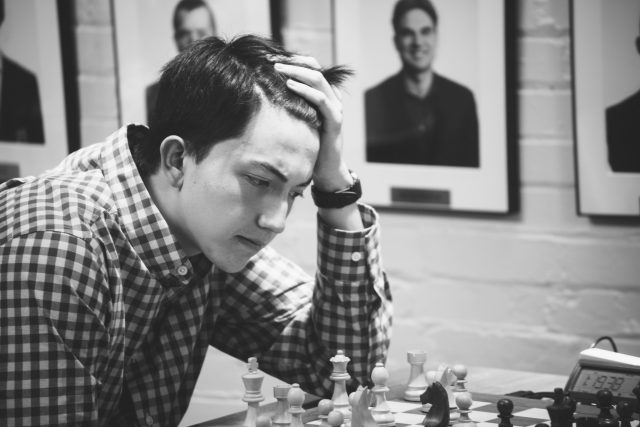 Mika Brattain at the 2017 U.S. Junior Championship. Photo: Austin Fuller
Mika Brattain is a familiar face at the championship, competing for the 3rd time. Last year, Brattain had a tremendous effect on the final standings when he defeated the tournament leader, GM Troff, in a thrilling attacking game in last round---foiling Troff's chances for 1st. Could Brattain make his own run for the title this year?
Denker Champion
IM Praveen Balakrishnan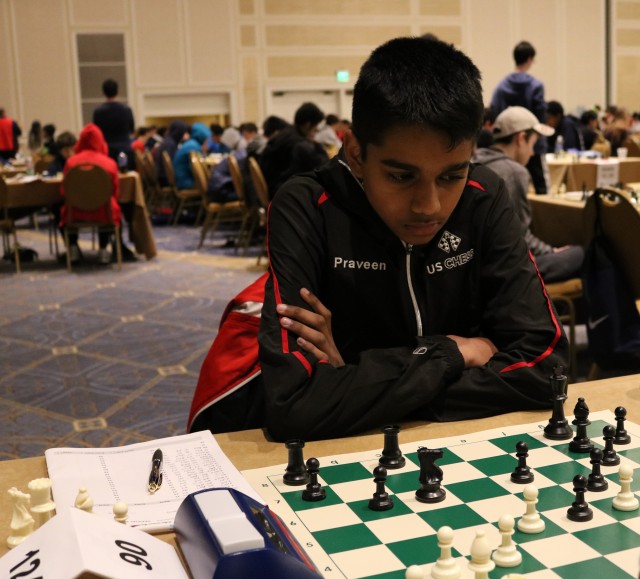 Praveen Balakrishnan when he won the 2016 National 9th Grade Championship
Praveen Balakrishnan is currently both the reigning Denker Champion and Virginia State Champion. He is also the 2016 U.S. Cadet Champion. This accomplished player will be another fresh face at the U.S. Junior Championship.
2017 U.S. Junior Open Champion
FM Alex Bian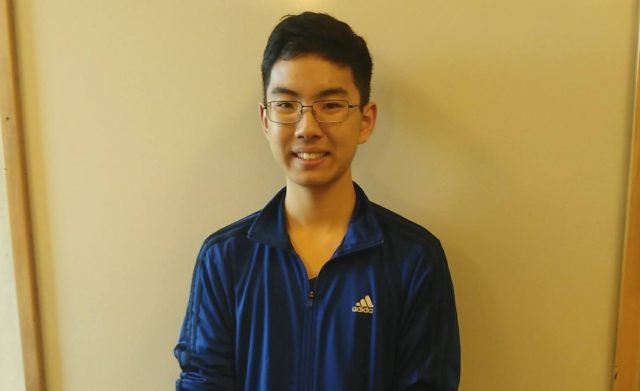 Alex Bian after winning the 2017 U.S. Junior Open
"The field is insane this year. It's truly a battle of intellect. What's not to love? Hours immersed in battle." -Alex Bian, CBS Chicago
Alex Bian qualified by winning the 2017 U.S. Junior Open, a feat he accomplished with a critical last round victory over the top seed in the final round. This is Bian's debut at the championship, will he be able to bring the determination he showed last year to Saint Louis?
World Youth Gold Medalist
FM Annie Wang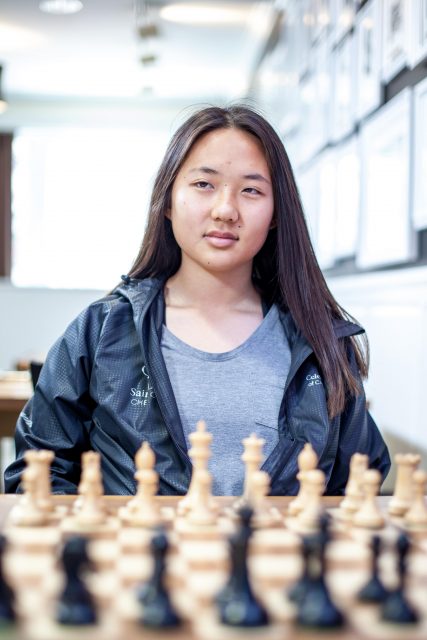 Annie Wang at the U.S. Women's Championship. Photo: Eric Rosen
Annie Wang pulled off an incredible underdog story earlier this year when she entered the U.S. Women's Championship as the bottom seed and made a formidable run for the title. Although Wang was edged out in a neck-and-neck playoff battle against former champion, IM Nazi Paikidze, and ultimately finished 2nd, her impressive performance will not be forgotten! Will Wang claim more upset victories as the underdog once again?
The U.S. Junior Championship runs from July 12-21 with rounds beginning everyday at 1 p.m. CDT, except for the rest day, July 17. Watch live games and commentary by GM Robert Hess and Tatev Abrahamyan.  In addition, follow the Saint Louis Chess Club Twitter account (@STLChessClub) for live updates by Vanessa West on-site from Saint Louis.
---
ABOUT THE AUTHOR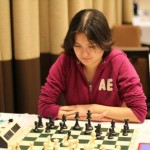 Vanessa West
 is a regular writer and digital assistant for US Chess News. She won the 
2017 Chess Journalist of the Year award
. You can follow her on Twitter: 
@Vanessa__West