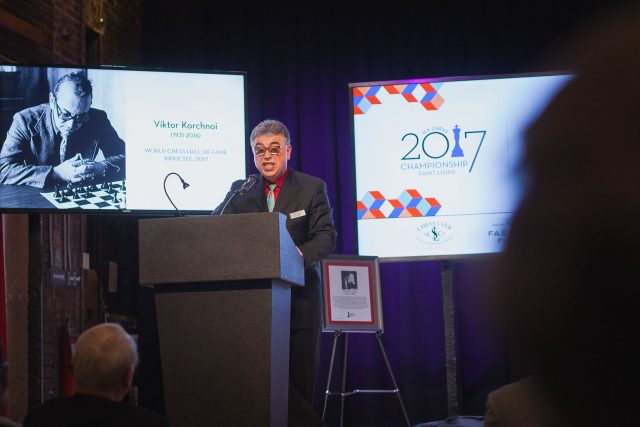 Yasser Seirawan speaks on the induction of Viktor Korchnoi, Photo Eric Rosen
The US Chess Championship began with an opening ceremony at the Boo Cat Club that also
honored new inductees
into the US Chess Hall of Fame, Edward Lasker, and the World Chess Hall of Fame, Viktor Korchnoi, Paula Kalmar-Wolf and Alla Kushnir. Players drew their lots by selecting chess inspired sketches from designers of the
inaugural class of the STL Fashion Fund.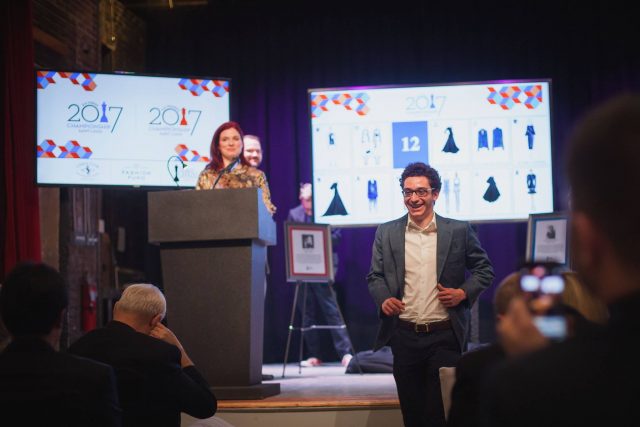 Photo Eric Rosen
https://twitter.com/FabianoCaruana/status/846929465775194112 Find the
pairings in the Open
and
the Women's Championship
here and look for a takeover from 
International Master and photographer Eric Rosen
at 
twitter.com/uschess.
Follow
live action with commentary by GMs Yasser Seirawan, Maurice Ashley and WGM Jennifer Shahade starting at 12:50 CST/1:50 EST on uschesschamps.com
.