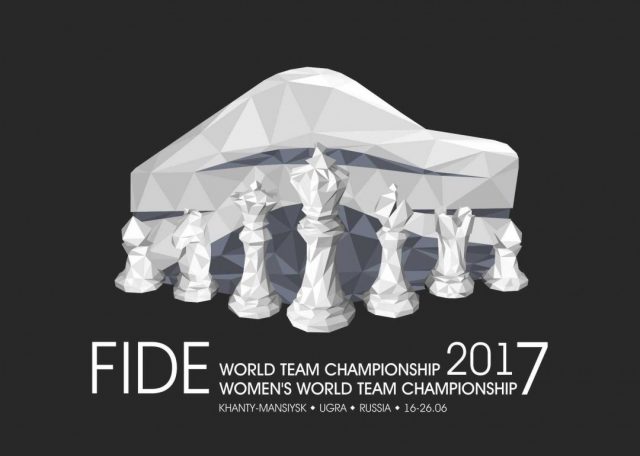 The
World Team Championships
and World Women's Team Championships begin this week in Khanty-Mansiysk, Russia (June 17-27).World Junior Champion Jeffery Xiong debuts on the US Squad, which also features Olympic gold medalists  Sam Shankland and Ray Robson. Also playing are US Championship runner-up Alexander Onischuk and Varuzhan Akobian, who also had a fantastic result at the 2017 US Chess Champs. Team Captain IM John Donaldson told US Chess, "
We are seeded in the middle of the 10 team field by our average rating, but I'm optimistic we can continue our tradition of performing above expectation."
The US "Top Three" are playing
Norway Chess,
and shortly after, headed to
Paris and Leueven
for the start of the 2017 Grand Chess tour.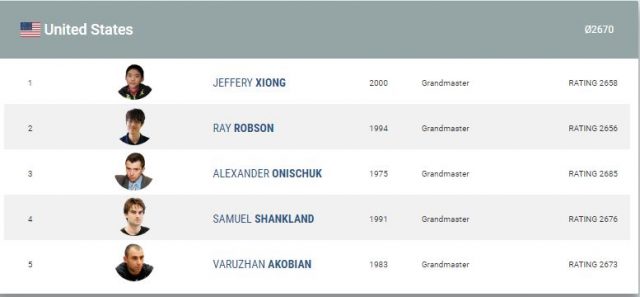 GM Sam Shankland shared some of his own pre-game preparation
on his facebook page.
https://www.facebook.com/permalink.php?story_fbid=774029229439492&id=414396492069436 IM Anna Zatonskih leads the Women's squad and is joined by reigning US Women's Champion Sabina Foisor and Olympian Katerina Nemcova. Talented youngsters Jennifer Yu (15) and Akshita Gorti (14) are also representing USA.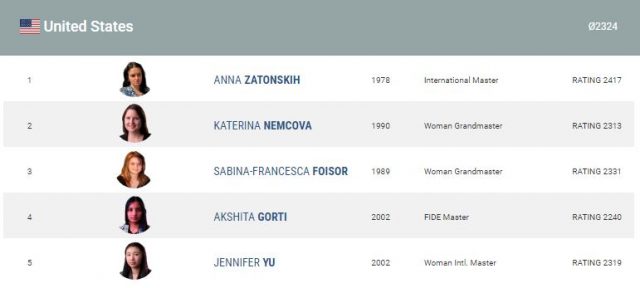 Team coach GM Melikset Khachiyan told US Chess, "This is a very young and talented group of players. We are not the highest ranked but we are ambitious! it's all about team spirit and we will have it on a high note! Go Team USA!"
Follow along on the official website with commentary by GM Evgeny Miroshnichenko and IM Anna Rudolf.