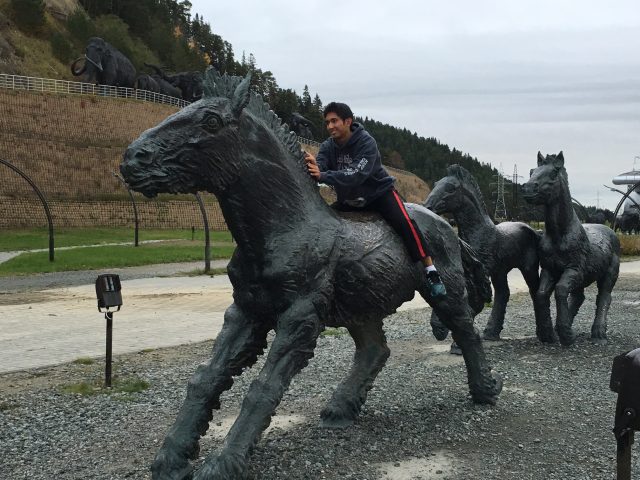 Craig Hilby will be a top seed at the Denker tournament of High School Champions. Here he is pictured at the 2016 World Cadet Championships, held in Khanty-Mansiysk.
The Denker tournament of High School Champions, and the Barber tournament of K-8 Champions are fast approaching, as both events are set for July 29--August 1st in Norfolk, VA in conjunction with
the 118th annual US Open.
Some of the top youngsters in the World have cut their teeth at these prestigious events. Top qualifers at this year's Denker include Craig Hilby (2478, CA, Confirmed to Participate), Praveen Balakrishnan (2476, NJ), Edward Song (2409, Michigan) and Ethan Li (2399, NY). Meanwhile, top rated players preparing to participate in the Barber include Justin Chen (2295, New York) and Kevin Yang (2272, California). Dewain Barber fondly remembers how our newest Grandmaster, Awonder Liang played for the Barber in 2013 and tells US Chess, "We were so pleased to host Awonder and other talented players in these prestigious and competitive events. We also look forward to continuing the GM Arnold Denker legacy in Norfolk in late July." The Barber was designed to offer the K-8 Champs the same popular format as the Denker High School participants. Both events offer a $5,000 college/university scholarship to the winner's school of choice.
Find the full list of Barber participants here, and the Denker participants here. Find a summary of the National Girls Invitational here  and the list of participants at Nationalgirlschess.com.