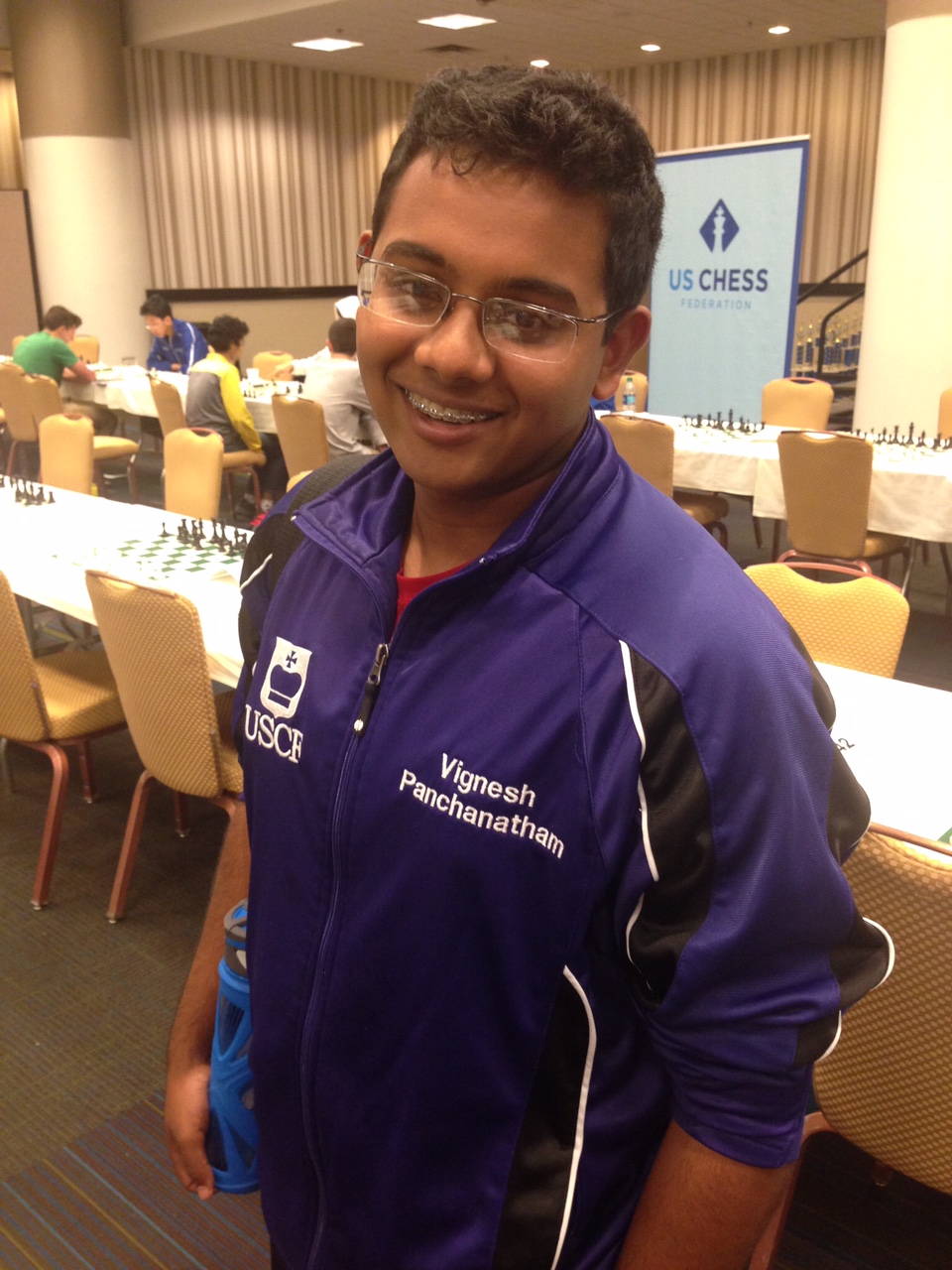 The final day of the National High School Championships was filled with drama.
IM Kesav Viswanadha and FM Vignesh Panchanatham started the day as the only perfect scores. Once Kesav beat Vignesh, it looked like Vignesh and his hopes of first place were dashed. However the miracle happened. In the final round, 13 players had 5/6 while Viswanadha had 6/6. IM Andrew Tang managed to beat Kesav so any of the 5 pointers who won would tie for first place. In the end there were six winners.
Let's look at each of the 2016 champions:
1. FM Vignesh Panchanatham: Vignesh had the best tiebreaks of everyone and goes home with the first place trophy. He lost a tough morning game but then came back strong in Round 7, finishing off Gabriel Sam with a cool tactic.
Vignesh also was part of the Harker Team, the winner of the Team Championship.
2. IM Kesav Viswanadha: It was a tough finish for Kesav, as all he needed was to draw his final game to capture clear first. However Kesav played very professionally throughout the event. I was really surprised that anyone could beat him given how well he had been playing up until the final round.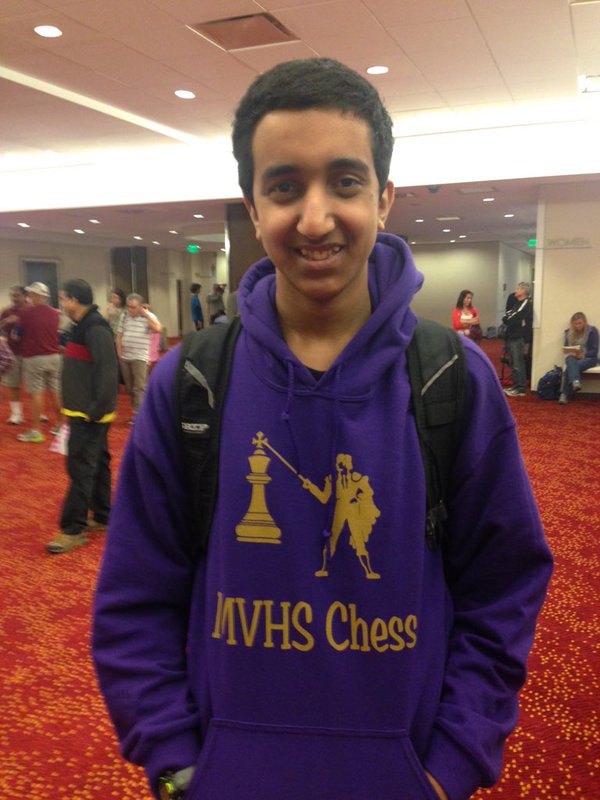 3. IM Andrew Tang: It's tough to be top seed as everyone is gunning for you. He stumbled with a few draws in the middle rounds, but when everything was on the line he went out there and took down the leader. Impressive resilience from Andrew.
4. FM Justus Williams: After his Round 3 loss he said to me "A minor setback for a big comeback."  He nailed it by winning his final four games to tie for first.
5. NM Kyle Haining: The most surprising winner, only because his rating is so much lower than the other winners. On the final day Kyle beat two 2400 players back to back, so it's tough to say that anyone deserves to be co-champion more than him.
6. NM Bryce Tiglon: Bryce always comes into his games with confidence, and this helped a lot in his final round. It was a dead drawn queen endgame but Bryce knew that he had to win to get first place and he kept fighting and fighting until eventually it wasn't so drawn anymore. Tiglon's performance was huge for his team, as it helped Lakeside School to finish in clear 2nd place in the team competition.
The people that organize this tournament and all National Scholastic events do an amazing job. There are 1500 freaking kids, it's incredible how quickly the pairings come out. I've been around a lot of chess tournaments, and am used to rounds starting 20-30 minutes late. They don't allow this at Nationals and regular tournament organizers should really look to these events as a standard for how to run your tournament. Simply put, it should be unacceptable for any round in any chess tournament to begin late when we start on time and have the pariings released so early in all of our National Scholastic events.
Finally, I was very impressed with the Women's Chess Committee. They had a special booth and a room for girls to hang out in between games. Also there were a few cool events such as a Skype talk with Alexandra Weiner (the Brown University Chess Club president) and a simul with WIM Carolina Blanco.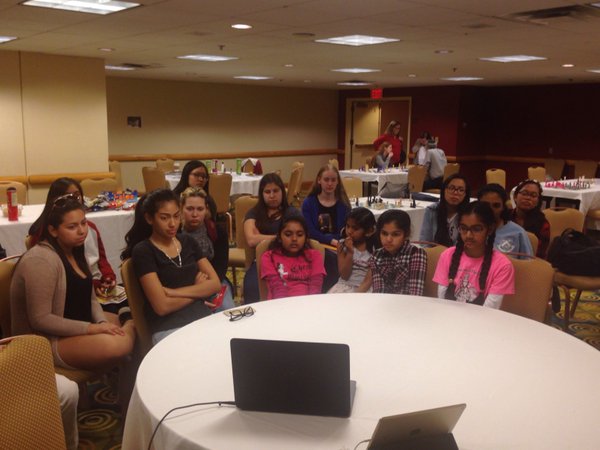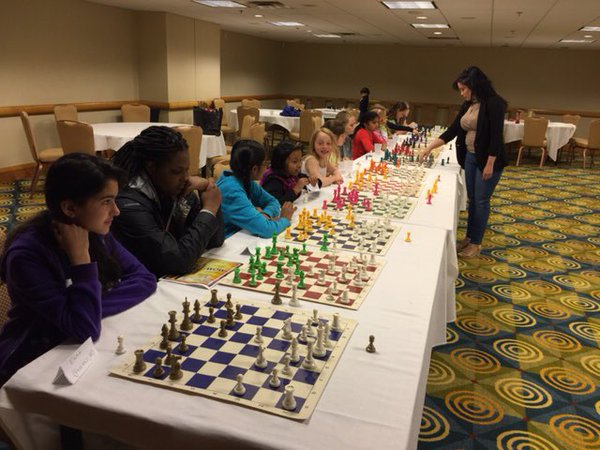 Also congrats to the many team and section winners!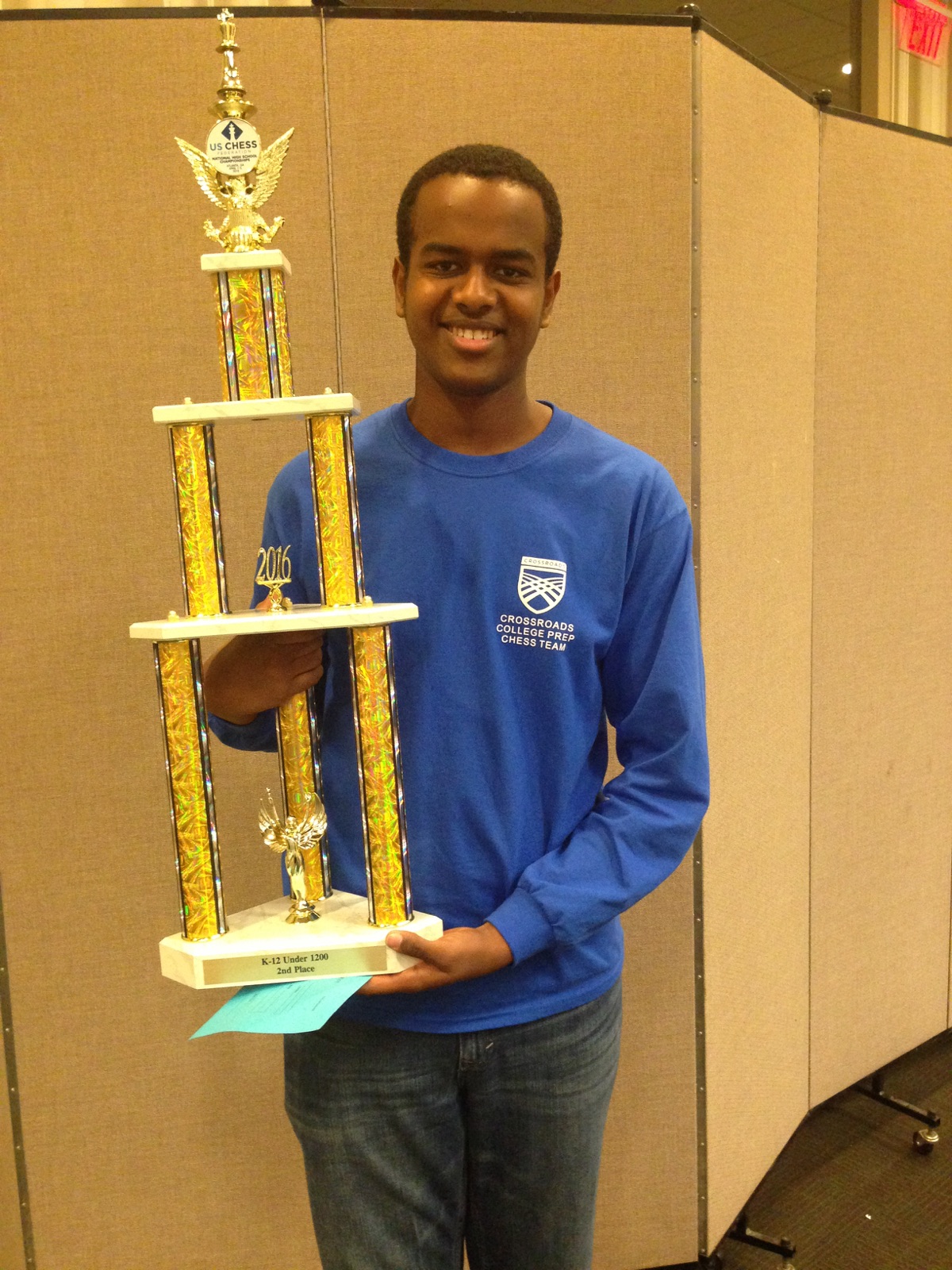 Emanuel Gerbi, Under 1200 co-champ (with Jeffrey Guerrero, not pictured)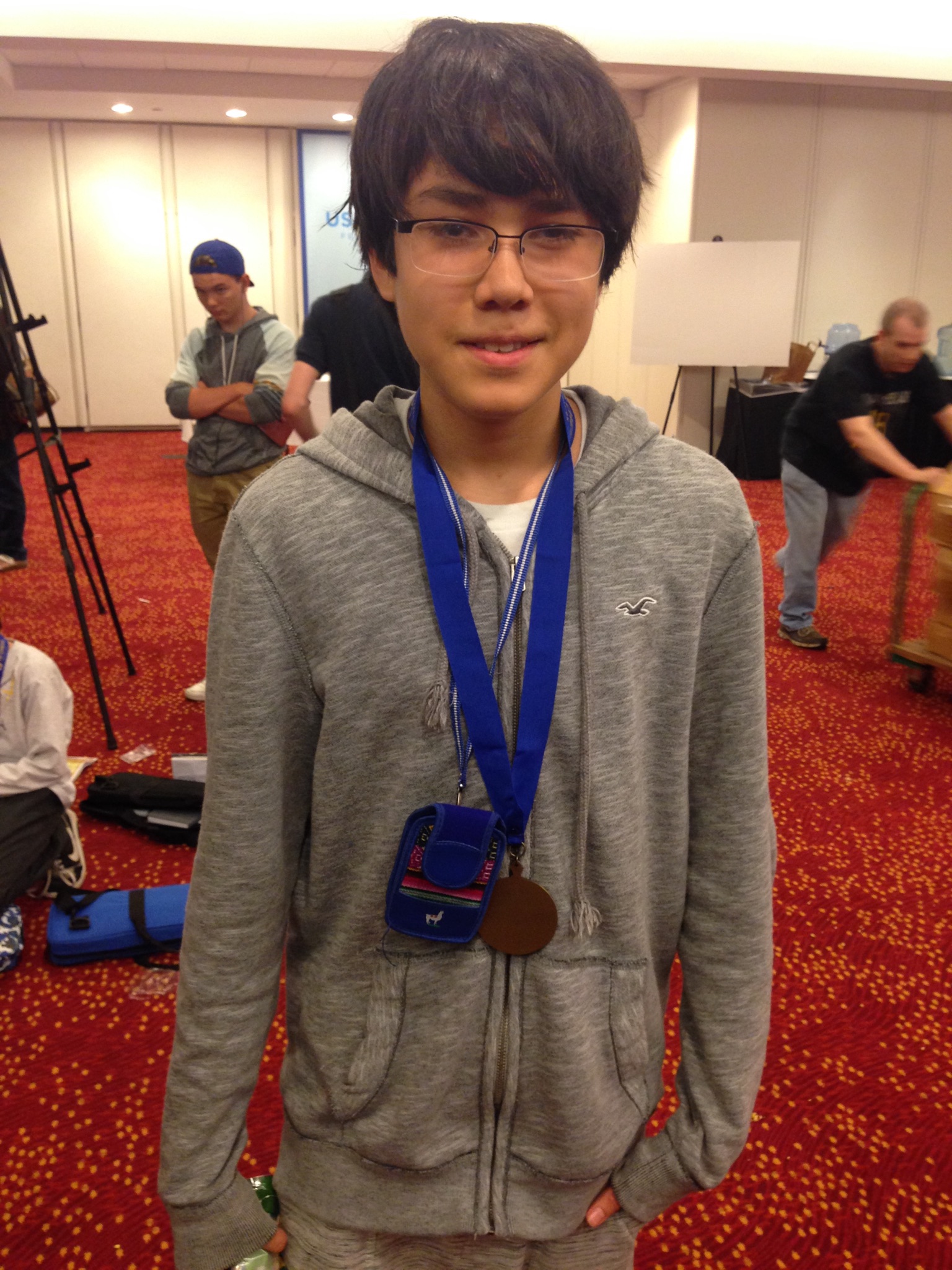 Under 800 champ, Gustavo Cabrera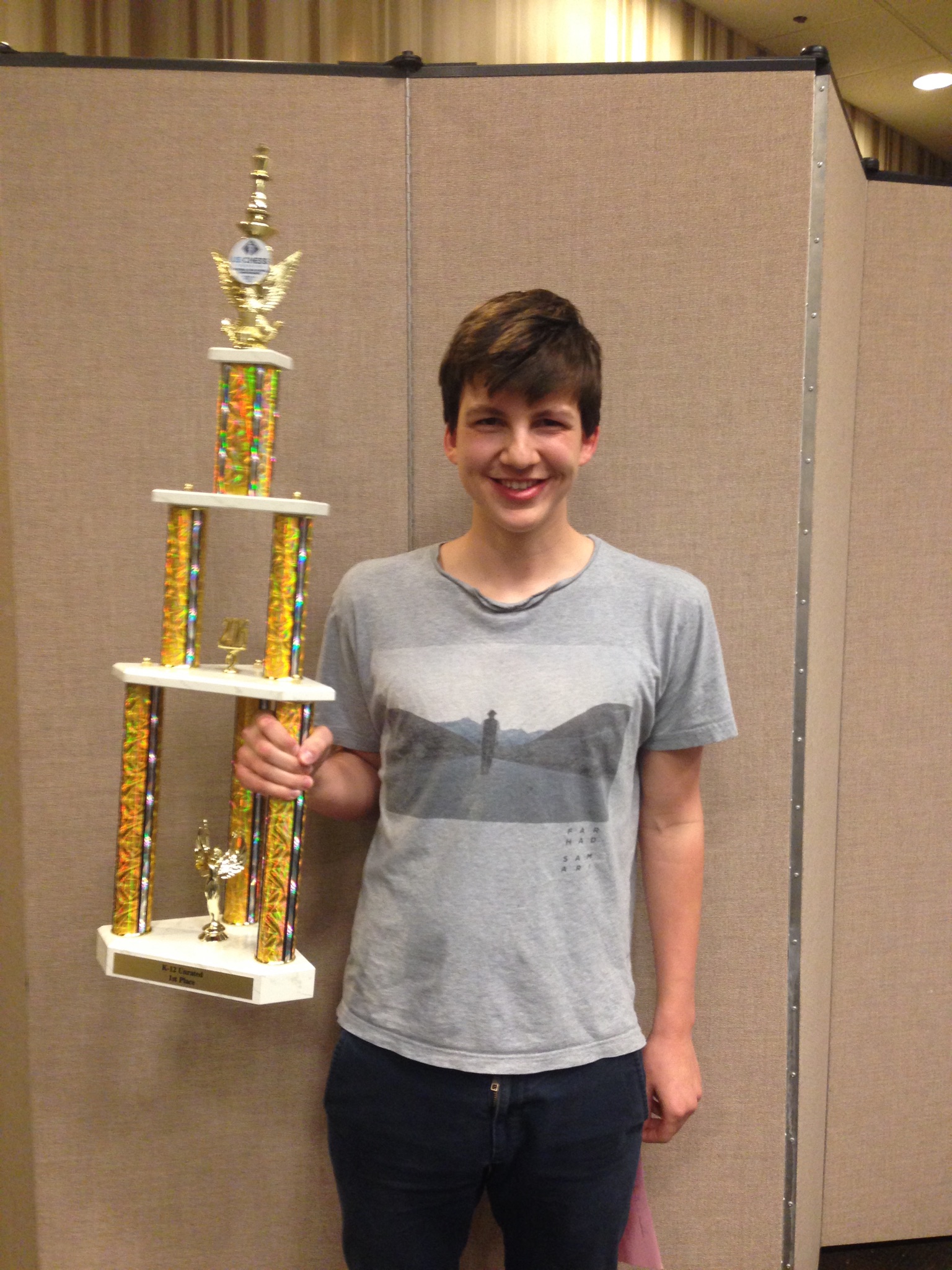 Matyas Jakabu, Unrated champion