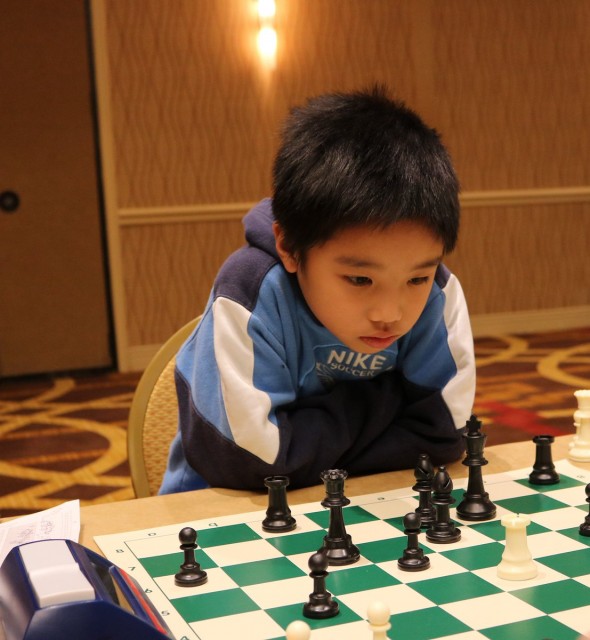 Find
full results from the K-12 Grade National Championships in Nashville, TN,
which crowned champions in 13 sections. Winners included
1st Grade Champion Steve Wongso
of Arizona (pictured), who finished with a perfect 7-0! Other sweeps included
Sumit Dhar of NY in sixth grade
and
Jack Levine of NY in fourth grade.
 See
Vanessa West's mid tournament tips and upsets
and look for her final report coming soon. Also 
browse our twitter feed
@USChess and
#K12ChessChamps
with more photo and chess highlights from the long weekend.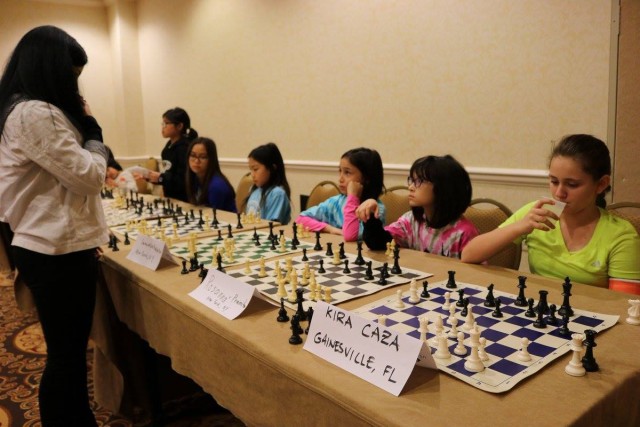 Simul against Carolina Blanco in the Girls' Club