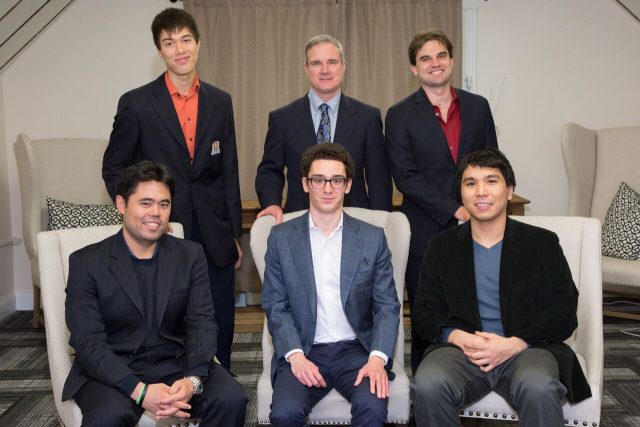 At the Global Moves opening. Back row: GM Ray Robson, IM John Donaldson and GM Sam Shankland Front row: GMs Hikaru Nakamura, Fabiano Caruana and Wesley So, Photo Carmody Creative Photography
The">

World Chess Hall of Fame just posted a short documentary, "Path to Gold",
featuring the US Chess Olympic team's gold medal finish at the 2016 Olympiad in Baku. The doc, produced by Spectrum Studios, premiered at the opening of
Global Moves: Americans at Chess Olympiads
at the World Chess Hall of Fame on November 10th. It features interviews with all team members plus captain IM John Donaldson and coach GM Aleksander Lenderman. [youtube
IM John Donaldson concluded, "Winning the event was the most important moment for me for American Chess. Someday hopefully we'll have an individual World Champion again but at the moment, this had to be number one." To John's point on a  future American World Chess Champion,
Five Thirty-Eight posted a simulation
predicting that Wesley has a 12.3% chance of challenging Magnus Carlsen, and that Fabiano Caruana has a 17.6% chance. If Baku 2016 is any indication, it never pays to underestimate our top players.
Donate to the US Chess Olympiad Fund with a tax deductible donation using our online form.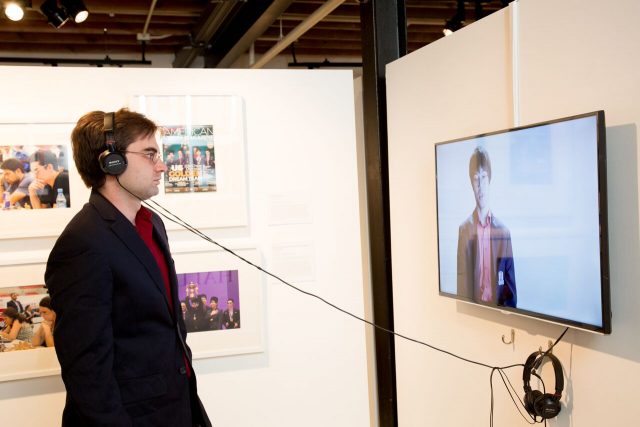 GM Sam Shankland, 
Carmody Creative Photography