th
? Many probably did, and close to 100 chess players, friends and parents even visited the campus of Northwest University in Kirkland, WA, to support a chess fundraiser. Thirty chess players participated in a double tandem simul played by Ugandan chess players WCM Phiona Mutesi (whose life was portrayed in the Disney movie, "Queen of Katwe") and Expert Benjamin Mukumbya, also portrayed in the movie.  Phiona teamed up with local Washington State chess star, Naomi Bashkansky, who recently took 1
st
 place at the 2017 North American Junior Girls U20 Chess Championship and earned her WIM title. I teamed up with Benjamin to take on the other half of the simul participants.
Pan American Intercollegiate Team Chess Championships in Columbus, Ohio.
  As Benjamin stated in the discussion after the simul, "I am majoring in Biology (pre-med) and minoring in chess!"
  www.robertkatende.org.
Also
check out the local news clip on the event here. 
---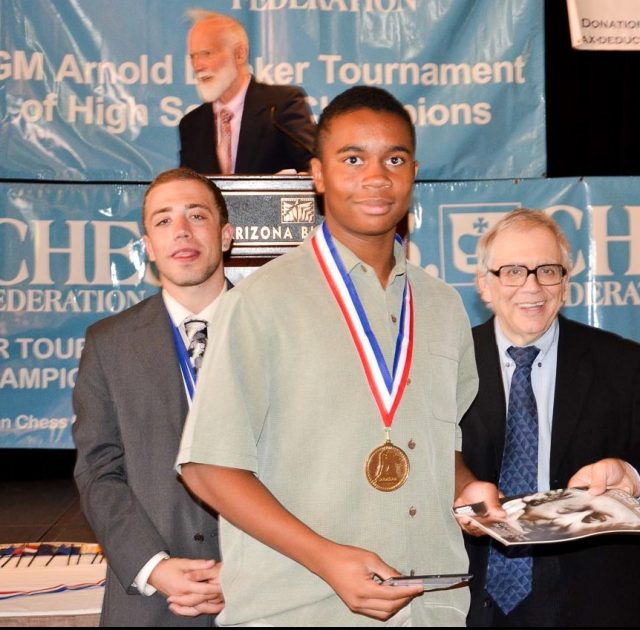 ABOUT THE AUTHOR
Noah D. Fields is a US Chess expert, high-school senior in Tacoma, WA and a former Washington State representative to the Denker tournament of High School Champions.