The roots of this Holiday Shopping Guide can be found in my December 2017 review of Lev Alburt and Jon Crumiller's book on the 2016 World Championship Match. I had been thinking a lot about the great match books of the past, and about what made them great. My idea was to discuss personal favorites in a sidebar to the review, offering readers some potential options for gifts for the chess players in their lives. Print, for all of its many virtues, has the problem of limited page space. There just wasn't enough room for the sidebar. So, I asked the editors if we could throw it up on the web… and here we are! We begin with the match books. They aren't entirely en vogue today, but I think there are quite a few still in print worth your time and dollars. Your chess player will love them. Alternatively, if you're in the mood to 'treat yo self!,' well, these books might not be bound in fine leather, but they'll do. :)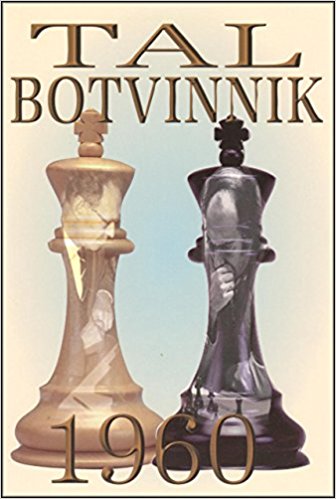 Tal-Botvinnik 1960 (Mikhail Tal): The best book on a World Championship match ever written. Tal was as brilliant a writer as he was a player, and the stylistic differences between the two combatants created fireworks over the board. Every serious player should read this book at least once.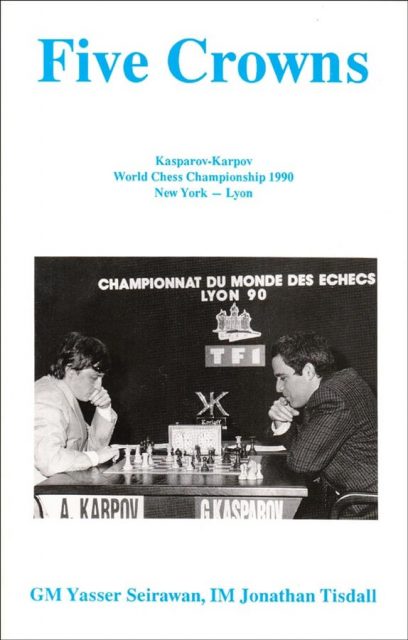 Five Crowns: Kasparov-Karpov, World Championship 1990 (Seirawan & Tisdall): Something of a nostalgia pick. The 1990 World Championship was the last in the legendary series of K-K battles, and it was the first I was aware of as a young player. Seirawan's notes are sharp and fun while Tisdall provides the on-site color. From London to Elista (Bareev & Levitov): This is the inside story of Kramnik's 2000, 2004, and 2008 match victories. Bareev, who was one of Kramnik's seconds, gives readers a bracingly honest look at what it takes to win the most coveted title in chess.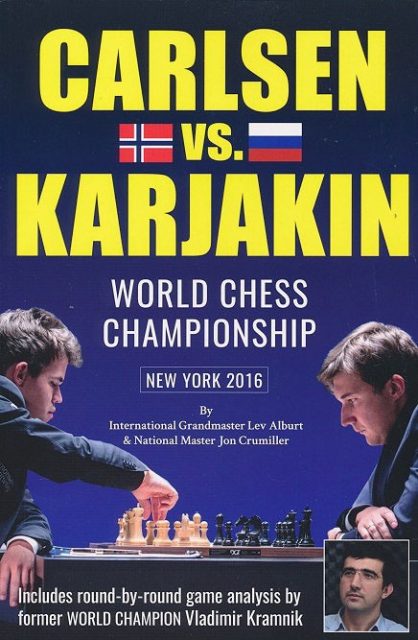 Carlsen vs. Karjakin: World Chess Championship 2016 (Alburt & Crumiller): You can read my review in the December issue for complete details, but put briefly, this is a comprehensive analysis of the games of the 2016 World Championship match. The color pictures are a nice bonus, but it's Vladimir Kramnik's contributions that make the book special.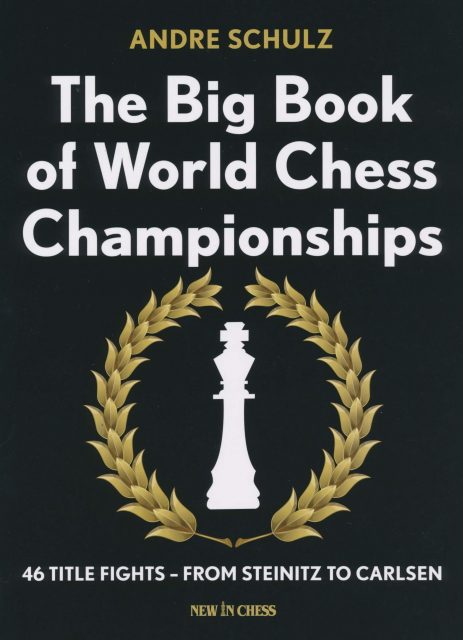 The Big Book of World Chess Championships (Andre Schulz): Schulz covers the full history of World Championship matches (excluding Carlsen-Karjakin), one to a chapter, and with one representative annotated game per match. If it's historical perspective you're looking for, this is the book for you! Perhaps your gift-ee already has all of these books, or perhaps they're just not into chess history. No worries! Here are some alternatives you might consider.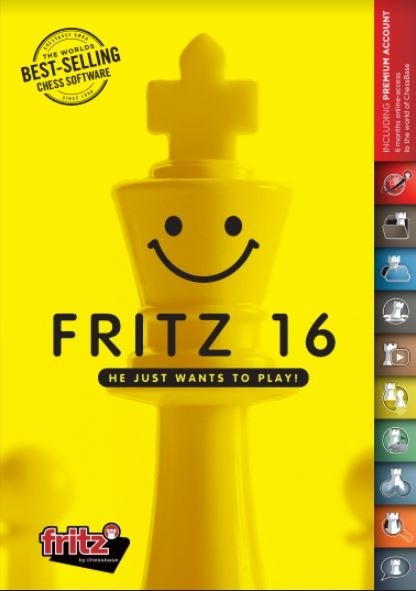 Fritz 16 (Chessbase): The Fritz family of engines is the 'granddaddy' of computer chess. Today's Fritz is authored by Vas Rajlich, and while it's not quite on a level with the very best engines – Houdini 6, Komodo 11.2, and Stockfish 8 – it's more than powerful enough to destroy any human who dares play it at full strength. Fritz 16 comes with a new and improved interface, suitable for online play at playchess.com and for multiple training modes. A 6 month Premium chessbase.com account is included with purchase. Calculation with Dvoretsky and Endgames with Dvoretsky (Dvoretsky and Gustafsson, Chess24): Despite his having left this world last September, Mark Dvoretsky's influence continues unabated on our beloved game. Dvoretsky completed two video series for chess24.com subscribers not long before his death, dealing with calculation and endgame play. These videos, the single best introduction to his thought, are now available for standalone purchase on DVD. Dvoretsky's enthusiasm and deep chess understanding are on full display here, and both series warrant multiple viewings.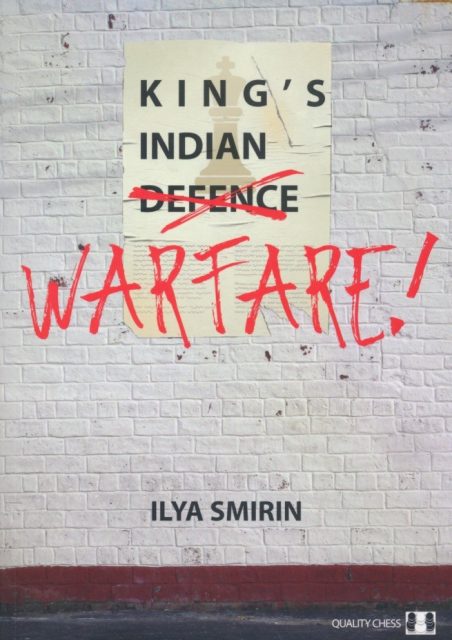 King's Indian Warfare (Smirin): I had hoped to discuss Ilya Smirin's wonderful King's Indian Warfare in my September 2017 roundup of recent King's Indian books, but once again, space limits and structural 'fit' meant that I had to leave it on the cutting room floor. It is a pity, because this is one of my favorite books published in the last few years. Whereas Kotronias et al can teach you the theory of the King's Indian, Smirin helps you understand its spirit. The games, many from Smirin's own practice, are organized thematically and are thoroughly delightful.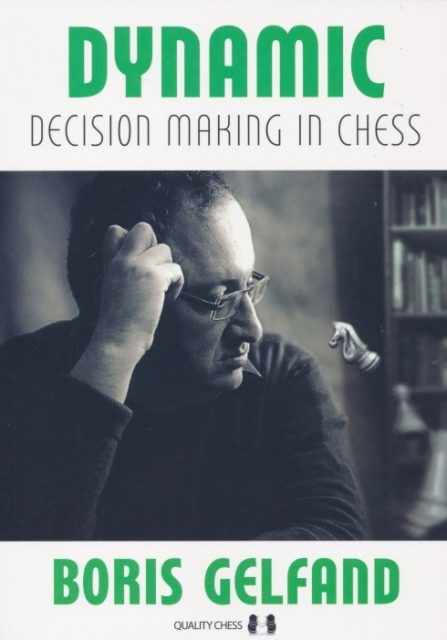 Positional Decision Making in Chess and Dynamic Decision Making in Chess (Gelfand): Now available in paperback, these are required reading for ambitious players looking to make serious improvement. What makes them particularly valuable in my view is the way in which Gelfand marries his classical chess training with insight into modern technology, admonishing us to think for ourselves and remember that we are not machines!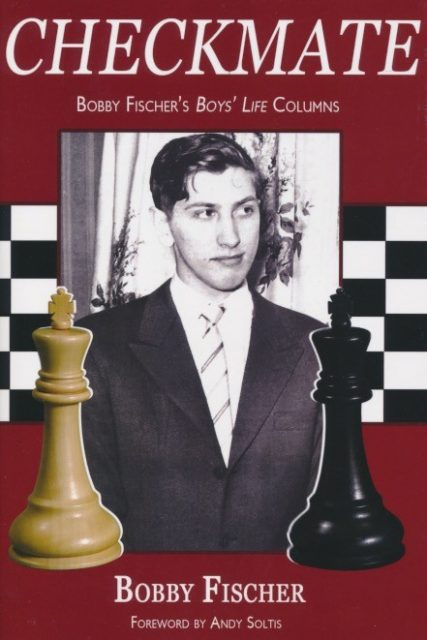 Checkmate: Bobby Fischer's Boys' Life Columns (Fischer and Soltis): Fischer aficionados will enjoy this edition of Fischer's columns from Boys' Life Magazine between 1966 and 1970, collected in one volume for the first time.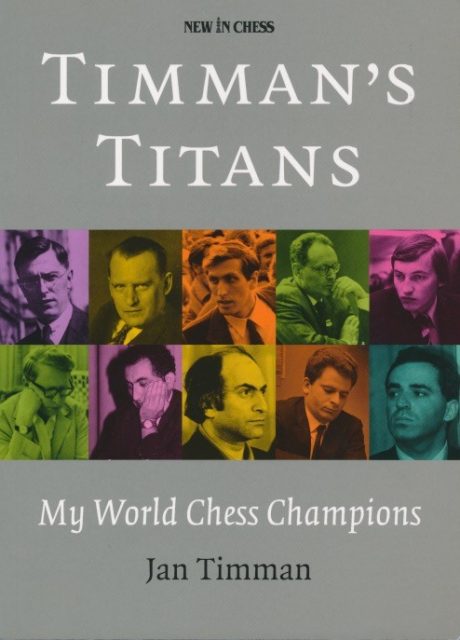 Timman's Titans: My World Chess Champions (Timman): I will be discussing this book at length in an upcoming issue of Chess Life, but for now, let me say this: very few writers, in the chess world or outside of it, can write the way Jan Timman does. His elegiac portraits of the great champions of the past – particularly that of Tal – are masterworks of detail and pathos. His analysis of their games is up to his usual lofty standards. This is a modern classic.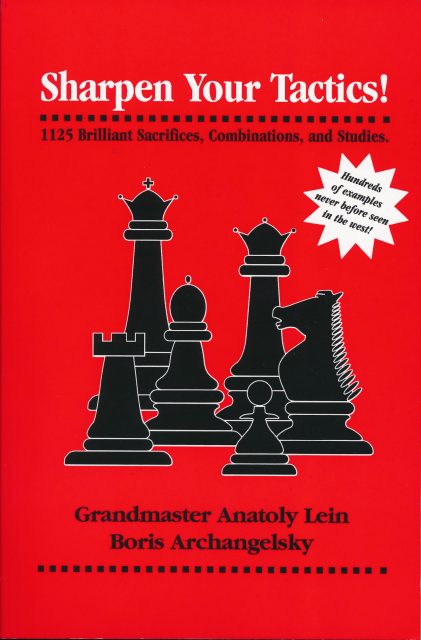 Sharpen Your Tactics (Lein and Archangelsky): One of my favorite 'old school' tactics books. There's no fluff here, just 1100+ positions for you to bash your head against. One Pawn Saves the Day: A World Champion's Favorite Studies and One Knight Saves the Day: A World Champion's Favorite Studies (Tkachenko): It is rare that chess books can function as stocking stuffers, but with these two books, published by newcomers Elk and Ruby, we have just that! Each pocket-sized title contains 100 endgame studies revolving around either a pawn or a knight as the 'hero' of the position. Sergey Tkachenko is a lauded study composer with a keen aesthetic eye, and the studies are beautiful while remaining comprehensible. This list should get you started with your chessic gift giving. (Or self-gifting. Hey, I don't judge!) From Omaha, Nebraska, and from my family to yours, here's to a meaningful holiday season and a better New Year.