The Isle of Man International, one of the strongest open tournaments of the year, begins tomorrow. This year's field is particularly strong, featuring 5 players from the World's top 10:
Magnus Carlsen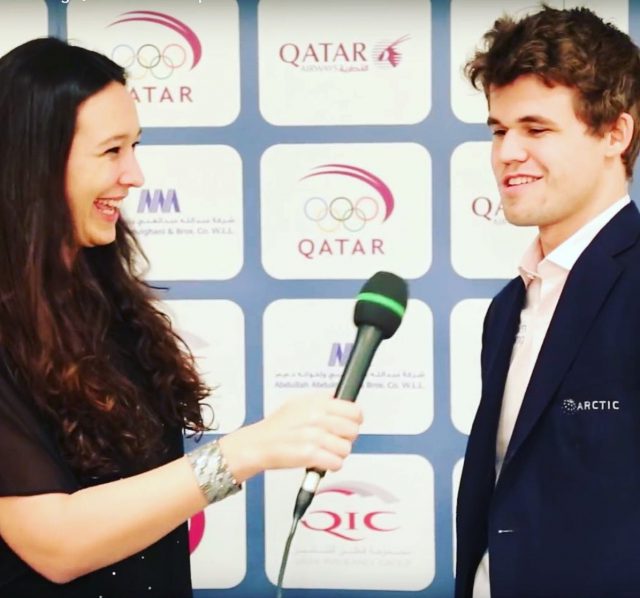 Magnus Carlsen after winning the 2015 Qatar Masters Open
Carlsen decided to join the tournament after his unexpected early knockout at the World Cup.
"Most of all I wanted to play against the best in the world again as soon as possible. I just want to play chess again!" -Magnus Carlsen, "Chess.com Isle of Man, By the Numbers"
Carlsen's most recent classical open tournament was the 2015 Qatar Masters where he won 1st by defeating Yu Yangyi in blitz tiebreaks.
Fabiano Caruana
Caruana tied for 1st with Pavel Eljanov at last year's Isle of Man Open, bringing his rating to 2823, his peak of 2016. https://twitter.com/FabianoCaruana/status/910096521487683584
 Hikaru Nakamura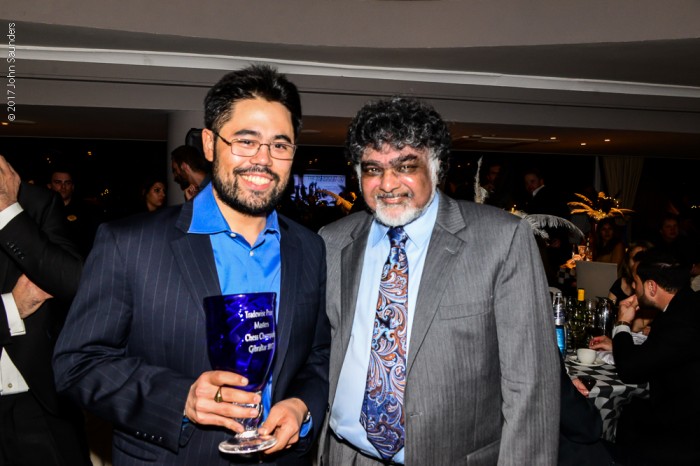 Hikaru Nakamura after winning the Gibraltar Open for the third year in a row. Photo: John Saunders
Nakamura is known for excelling at open events, winning the Gibraltar Open three times in a row and the 2nd edition of Millionaire Chess.
Vladimir Kramnik
This year's Isle of Man Open also features all 3 of the most recent World Champions (Carlsen, Anand, and Kramnik), which is especially exciting because both Kramnik and Anand rarely compete in open tournaments. Kramnik's most recent one was the 2015 Qatar Masters where he was in contention for 1st until the final and ultimately tied for 3rd.
Viswanathan Anand
Although Anand has played in an open event slightly more recently (the 2016 Gibraltar Open), before that it had been 23 years. https://twitter.com/johnchess/status/911317734419464192
Round 1 Pairings
The tournament starts out with a key match-up right away as Caruana and Kramnik are paired against each other in round 1.

https://twitter.com/FabianoCaruana/status/911299168039292930 https://twitter.com/johnchess/status/911308406425825280
The Isle of Man Masters runs from Saturday, September 23, to Sunday, October 1st, with rounds every day, starting at 8:30 a.m. EST. Watch live games and commentary on Chess.com TV and the Official Website.