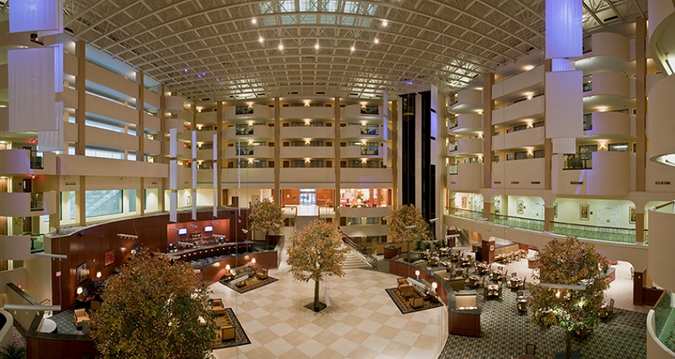 The Washington DC/Rockville Hilton Hotel is centrally located near work and play. Just steps away from the Twinbrook (Red Line) Metro Station, the hotel provides convenience for those looking to explore the Washington DC attractions or are in town for business
The Maryland Chess Association will again be hosting the US Cadet Championship this year. This is an invitational for the top under-16 players in the US. This year we will have a field of 10 players. The tournament runs from July 23nd to the 27th at the Rockville Hilton. The live games, standings, and pairings will be at
http://uscadet.mdchess.com
. The time control is 40/90, SD/20 + 30".

The games for the first four days are at 11am and 5:30pm. The final round on Wednesday starts at 10am. The winner receives a scholarship to UMBC and the top three receive free entry to the
5th Annual Washington International
. This year's field is balanced and strong. There are only 160 rating points from the 1st to last seed and everyone is rated over 2300. The full field is below.
| | | | |
| --- | --- | --- | --- |
| John Gabriel Ludwig | 2490 | | FL |
| IM John Michael Burke | 2480 | | NJ |
| FM Craig Hilby | 2476 | | CA |
| FM Praveen Balakrishnan | 2424 | | NJ |
| Ethan Li | 2381 | | NY |
| FM David Brodsky | 2357 | | NY |
| Albert Lu | 2349 | | CA |
| FM Aravind Kumar | 2347 | | CT |
| Brandon Jacobson | 2333 | | NJ |
| Yoon-Young Kim | 2327 | | CT |