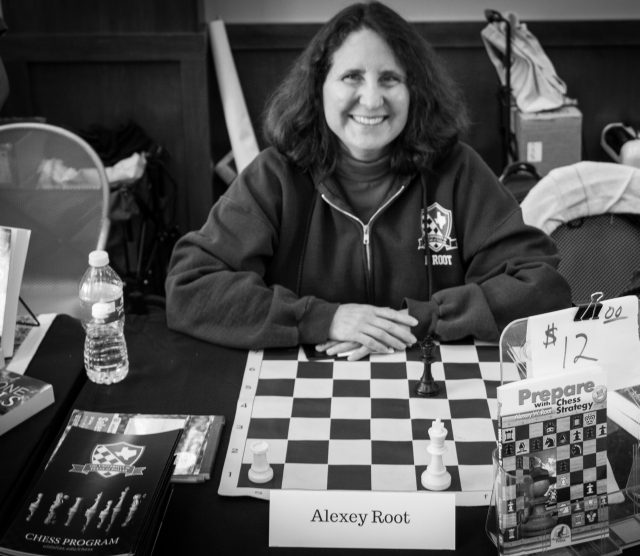 WIM Dr. Alexey Root
The #9 article in Best of US Chess 2017 is
 In Memory of Dad: Chess, Parenting & Crossing Borders
by
WIM Dr. Alexey Root.
Alexey's moving essay preceded this year's viral #MeToo movement, recognized on
Time 
in the magazine's "Person of the Year" coverage. Root recalled positive memories of her dad's early chess lessons. Then she revealed abusive treatment from a Canadian chess coach on her first trip abroad.
When I first took a Greyhound to Vancouver, BC, at age 13, my dad forgot about the border that I would have to cross. I had no ID, no permission letter from my parents, and less than $50 on me. The Canadian officials told me that I was likely travelling to be a child prostitute on Granville Street. I cried, showed them my chess clock, and they let me continue on to Vancouver. I stayed with a Canadian who had volunteered to be my chess coach (for free) after my match with Bob Ferguson. Although my first few trips to the Canadian's apartment were okay (after that first traumatic border crossing, I traveled with a permission letter from my dad), in retrospect "grooming" occurred. The outcome is familiar to anyone who reads salacious newspaper accounts of one-on-one teacher-student or coach-athlete encounters. There were several instances of abuse when I was 14 and 15 years old. I did not tell my mom until months after the last incident.
Root also discussed the way her childhood in chess affected her own parenting philosophy.
I followed a protective-helicopter model compared to my dad's free-range parenting model. (I) remind other parents to never leave their child one-on-one with a coach or teacher. Know the signs of abuse. And pay attention to where national borders are! On the other hand, I respect my dad for believing me about the abuse and for helping me follow through with bringing that Canadian to justice. It is important to support victims of abuse and my dad supported me. He loved me and I love him.
Root is also a former US Women's Chess Champion and an author. Shop for her books at 
US Chess Sales  
and
her amazon page.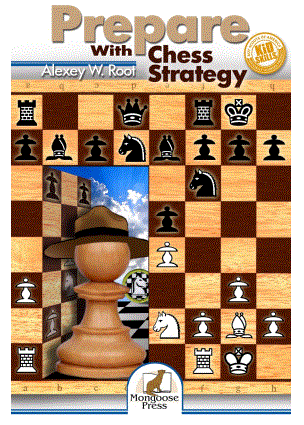 Alexey will be giving a simultaneous chess exhibition and signing copies of her new book, "
Prepare With Chess Strategy
" on January 27.
Find full details here.
---
I was surprised by this article.  I wasn't expecting to be so affected by it.  The vulnerability in Dr. Root's writing and her candid and honest report touched me deeply.  The article seemed to be both a tribute to her dad as well as a cathartic process.  I applaud her for sharing her personal story.-
Jennifer Vallens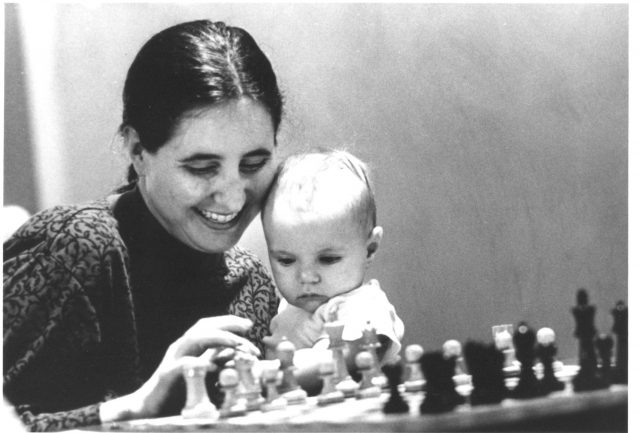 Alexey with her daughter Clarissa
This touching tribute to Dr. Root's late dad extends to all chess dads on Father's Day. Like many others, she learned how to play chess from her dad and he later paid for lessons and tournaments. Her father supported her through the many ups and downs, including one particularly difficult life event. -
Michael "f-pawn" Aigner
BEST OF US CHESS 2017 COUNTDOWN
8. ??? 9.
In Memory of Dad: Chess, Parenting & Crossing Borders
by
WIM Dr. Alexey Root
10. 
Petrosian Wins World Open: 'Forget About the Draw'  
by
 Jamaal Abdul Alim
Judging article