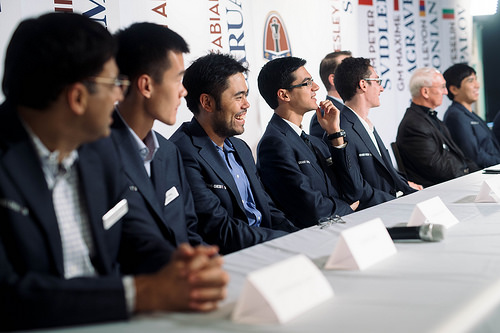 Photo: Austin Fuller
While my Sinquefield Cup preview from earlier this year describes the achievements and chances of many of the London Classic competitors, there have been a few notable changes since then:
1. Fabiano Caruana is the top seed and clear number 2 in the world.
In the months since the Sinquefield Cup, Caruana's rating has risen to 2823, within 17 points of Magnus Carlsen. This incredible progress is due to his Olympiad gold victory on the American team in Baku and his 2900+ performance at the
 chess.com Isle of Man International,
where he tied for first with Pavel Eljanov.
2. Wesley So has set the pace of the Grand Chess Tour.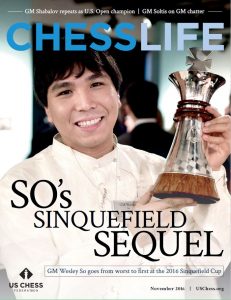 Wesley So on the cover of Chess Life Magazine
Because of his Sinquefield Cup victory, So is in the clear lead for the Grand Chess Tour. In fact, the only player who can pass So is his Olympiad teammate, Hikaru Nakamura, and they face off in the very first round. So has been nearly invincible this year. His Sinquefield Cup victory is his strongest tournament victory to-date, and he won gold on both the American team and as the Top Board 3 at the Olympiad.
3. Vladimir Kramnik and Michael Adams will be joining the field.
Former World Champion Kramnik will add another 2800+ to the competition, giving the London Classic every player in the top ten except for Carlsen and Karjakin. Adams, who went undefeated last year, is another nice addition to the field.
4. There are more events to watch than the super-GM tournament.
The London Classic is part of an entire festival with many opportunities to view great games or even compete yourself:
The British Knock-out Championship features eight grandmasters, including Nigel Short, Gawain Jones, and Luke McShane.
The FIDE Open, Super Rapidplay, and Weekday Tournaments offer the chance for any player to join in the competitive atmosphere.
Grandmaster Simuls will be given by Jon Speelman and John Nunn.
Games start tomorrow, December 9th. For more information, visit the London Classic and Grand Chess Tour Official Websites.