The Pan-American Intercollegiate Championships (Dec 27-30)
are currently underway in Columbus, Ohio, with 58 teams participating.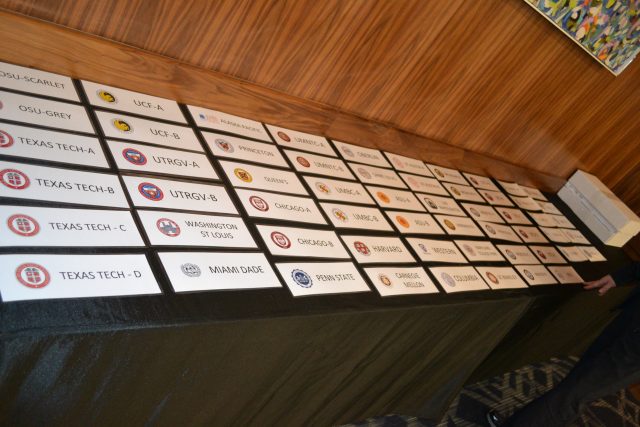 Photo Al Lawrence
Defending champions from Webster University had an arduous journey to Ohio, chronicled by GM Susan Polgar on twitter. https://twitter.com/SusanPolgar/status/945755594316795904 https://twitter.com/SusanPolgar/status/945813906529845253 Four teams from Webster are registered for the Pan-Ams, including a formidable "C" team, made up of friends from Scholastic days in New York. https://twitter.com/SusanPolgar/status/946161083273957376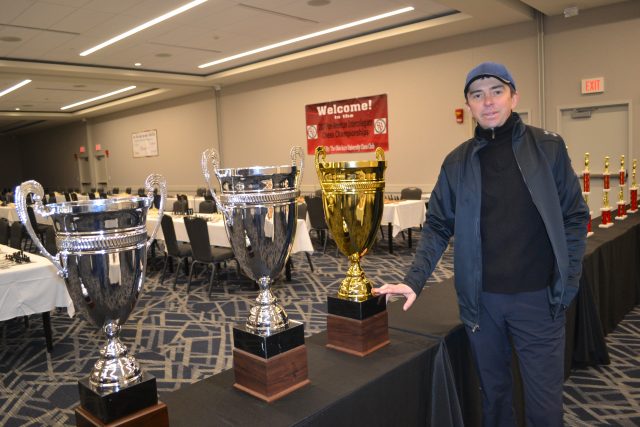 Onischuk in Columbus, Photo Al Lawrence
GM Alexander Onischuk, runner-up in the US Chess Championships and coach at Texas Tech University, is also ready for battle, as he cheerfully poses with the first place trophy. Up to the challenge as well is GM Alejandro Ramirez, coach at Saint Louis University. According to Ramirez, the US Chess College team of the year "is in high spirits, coming off a three-day training camp. The SLU team is very close knit and we are going to fight with the best we have."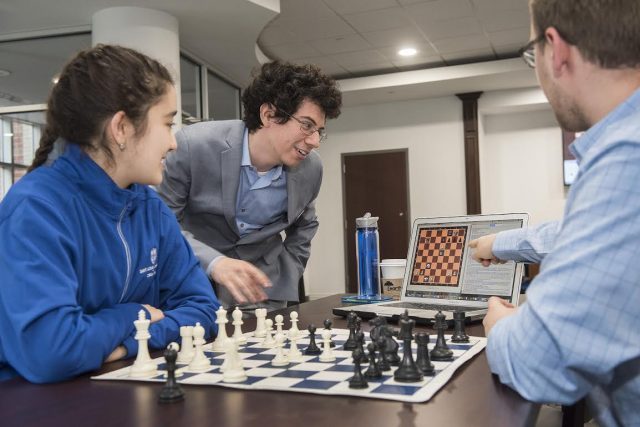 SLU coach GM Alejandro Ramirez at a training session.
Find more details on the official site
and
follow live games here.