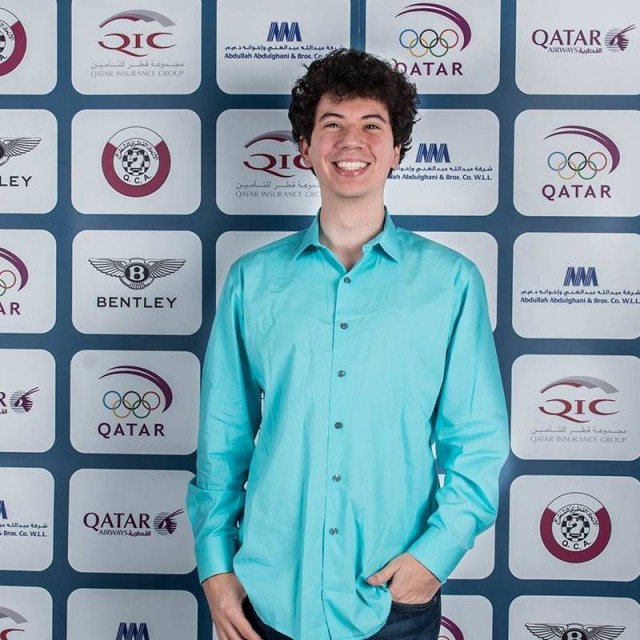 Alejandro Ramirez at the Qatar Masters, Photo David Llada
The #4 article in Best of US Chess 2015 is
Four Medals in
Greece: "This is real chess"
by GM Alejandro Ramirez. Judges enjoyed his fluid and energetic writing style that made readers feel like they were at the World Youth too.
"I'm so glad it's over… I can't take it anymore. I mean, we've been to nationals – several times – but this… this is another level."
I didn't quite recognize him, all I was certain of was that he was a parent of a USA player – it is hard to remember everyone in a 300+ team delegation – but in his face I could see the same expression of mixed feelings that many other parents wore. Relief the stress of the tournament was over, and at the same time appreciation for the greatness of the tournament and the experiences it provides.
Chess in America is rather strange, making it difficult to convey the way tournaments are played in Europe. Weekend swisses, different playing schedules, four rounds in one day… these are concepts that are very familiar to American chess players, especially scholastic participants, but unheard of in the old continent. "This is real chess!" the same parent continued, "It's a different world."
The Judges Sound Off
There's a great flow to this article--I like Alejandro's pace and his profile of each player is descriptive and gripping. I've never been to a World Youth tournament, but it sounds exhausting! (In a good, life-changing experience kind of way).- Kostya Kavutskiy Although I didn't attend the 2015 World Youth, I can relate to the view expressed by the parent in this article.  Ramirez was assigned to my son (and other players) at the 2012 World Youth, and this piece captures some of the same aspects of that unique competition:  the anxiety, exhaustion, and the inevitable combination of triumphs and tragedies.   - Kele Perkins Ramirez provides a solid recap of the World Youth. He aptly highlights the differences in tournament style that American's are used to playing in the US and that played in other parts of the world. I especially like how he notes that a good tournament is not limited to medals.  "A good tournament can even be simply personal improvement: we had players jump up more than 100, and sometimes more than 200 rating points." I think it is important to convey that message to all chess players.  - Jennifer Vallens GM Alejandro Ramirez reflected on a tiring fortnight in Greece, spent coaching some of the country's most talented youngsters as they challenged the World.  The experience came across somewhat paradoxical.  Indeed players and parents "suffered through all the happiness and sadness that comes from an international chess tournament." For people watching the games online from home, this report added the human perspective to the event. A must-read for any child and parent contemplating playing in the World Youth in future years.- Michael Aigner Although more American scholastic players, as well as their parents, are experiencing first-hand what a World Youth Chess Championship feels like, still tens of thousands of other Americans might never have that opportunity due to finances or ratings. GM Alejandro Ramirez gave an insightful portrayal of living through two weeks of such an event. Personal I played in two WYCC's so I related with article)- Claudia Munoz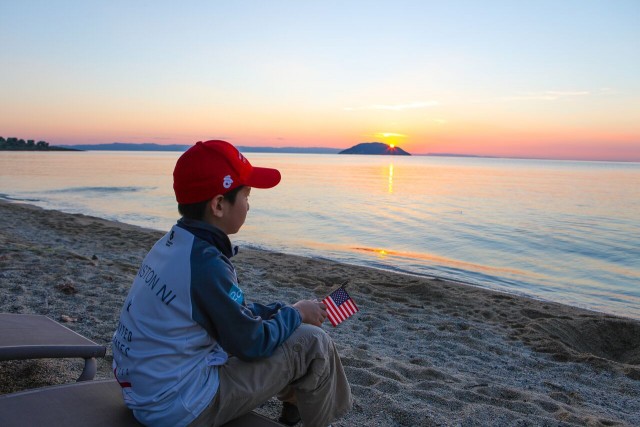 Winston Ni at the 2015 World Youth sporting his Two Sigma uniform
Best of CLO 2015 Countdown 
#4- 
Four Medals in
Greece: "This is real chess
 by GM Alejandro Ramirez #5- 
"No Offense, but
GMs Aren't Good at Bughouse"
 By GM Irina Krush
(Judging article) 
#6-
Eric Rosen on his Final IM Norm
by IM Eric Rosen
(Judging article) 
#7 – 
Samir Sen on the US Chess School
 by Samir Sen
(Judging article)
#8-
Why is Carlsen Dominant? (A Theory)
 by Cristian Chirila
(Judging article) 
#9- 
Shabalov Completes Quest at U.S. Open
 by FM Mike Klein
(Judging article) 
#10- 
The View From the Other End of the Playing Hall
by Ben Silva
(Judging article)