A long-time nationally syndicated chess columnist and the face of the Fischer-Spassky match in America,
Shelby Lyman died Sunday
at age 82.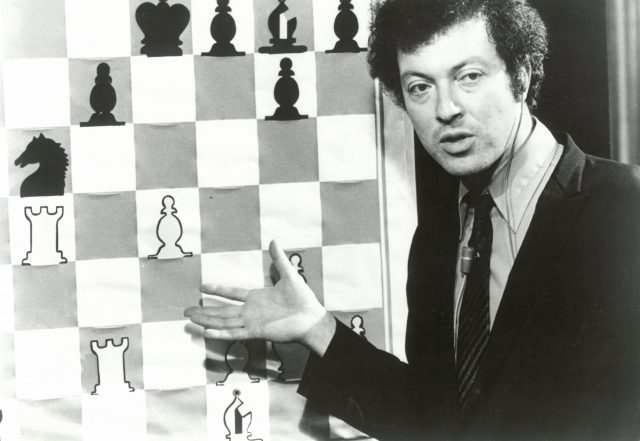 courtesy subject
The nephew of Harry Lyman, the "dean of New England Chess," Lyman cut his chess teeth in Boston, where he attended Harvard, before moving to New York and becoming a master. Lyman's star turn came in 1972, when America was deep in the grip of Fischer-fever. He
led PBS's coverage
of the Fischer-Spassky match, bringing chess to millions of people who, in other circumstances, might never have been exposed to the game. The show became so popular,
Lyman told Dylan Loeb McClain in 2008
, that it temporarily pushed Sesame Street off the air. Lyman's storied career as a chess columnist began immediately after the 1972 match ended. Originally written for New York's Newsday, it was at its peak syndicated to 82 newspapers, with 45 still carrying the column when Lyman died. Lyman is survived by his wife, Michele, and a large, loving family. US Chess invites its members to add their memories of Lyman and the 1972 match to the comments to this page.