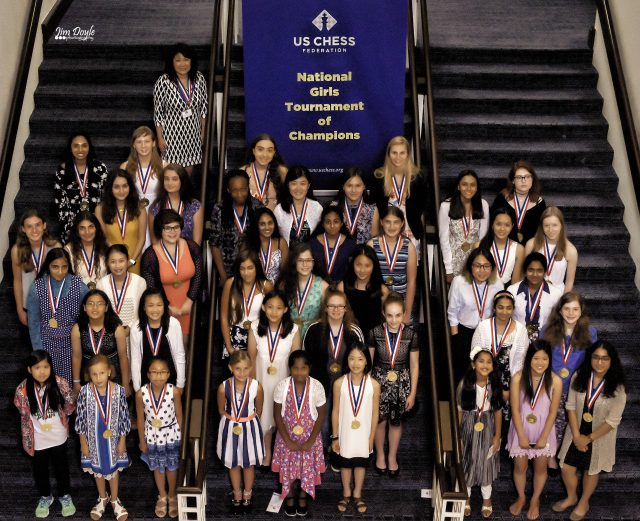 In the old days, the kickoff of the U.S. Open Chess Championship was, let's say, a bit sleepy. Sure, there were grandmasters to ogle. But any boiling up of excitement was slow to percolate, after quite a stretch of the nightly 7 p.m. rounds. And the spectators at the brief welcoming ceremonies of old were the players themselves. It was a sort of opening selfie.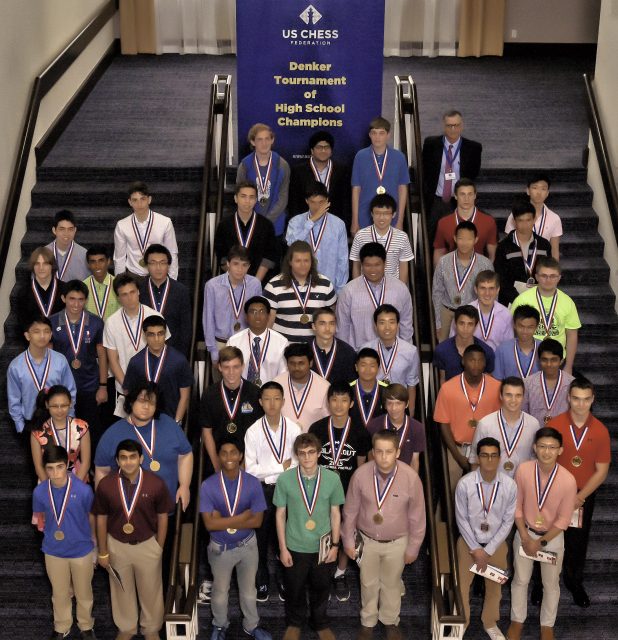 Stephen Shutt and Dewain Barber emceed the commencement that began with the traditional "Parade of Champions." US Chess National Tournament Organizer Franc Guadalupe gave the featured address. All three exhorted the young champs to "Pay It Forward" by teaching the game to others. https://twitter.com/USChess/status/891380668235730944 Barber, a career teacher and lifelong scholastic chess booster, is the real chess medic who injected junior championships into the U.S. Open, the longest-running chess championship in America, this year marking its 118
th
.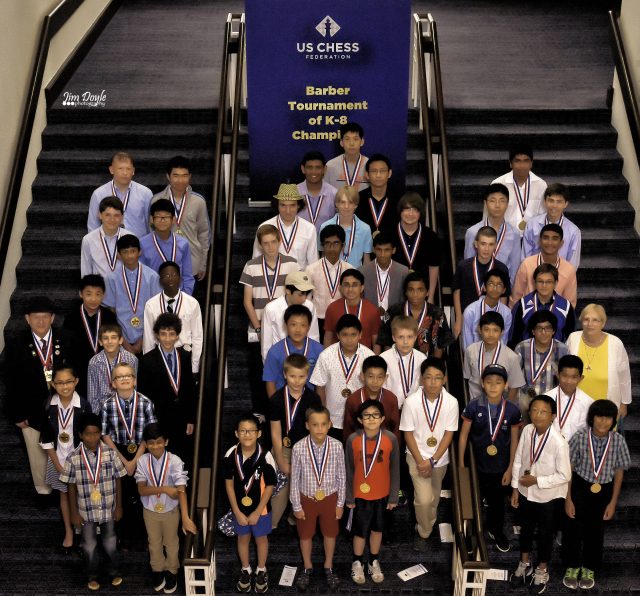 To be sure, the modern U.S. Open offers its own excitement—and lots of options. Players can choose a stately nine-round, one-game-per-night schedule, or play the same nine rounds in six days. Those frantically time-pressed can even play all the rounds in four days. The three schedules merge for the final three nightly rounds. The Open is just that—no separate sections here. You can sit down to play a master or a muddler, depending on your score. Those who can't get enough chess or don't have time for the main event can choose Bughouse, Blitz, a Weekend Swiss, a Scholastic and Quads.
Find results and pairings here and live games of top boards from the US Open and the Denker, Barber and NGTOC here. Follow our twitter @USChess for updates from Vanessa Sun and look for more photos by Jim Doyle on Facebook. 
https://twitter.com/USChess/status/891465436646322176