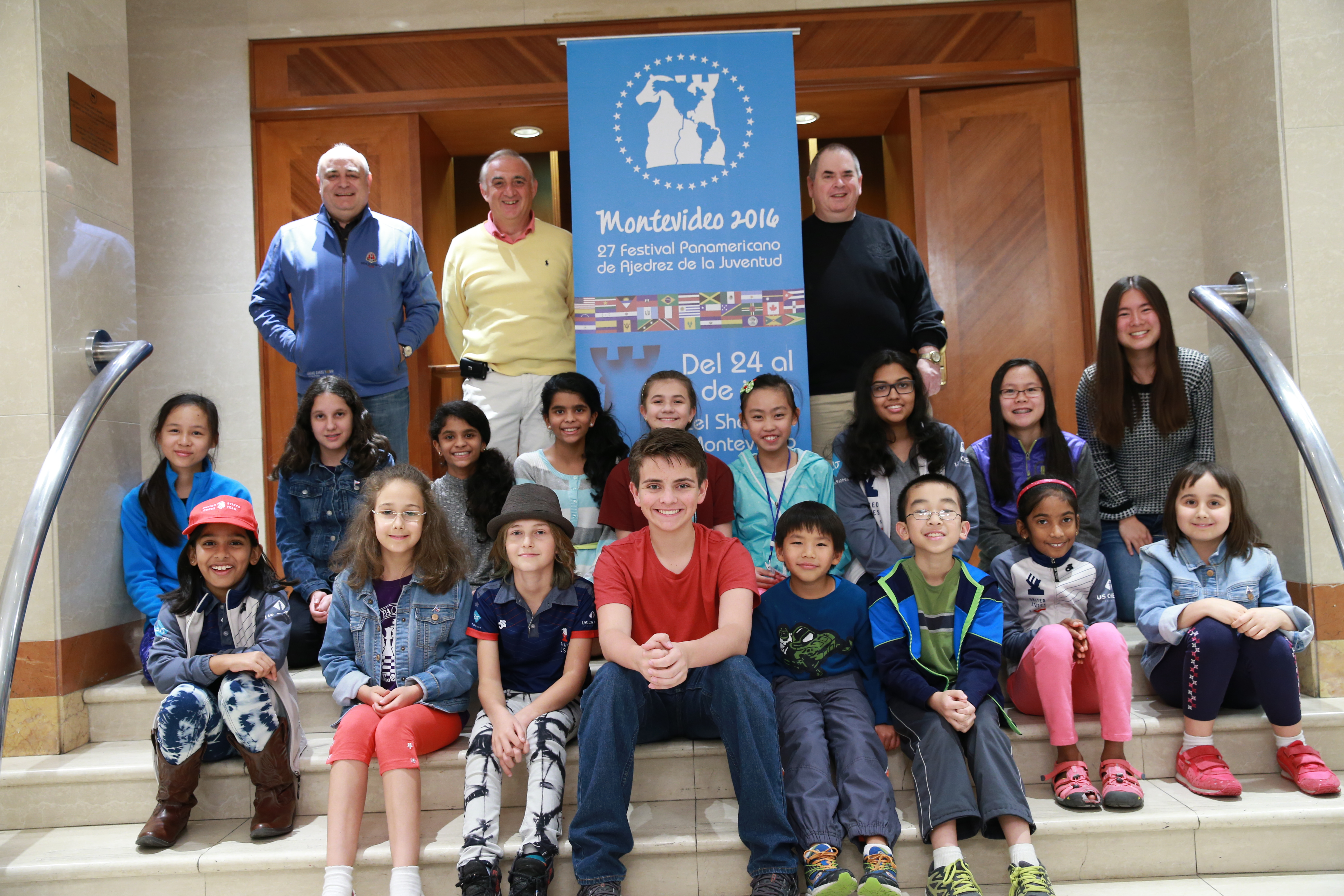 The US Team returned from the Pan-American Youth Championships in Montevideo, Uruguay with five gold medals, five silver and one bronze. Congrats to the team and coaches! FIDE Senior Trainer and Head of Delegation Aviv Friedman told US Chess, "At the end of a grueling schedule, when the smoke has cleared, once again the US youth team super-performed in the Pan American youth, that just finished in Montevideo Uruguay. Playing conditions, tournament organization, and accommodations were excellent, and are expected to even be topped when the World Youth is to be held there in 2017!" FSTs Michael Khodarkovsky and IM Armen Ambartsoumian were also coaches in Uruguay. Open u 8:
Marvin Gao
- gold (9/9!)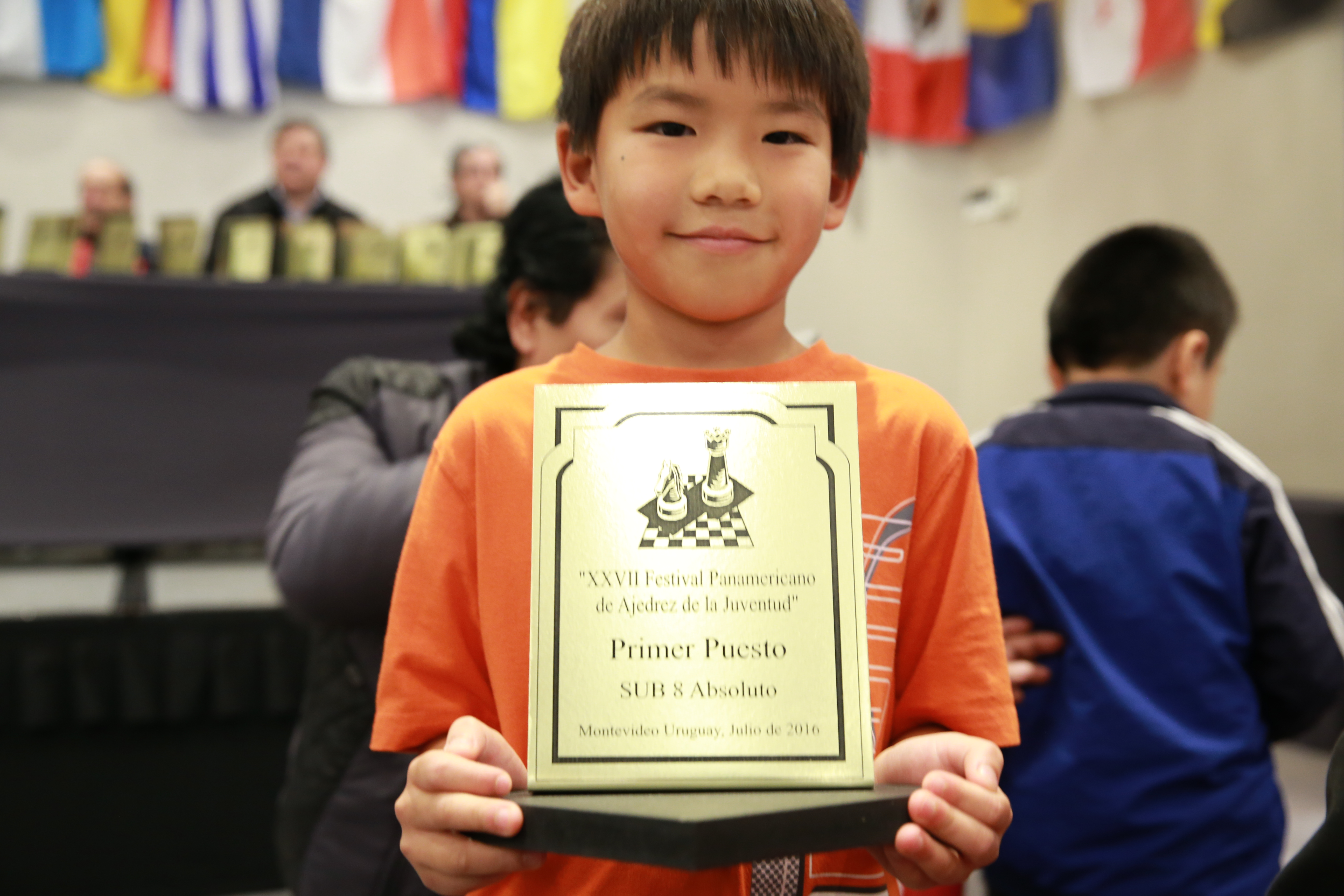 Marvin Gao, Photo Andy Ke
Girls u 8:
Sophie Velea
7 pts (gold on TB),
Anika Rajaram
7 (silver on TB).
Sofia Dewan
- 6th place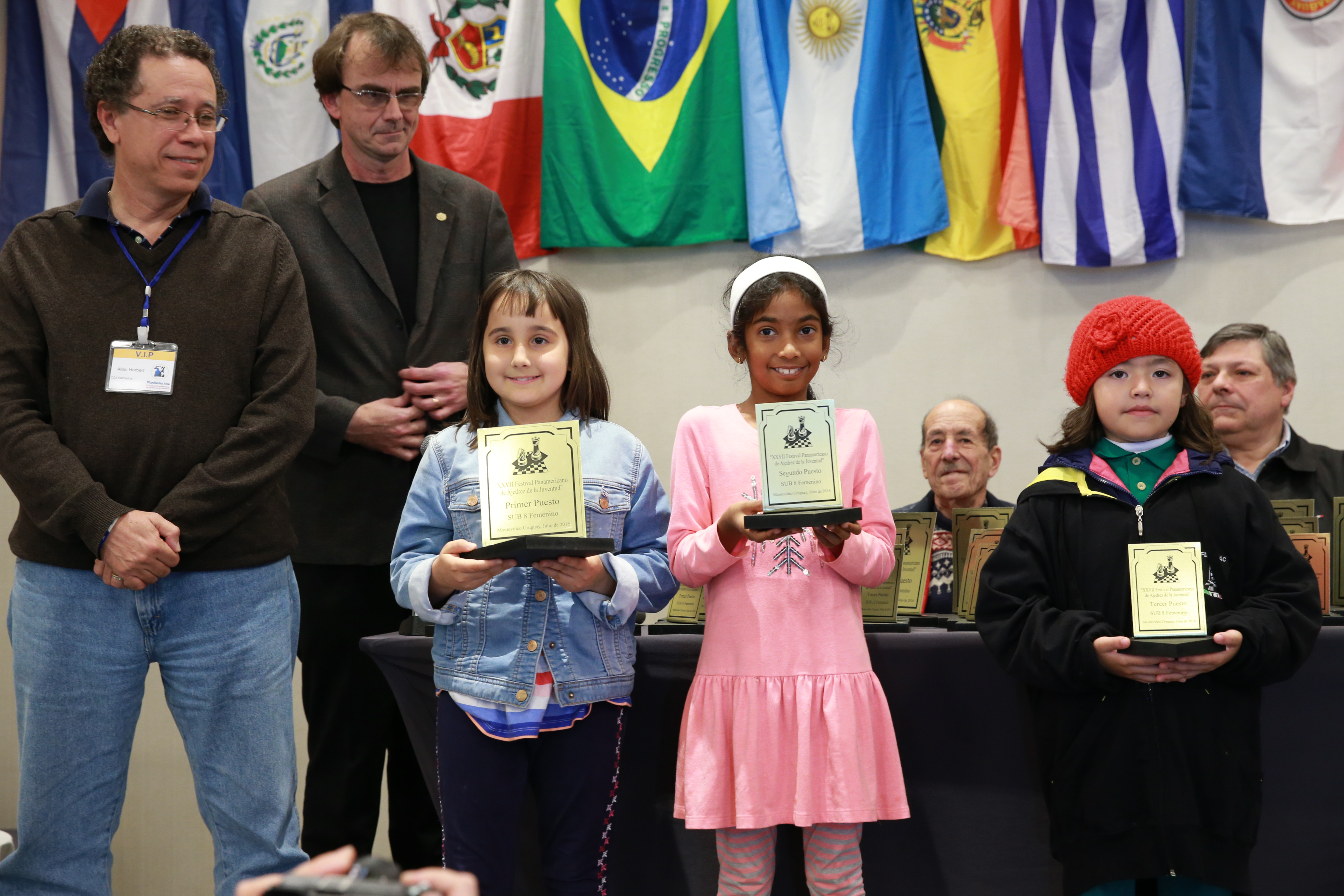 Girls Under 8 winners, including Sophie (left) and Anika (middle) from Team USA.
Open u 10:
Nico Chasin
7.5 pts - silver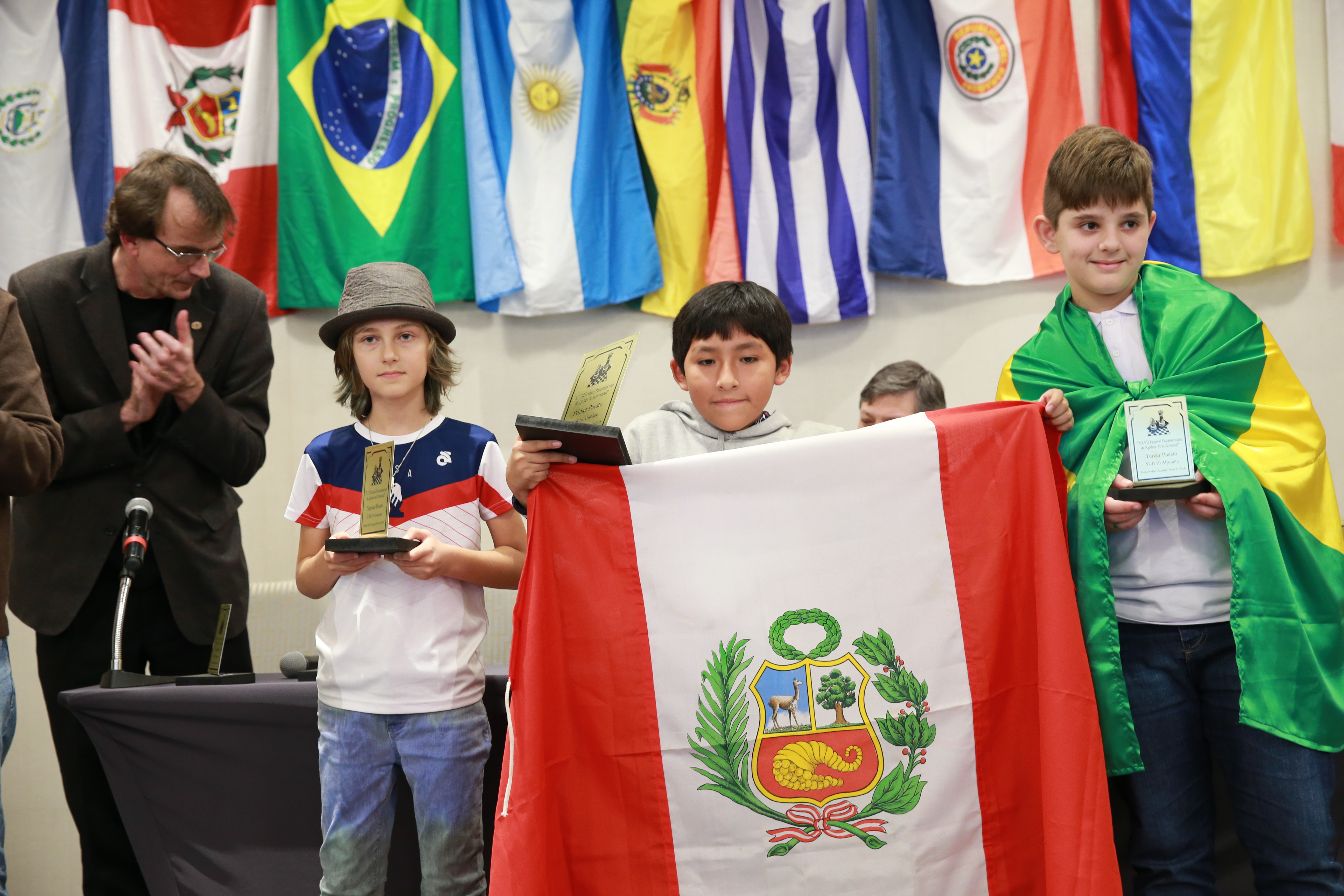 Nico (left), in the Boys Under 10
Girls u 10:
Rianne Ke
- Gold (9/9!).
Maya Behura
4th,
Stephanie Velea
5th.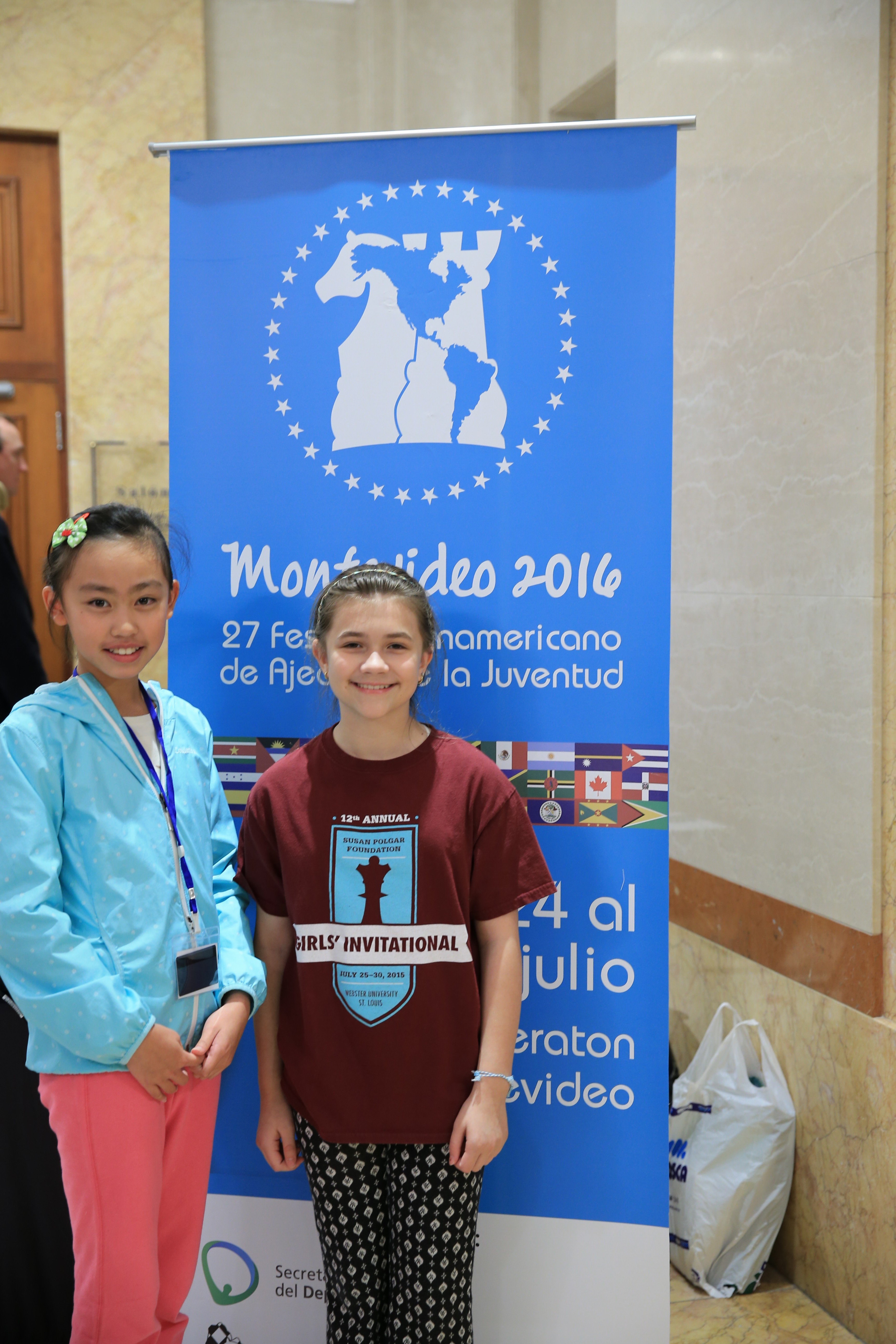 Gold medallists in the Under 10 and Under 12, Rianne Ke and Natassja Matus
Open u 12:
Arthur Guo
8 pts - gold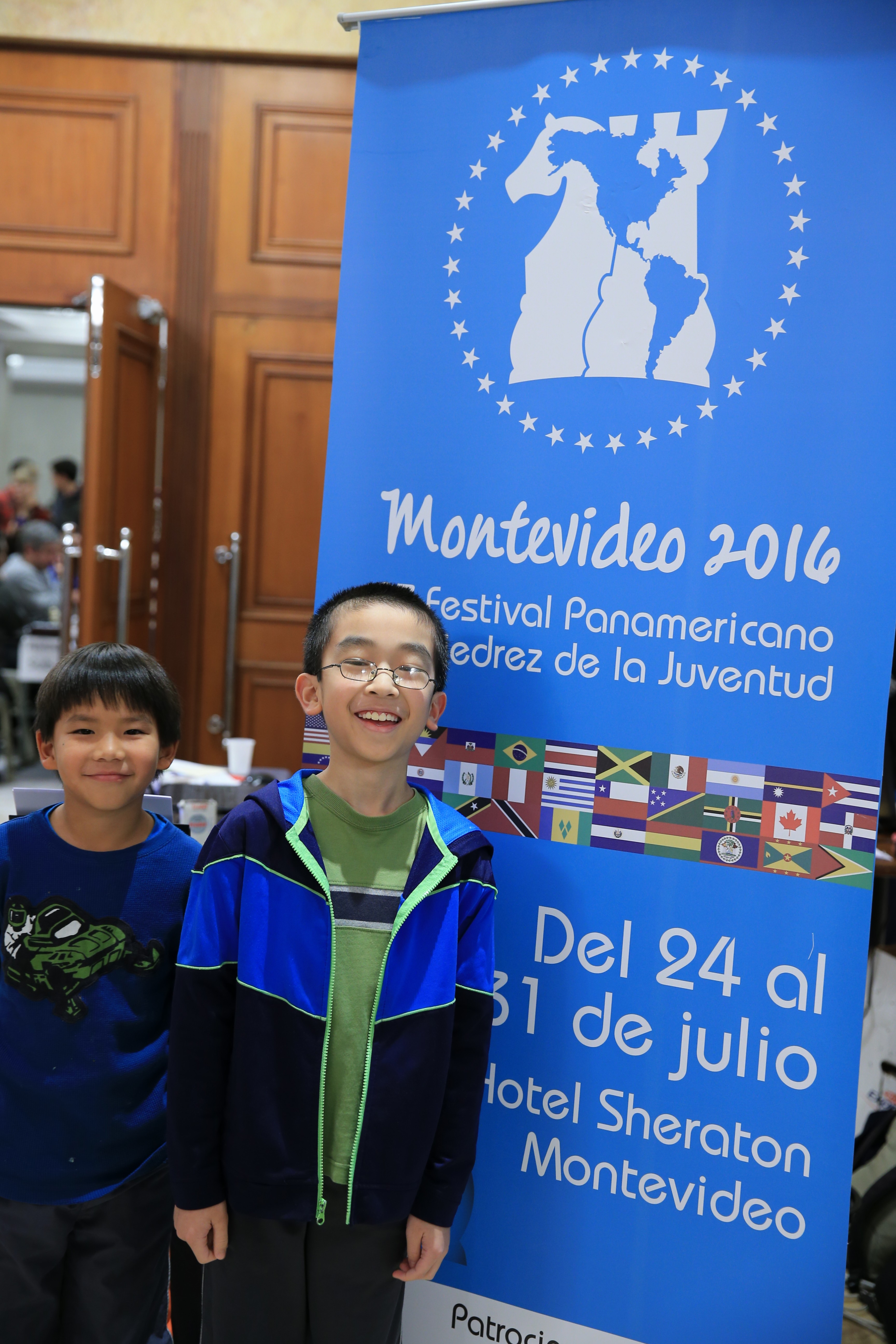 Marvin Gao and Arthur Guo
Girls u 12:
Nastassja Matus
8.5 pts - gold,
Aasa Dommalapati
8 pts - silver,
Ambica Yellamraju
7.5 pts  - Bronze.
Julia Miyasaka
4th (a sweep!)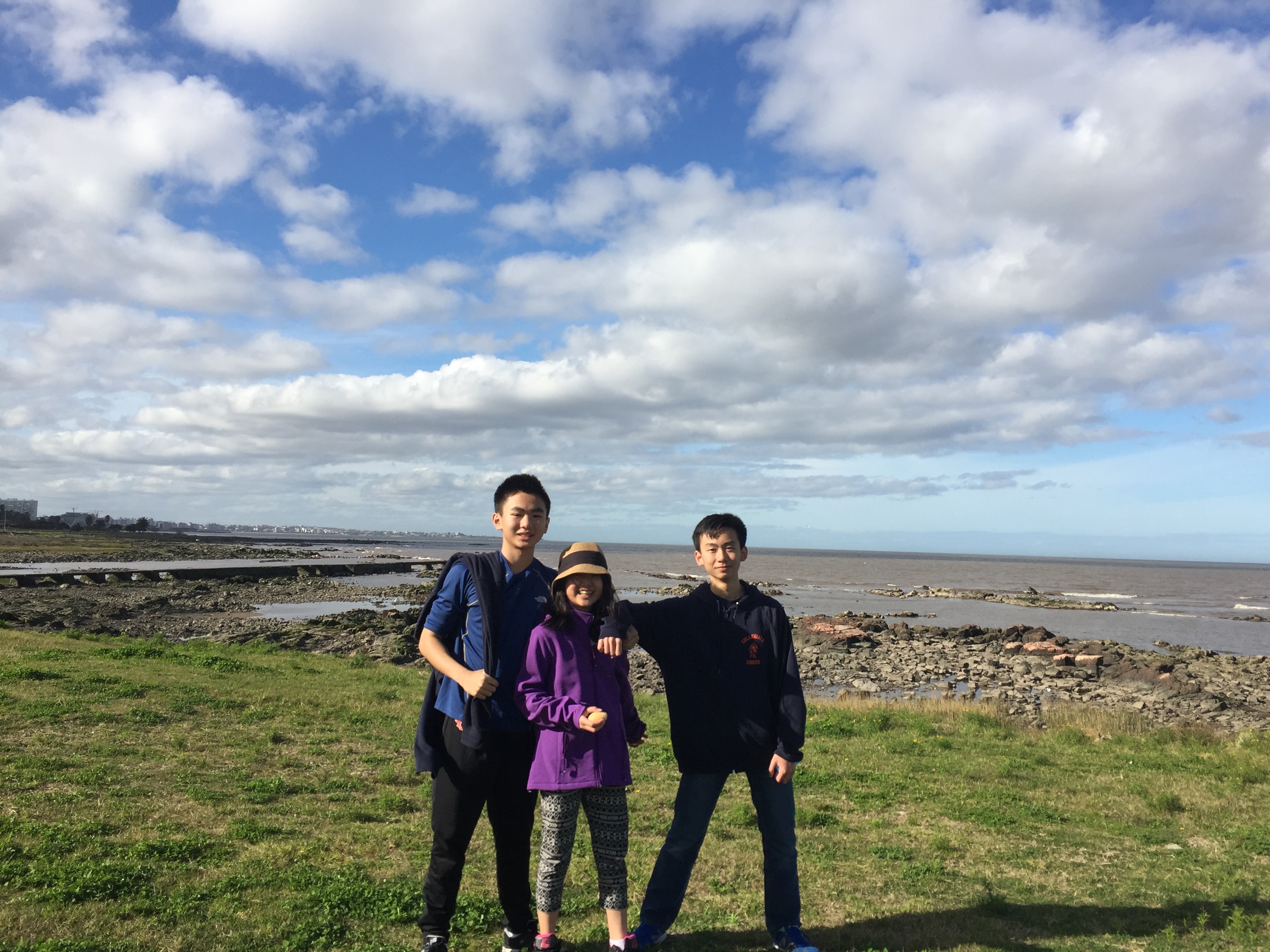 The Miyasaka siblings exploring Montevideo: Matthew, Julia and Marcus, Photo Jenny Ky
Girls u 14:
Camille Kao
4th,
Naomi Bashkansky
5th. Open u 16:
Marcus Miyasaka
6.5 silver (tie for first) Girls u 18:  
Apurva Virkud
: 7 pts - silver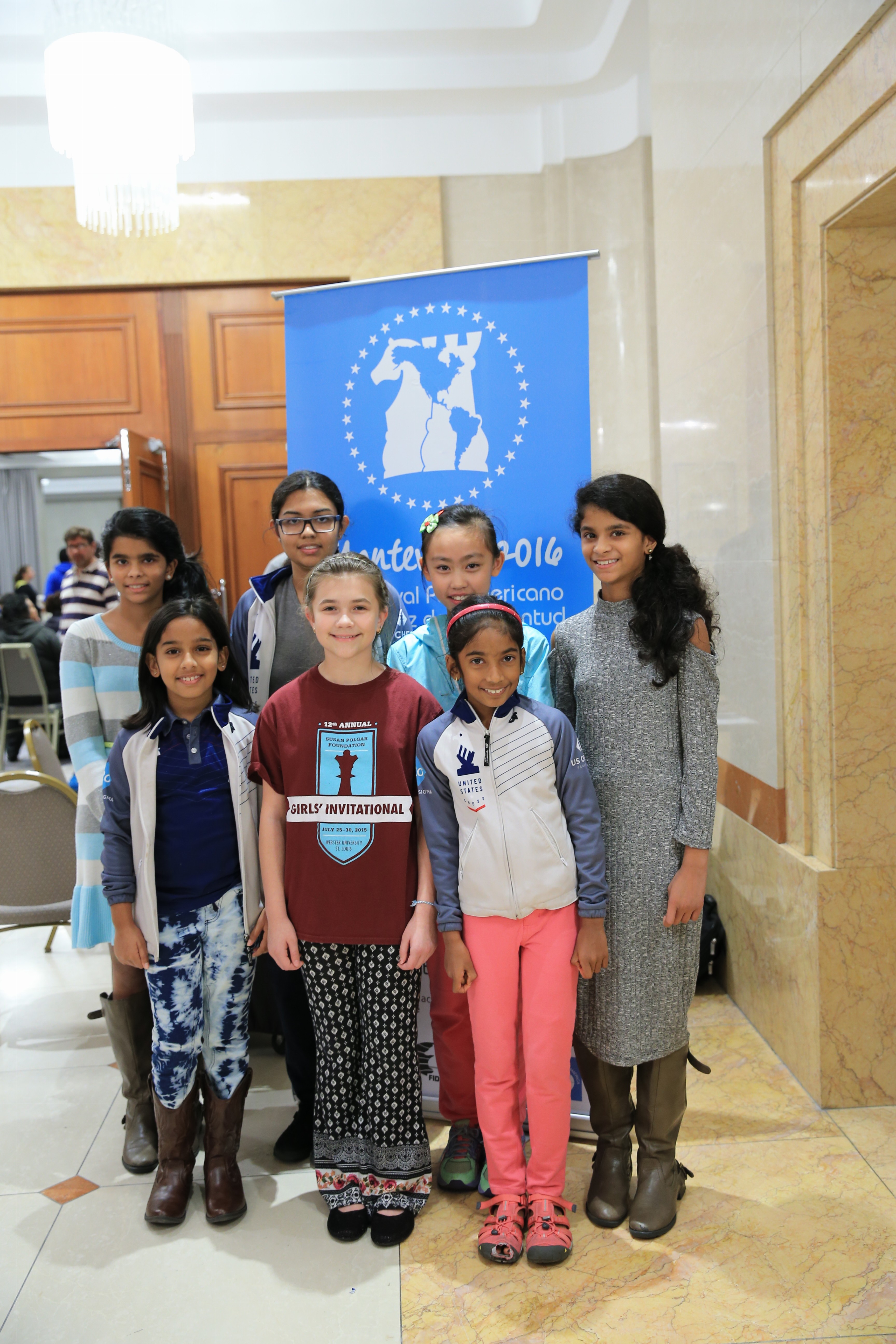 See full results here and find more photos and info on the official website. Thanks to Andy Ke for the photos.